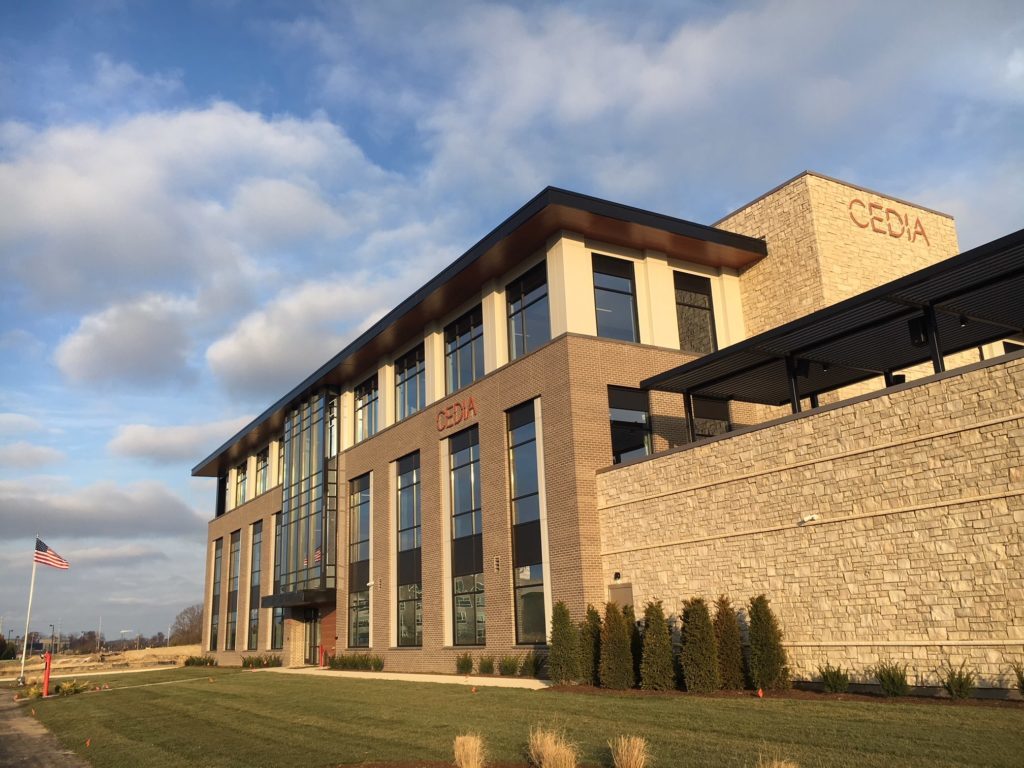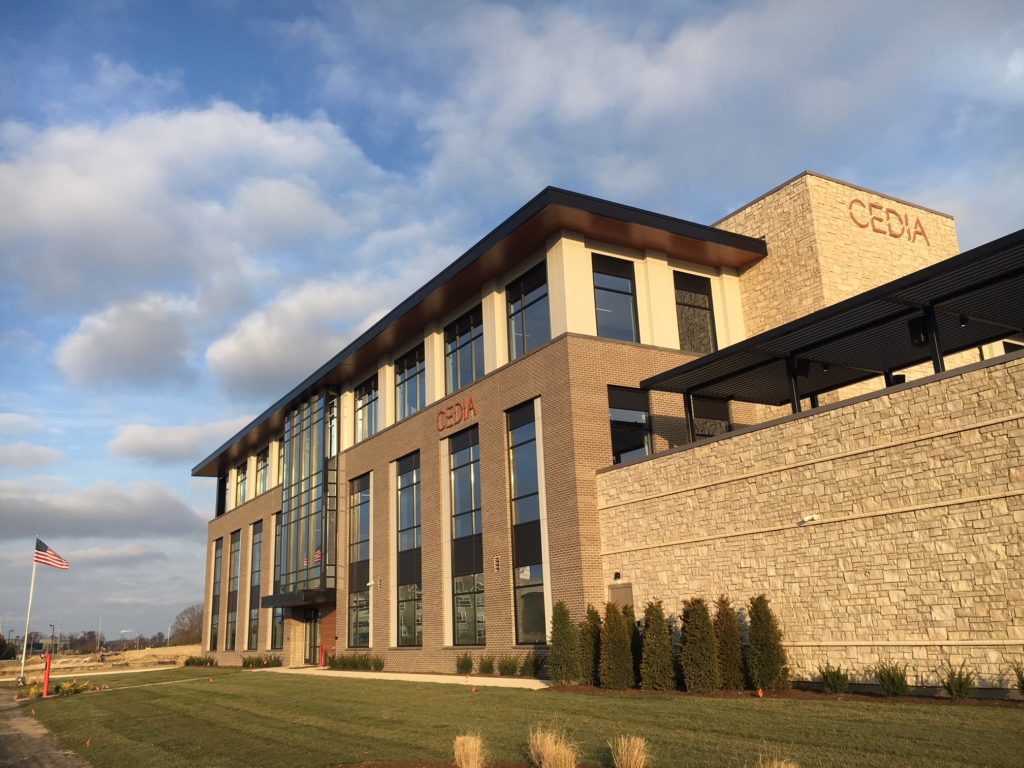 At the end of July, CEDIA announced that it would be holding a new kind of event called the CEDIA Symposium on the day before the CEDIA Expo 2023 opens. The association is all-in on AI apparently, and this symposium is all about AI in custom integration. The announcement promises it will offer "an engaging afternoon of thought-provoking discussions led by industry visionaries, AI experts, top integrators, and manufacturers."
From the very beginning, there were, in my eyes, troubling elements to this initiative. Little did I know what was to come – that CEDIA would choose to bar the news media from its CEDIA Symposium
See more on CEDIA's decision to bar the media from its CEDIA Symposium
The original announcement for the CEDIA Symposium was distributed to the media in the way I typically receive official CEDIA announcements, as an attachment to an email from the CEDIA VP of Communications, Christine DeJoy. Her cheery note, addressed "Hi Ted," told me of this "exclusive event for smart home tech professionals."
AI is Transforming Home Technology, CEDIA Says
Christine's email asserted that "AI is rapidly transforming the home technology landscape." She added that the "CEDIA Symposium will provide you with an unparalleled opportunity to learn about the latest AI trends and how they can be leveraged to improve business."
"AI is the future of home technology, and the CEDIA Symposium is the best place to learn about it," DeJoy said, in concluding her email.
CEDIA: AI is Coming, Are You Ready?
I personally believe that AI is a bit over-hyped. As a member of the media, I get dozens of pitches every day hyperventilating about AI-this or AI-that. But, I'm game to see what CEDIA's angle might be.
I opened the organization's official press release and it was of a similar overly-enthusiastic pitch. "Artificial intelligence is coming for the home. Are you ready?" Adding that "[The CEDIA Symposium] is an unparalleled opportunity for home tech professionals to gain insights into the rapidly evolving landscapes of AI and how to leverage it for maximum impact."
Buying Groups are Participating
The announcement notes that the symposium is being presented by Azione, HTSA, ProSource and the CEDIA Association. Supporting organizations include Josh.ai and One Firefly. Presentations are from Alex Capecelatro (Josh.ai), Ron Callis (One Firefly), Tom Doherty (HTSA), and Rich Green (Rich Green Design). Note that I don't see a single AI expert on that list.
The symposium is being held on Wednesday, September 6th and the announcement notes that for those who would like to participate: "Cost to attend the invitation-only event is $250 and The Symposium will offer participants a platform to learn, network, and exchange ideas with leaders from the industry."
Knowledge is Power, Says CEDIA's Friedman
In that formal announcement was the quote below from CEDIA CEO Daryl Friedman.
We see news about A.I. every day, but little about its impact on home technology. At CEDIA, we believe knowledge is power. The CEDIA Symposium will bring together the best and brightest to help attendees stay ahead of the curve in AI, an increasingly crucial tool for smart home professionals to deliver exceptional experiences."

Daryl Friedman, CEDIA Association's Global President and CEO
The day I received this announcement from DeJoy, I responded by reply email, simply to ask if media attendance was complimentary as is typically the case, or would be required to purchase a ticket. My email was sent to DeJoy at 11:18 AM about one hour after receiving her email with the announcement attached at 10:09 AM. I thought my simple question would get an answer within minutes. It would turn out to be almost a day and a half before I finally did get a reply at 5:26 PM the next day.
CEDIA: Attendees May Feel Guarded if Media is Present
Her reply surprised me and is, to my knowledge, a first for this organization. Saying "As the symposium aims to explore advancements in a relatively uncharted territory for many attendees, we have decided to allow the media to sit in during the opening remarks and closing remarks sessions. We understand that attendees may feel guarded if they know the media is present, even if what they say during the other scheduled sessions is off the record."
So there you have it, other than potentially joining opening/closing remarks, the news media is barred from participating in the CEDIA Symposium. This is the first time the CEDIA trade association has barred the media from any official CEDIA event of which I am aware. And it is a troubling precedent. It is especially surprising coming from an association that claims to want to expand media participation for greater visibility for the industry. Kind of hard to encourage media to engage with an industry that bans them from certain top technology discussions.
Strata-gee Protests this Ban
I immediately wrote back to DeJoy to register my protest against such a move. I also forwarded my thoughts to CEDIA CEO Daryl Friedman. I got no response from either, for weeks.
I finally reached out to CEDIA again to schedule a meeting with CEO Friedman. In discussing this matter on a Teams video call with both Christine DeJoy and Daryl Friedman, he downplayed the issue of attendees needing to qualify to attend. In its prepared statement, the formal CEDIA announcement says: "For those working with A.I. in the residential technology space interested in receiving an invitation, please email ai@cedia.org."
I asked the CEDIA executives what standards they used to qualify those attendees. Friedman told me: "We generally asked them, how are you working in the AI space? But anybody who said they want to come is coming. No one was turned away." No one, I might add, but the media was turned away.
Friedman: Want's Attendees to Have a Space Where 'There's no Media Watching'
Friedman said that their feeling is that this is a new topic and he called the CEDIA Symposium a "bit of an experiment." He added that they decided "…let's let these people who are paying $250 to come to this thing, have a space where they can really feel like there's no media watching."
I registered my disagreement with the Association's decision to bar the media on behalf of myself and all in the media. The media helps this Association to spread its message to all members, not just those "in the room" but those who for whatever reason couldn't attend but want to know what transpired. In all of my time (decades) reporting at a multitude of events, I have never seen an instance where the presence of the media disrupted the discussion.
Unfortunately, I failed to convince Friedman to change his mind. The media ban stands.
Have You Signed Up to Attend the CEDIA Symposium?
Did you apply to attend the CEDIA Symposium? If so, I'm interested to learn what attracted you to this event, what your thoughts are on AI's impact on your business now and down the road, and what you hope to take away from this symposium. Let's talk both before and after the event to see if anything you learned there changed your view.
Share your thinking either in the comments below or reach out to me directly at tedg [at] strata-gee [dot] com.