Soon to Face New Competitor in Service Created by Apple and Beats by Dr. Dre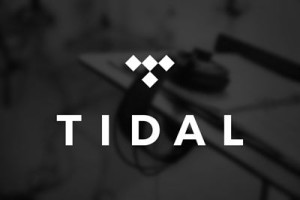 The narrative surrounding Tidal, the latest music streaming service to enter the increasingly crowded music delivery market last year, has taken a new and unforeseen turn with the purchase of the service by Jay Z. Originally conceived as a pay music streaming service offering a higher performance alternative to the ad-driven free services of highly compressed music streamers such as Pandora and Spotify, the Tidal narrative was one of quality. Now?
See more on our thoughts on this dramatic new development…
It feels as though I am uniquely qualified to report on this story, given the fact that for several years, I was part of a touring music group that traveled throughout the Eastern United States eking out a living as a professional musician. This history has brought a sense of perspective and empathy to the plight of today's artistic creators – it is not a particularly good time to try to earn a living creating and performing music.
Because of that background, it was instantly obvious as to why Jay Z seized this opportunity. Jay Z, whose real name is Shawn Carter, and his wife Beyoncé are – in her words – trying "to forever change the course of music history."
Music industry adrift…
As the world of music has shifted from CDs, which offered musicians more reasonable royalties; to downloads, which offered less royalties; to now streaming, with extremely low royalties. Streaming services are the fastest growing component of music industry revenues. Outside of the top 20 artists, it is tough for musicians to make a living. Most have been forced to survive by touring more regularly. Although here too, some groups have found push-back from fans as ticket prices reached into the stratosphere.
Most of the battle between the musicians and the record labels…who themselves are battling with the streaming services…has occurred in the background out of the public eye. But this battle spilled out into the public awareness last fall when top female artist Taylor Swift pulled her catalog off of Spotify – widely viewed as a repudiation of their free music model.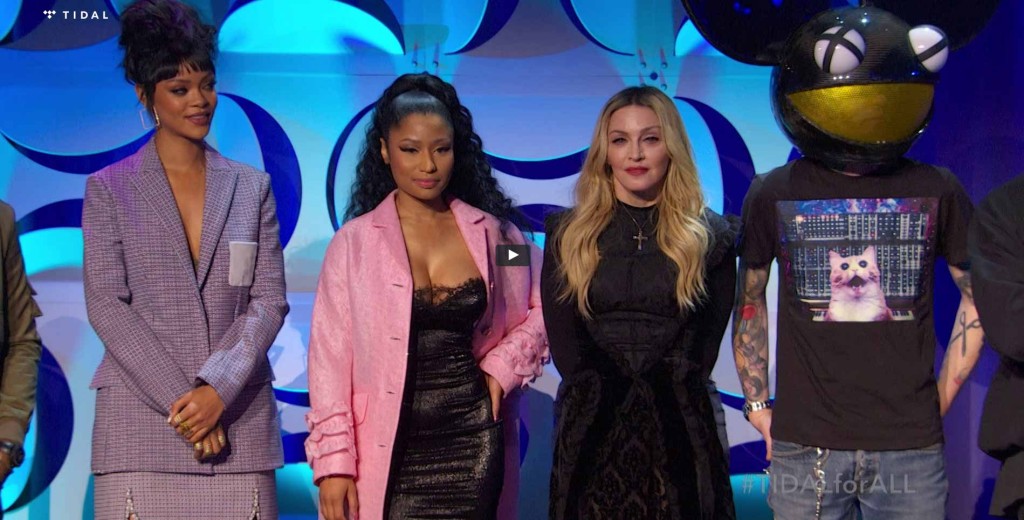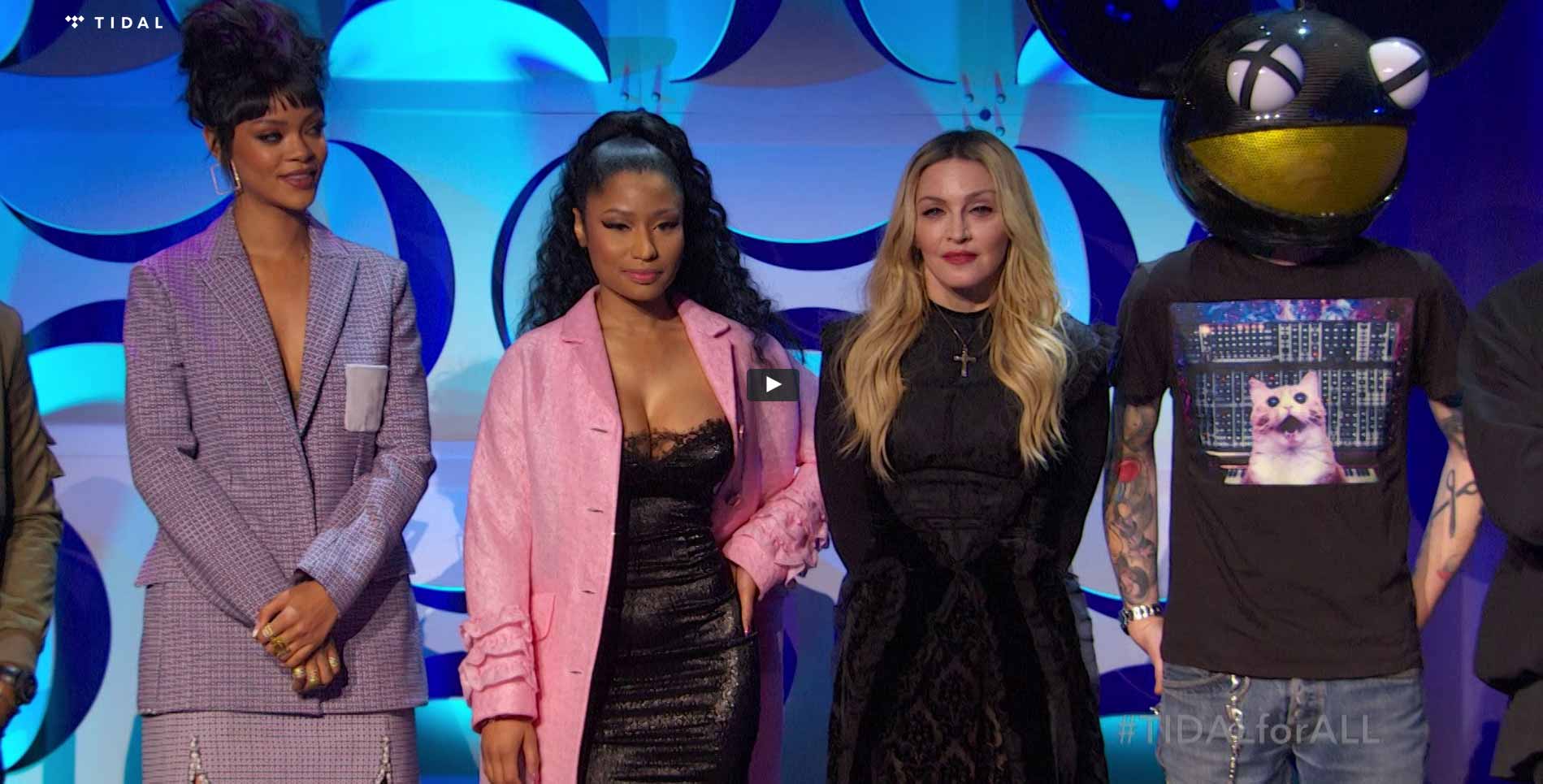 We feed your fans…
The streaming services all say artists should embrace them, for they alone keep fans stoked on the artists' material. And, by the way, Spotify feeds a lot of fans – claiming more than 60 million subscribers…15 million of which actually pay for the ad-free version. Tidal, at about 512,000 subscribers, is far behind. (Billboard sets the figure at 540,000.)
Are the existing services concerned about this new development? If they are, they don't show it. Spotify spokesman Jonathan Prince, when asked about this new level of competition from Tidal, told the New York Times, "We think it's good for artists and labels to be on Spotify, because that's where the music fans are, and we are confident that's where artists and labels will want to be."
Tidal, testing the waters…
Up to now, it has been interesting to watch as Tidal tested the market's willingness to pay a monthly fee for a better quality listening experience. The company now offers two pay tiers: $10 per month for an ad-free lower quality compressed stream (comparable to other streaming services), and $20 per month for a higher performance CD-quality stream.
Some question why Tidal even has the $10/month level with compressed music. Surely, fans on Spotify already have that available to them and are unlikely to switch.
He's a winner…
Not only that, but power users are saying Tidal's service just doesn't cut it. Yahoo Technology Editor Jason O. Gilbert, in a post titled The Problem with Tidal Isn't Price – It's Almost Everything Else, lists several problems with his test of Tidal's system. His top complaints are: the Search function is weak, Discovery is nonexistent, he kept getting logged out, you always log into the settings screen, and poor overall design. His #6 complaint? "Lossless music is not a killer app."
But many in the music world are betting on Jay Z who has a reputation as not only a popular artist – but as a savvy businessman as well. Lucian Grainge, chairman of Universal Music Group told the Times of Tidal's arrival. "We like lots of services and we like lots of competition. Jay Z is an artist as well as an entrepreneur. He's a winner, and we like winners."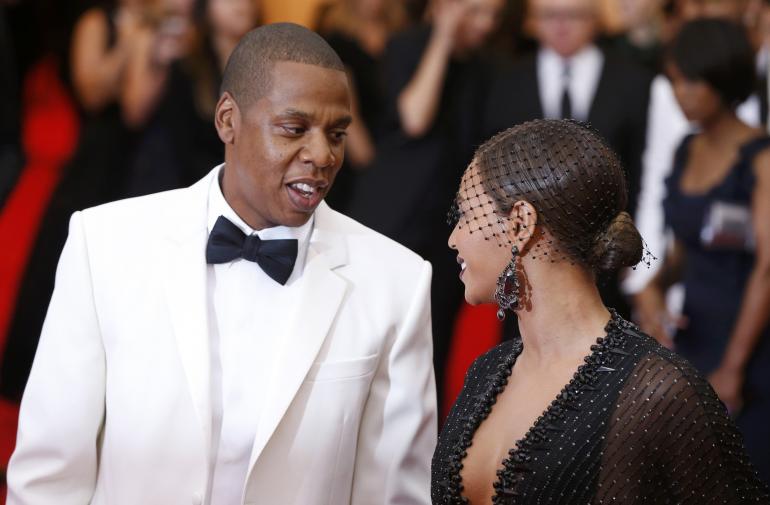 Pay system for artists is 'criminal'…
Jay Z bought Tidal for $56 million and then immediately turned to a Who's Who roster of musicians who bought into the equity to become partners. In a presentation to the press this week, Jay Z listed as owners of Tidal Rihanna, Kanye West, Madonna, Nicki Minaj, Jack White, Alicia Keys, Jason Aldean, Daft Punk, members of Arcade Fire…and his wife.
In a separate interview with the Times, Jay Z was pretty clear about his intentions. Tidal is about fair play for musicians. The current pay systems for musicians, he told the Times, "is criminal." Adding, "Everyone knows that the pay system is unfair to artists."
Tidal will compete with the other services as a high fidelity option. But Jay Z is also getting musicians to agree to offer Tidal exclusive material and special "windows" or limited periods of exclusive content. For this, the artist is rewarded with a higher royalty – and possibly a piece of the action. The Times tried to confirm a report that Tidal was handing out shares to music acts that sign with Tidal – beyond those of the owners – but they refused to confirm this.
The Beat of a not-too-distant drum…
The Times reports that Jay Z is aggressively working to sign up as many new artists as possible – perhaps in recognition of their position – a singular boutique in an industry of major players. The new owners of Tidal are also considering adding other items, such as ticket sales and merchandise sales, to help grow the service.
But perhaps the biggest threat to Tidal is yet to come. Word is that Apple will soon unveil the streaming music service they bought Beats by Dr. Dre to help them design. Dr. Dre, like Jay Z is well known and well respected by musicians. While there are no specifics yet released by the Apple camp, it is likely that they've taken notice of Tidal's approach.
Not every industry analyst is in the Jay Z camp. David Pakman, a venture capitalist and former digital music executive, told the Times, "I think Jay Z is about to find out the limits of his celebrity. I am sure he will lure exclusive content onto the service, but that will reach a limited audience."
Check out Tidal at: tidal.com.