Changed Data Favors Payouts to Two Owners of the Service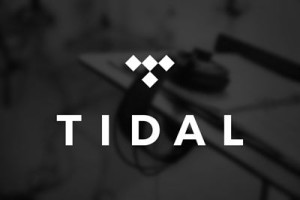 A report by Rolling Stone magazine says that Tidal, the troubled streaming service owned by rapper Jay Z and a consortium of music industry personalities, has been accused of faking their data, manipulating stream counts to artificially boost figures for certain Beyoncé and Kanye West projects. Although Tidal denies the reports, some of the facts being reported are indeed troubling.
See more on the accusations against Tidal…
The accusations are detailed in an extensive report by the Norwegian newspaper Dagens Næringsliv (DN), who says it obtained a hard drive containing Tidal's raw internal streaming performance data from an internal Tidal source. The data, the paper says, contained "billions of rows" of song titles, way more than seemed reasonable given the third tier size of the service. But it also contained something else…something much more sinister…the paper noticed suspicious looking patterns in the data that appeared to be manipulated or copied in some manner across users.
By way of background, note that local newspaper DN has watched Tidal growth carefully. As has been widely reported (even by Strata-gee), there has been a lot of drama at the company with multiple CEO changes, and as a result of the service being purchased by popular rapper Jay Z, who then sold shares in the company to a wide group of his musician friends.
The 'Z' Factor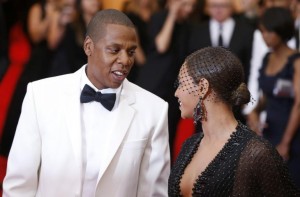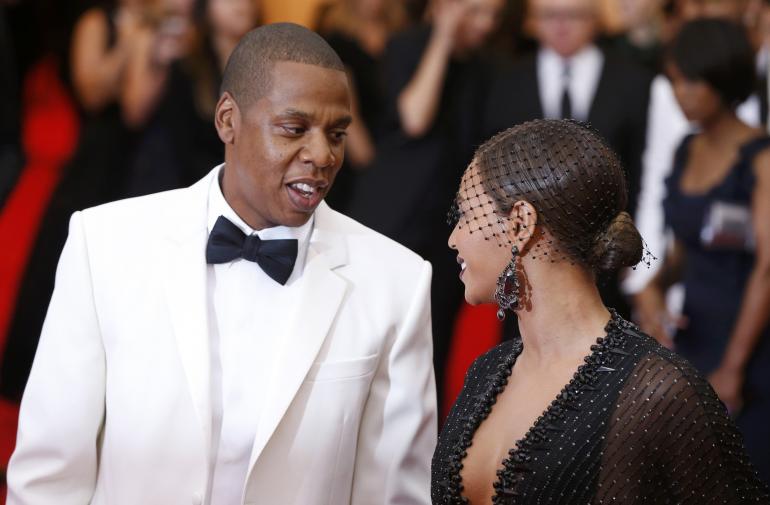 Jay Z arrived with a reputation as a savvy businessman who is also a musician – just what a struggling service like Tidal needs. But in the first two years since he purchased the service for $56 million, Tidal has lost more than $500 million…a disappointing result.
Jay Z promised that Tidal would help musicians, saying, "We will distribute the money to the artists more fairly." But the data that DN uncovered seemed to suggest otherwise – that a handful of artists (suspiciously, the owners) were getting more than their fair share at the expense of other, lower-level, less popular artists.
We should note that Tidal has issued a general denial of all of the allegations made in the DN coverage.
Suspiciously Large Numbers, Beyoncé and Kanye West Saved Tidal?
First of all, the numbers were suspiciously large – and seemed to be centered around just one album each from two different artists released in 2016: Beyoncé's Lemonade and Kanye West's The Life of Pablo, both part of the ownership of Tidal (not to mention very famous and successful artists in their own right). This latter title from West surprised the industry when Tidal announced Pablo songs had been streamed 250 million times in just ten days that February, a figure so large it beat the latest highly anticipated release from Justin Bieber on the much, much larger Spotify service.
Similarly, Beyoncé's Lemonade was said to have 306 million streams in just 15 days after its Spring launch. Suddenly, the weak and highly criticized Tidal, was starting to look strong. These results prompted Fortune Magazine to proclaim, "Beyoncé and Kanye West may have saved Tidal."
Only DN Asked, Are These Numbers True?
Only DN went past the headlines and pulled out their calculators…leading them to start asking tough questions – like, are these numbers actually true? What prompted them to investigate? Basic math…
At the time of the release of these albums, Tidal claimed 3 million subscribers. What that basic fact means is this – to hit the stream counts claimed by Tidal on just those two albums, it would mean that EVERY Tidal subscriber would have had to play the albums at least twelve times a day…every one of them.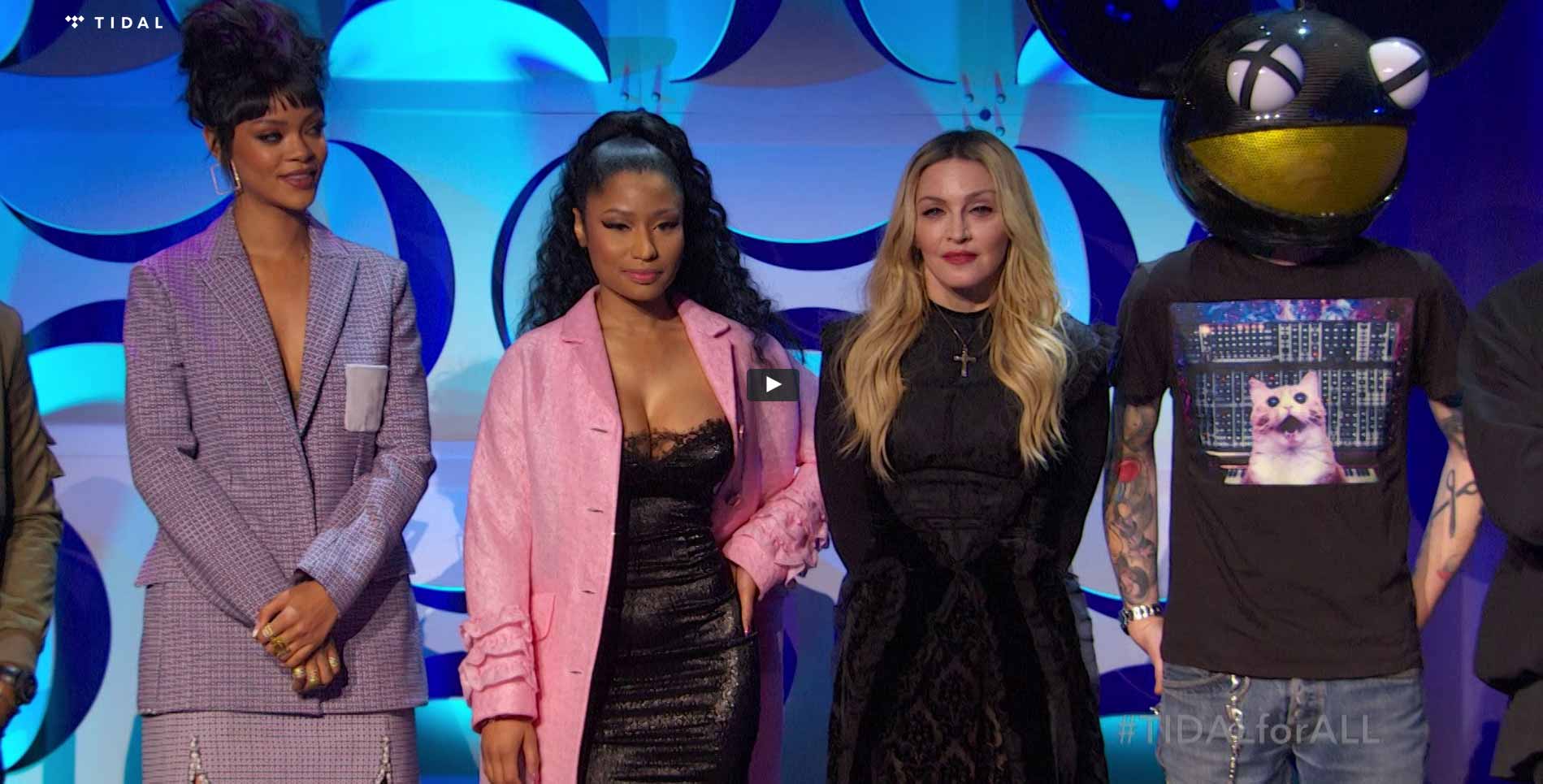 When you're running a streaming service, stream counts matter. Tidal pays royalties to the labels based on their streams, and those royalties result in payments to the artists as compensation for the success of their projects. Tidal paid millions of additional dollars in royalties to record companies in the months those two albums launched. And of course, if all Tidal subscribers are only listening to those two albums (figuratively speaking) that means that's where the royalty dollars are going…not to any of the other artists on Tidal.
Key Tidal Employees, Including Top Stream Analyst, Walk Out
As these numbers seemed an unlikely result, DN set about to determine what the facts truly were. In their report, they present short video interviews with a few Tidal subscribers from around the world, including a student in the U.S. These users denied streaming those albums to the degree the data suggested.
The Norwegian paper began to stumble upon several strange unexplained coincidences surrounding Tidal. For example, they learn that a couple of months after questions began to arise about the data – three Tidal employees, one of whom is the head of data analysis for the company, leave the company and seek the services of an attorney.
If You Ever Contact Me Again, I'll Call the Police
DN tracked them down, one by one. The former head of streaming data analysis is now an organic farmer who lives in the woods. Telling the newspaper reporter he is subject to a confidentiality agreement he angrily refuses to speak to them and tells them if they ever try to contact him again, he will go to the police. The next day they receive a threatening call from the employees attorney.
Then, an unnamed Tidal employee reached out to DN. Some time after that first contact, DN describes a clandestine meeting like something out of a spy movie where they were handed in passing on a busy street a hard drive full of Tidal performance data. This is where things got very interesting.
Data Security & Cyber Crime Experts Determine Tidal's Data Was Manipulated
DN employed the assistance of Norwegian University of Science and Technology (NTNU), which is home to the Center for Cyber and Information Security (CCIS) – a team of data security and cyber crime experts. DN provided them with an "anonymized" version of their data with all personally identifying information removed. CCIS studied the 8 million points of data for a month, ultimately presenting DN with a 78-page report detailing their findings.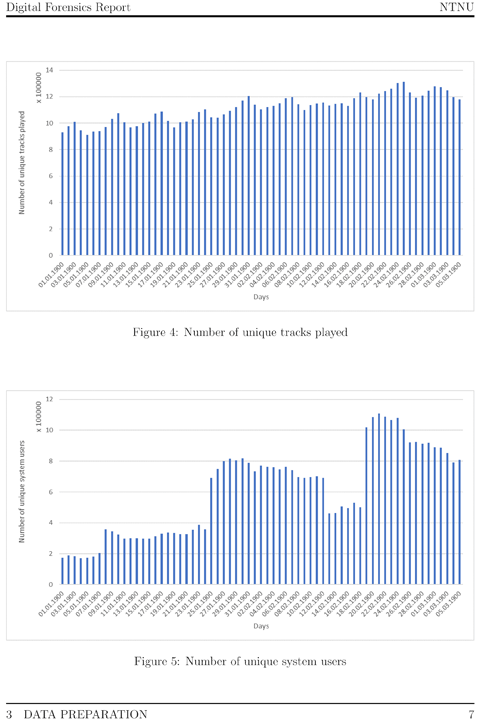 CCIS's report concluded that Tidal appears to have intentionally manipulated its data for the two albums in question, Rolling Stone's report said. This was evidenced by the "large presence of similar duplicate records" for a large percentage of its user base.
From DN: The report concludes: 'Through advanced statistical analysis, we have been able to determine that data has been manipulated during certain periods. Manipulation seems to target a very specific set of songs associated with two distinct albums.'

In total, more than 320 million false plays have been found. More than 1.7 million user accounts are affected.
DN offers the entire CCIS findings as part of their online reporting. Interestingly, for reasons never explained, the manipulation was done differently on each of those albums and the methods are discussed in detail in DN's report.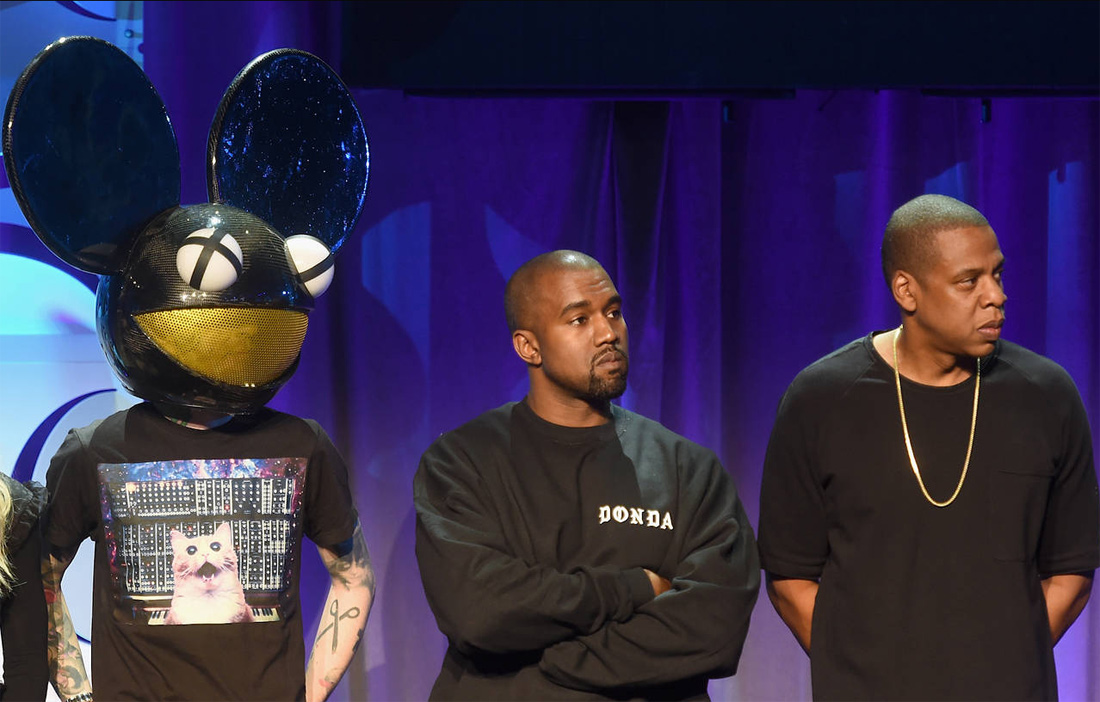 Tidal Lawyers Attack, Threaten University & Newspaper to Stop Story
Two days after providing the report to DN, NTNU gets a letter from Tidal's attorneys demanding the university withdraw the report. If they refuse to do so, the letter says Tidal will sue the university and ask courts for an injunction to prevent its publication. DN, Tidal's lawyer tells the university, has tampered with the data in order to obtain a study that matches their predetermined conclusions.
Tidal has also threatened DN with litigation, saying, "Govern yourselves accordingly." For two months, DN has attempted to get comment from anyone associated with Tidal, to no avail. So DN has gone ahead and published the surprising twists and turns in this case.
For the record, we have not independently confirmed DN's findings; However, their research and reporting appears deep and detailed…and extraordinarily troubling.
You can read the entire saga on DN's website by following this link… (free login required)
Learn more about Tidal at: www.tidal.com.
See More on Tidal – See more of our coverage on Tidal by entering "tidal" in the Search bar at the top of this page at the end of the Menu bar on the right.