Will Use Harman Audio Tech as Smartphone Differentiator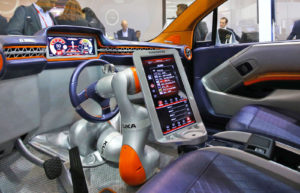 In November 2016, we learned that Samsung had acquired Harman International Industries in a deal valued at $8 billion. At that time, everyone pretty much assumed the deal was all about automotive audio – and area that inside-Samsung sources had identified as a market the company sought to penetrate. Now we learn that it wasn't just about cars.
See a newly emerging strategy that Samsung plans to use Harman for…
Samsung is planning on using Harman audio technologies to help it create an advantage in their smartphone models. The first example of this is the soon to launch Galaxy S8 and S8 Plus smartphone models which will both come bundled with a $100 pair of AKG earphones. These new models launch April 21 in the U.S., Canada, and Korea – and April 28 in Britain and Europe.
The AKG-enhanced S8's join the Galaxy S3 tablet launched in February with four "powerful" AKG speakers – one in each corner of the unit. The Galaxy S3 was the first example of applying Harman's audio expertise in Samsung products. It is clear now, that there will be many more.
Two-Driver, High-Performance AKG Earphones Included
According to reports out of Korea, the AKG earphones included with the S8 are truly high-performance models. The report, which notes that the earphones will be included as an "in-box" accessory, has two high-quality drivers – 11mm and 8mm – that will offer uncompromised audio performance. The earphones will also offer a hybrid canal fit for greater noise cancellation and a metal-fabric tangle-free cable.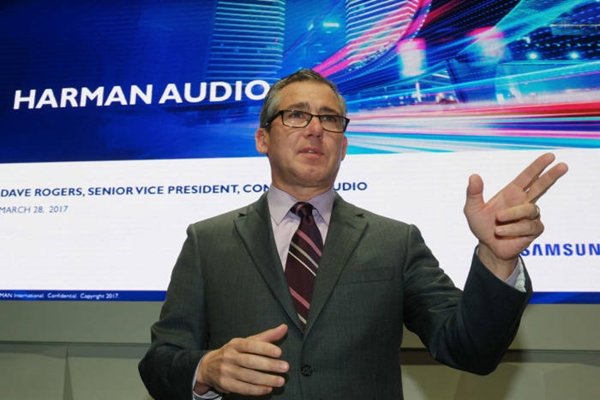 At a recent press conference, Harman senior vice president of consumer audio Dave Rogers told the gathered reporters that there are huge benefits to this new relationship between the two companies. One of those advantages for Harman is Samsung's powerful global business network, which he says will help both of them grow.
More Harman Audio in Next Galaxy Model
We will see further evidence of this new Samsung/Harman audio strategy next year as reports indicate that the S9 will be designed with greater implementation of Harman's audio technologies. The goal is to connect with smartphone users that are also audiophiles. Apparently, after the launch of the S9, Samsung will pause to determine the efficacy of this Harman audio strategy.