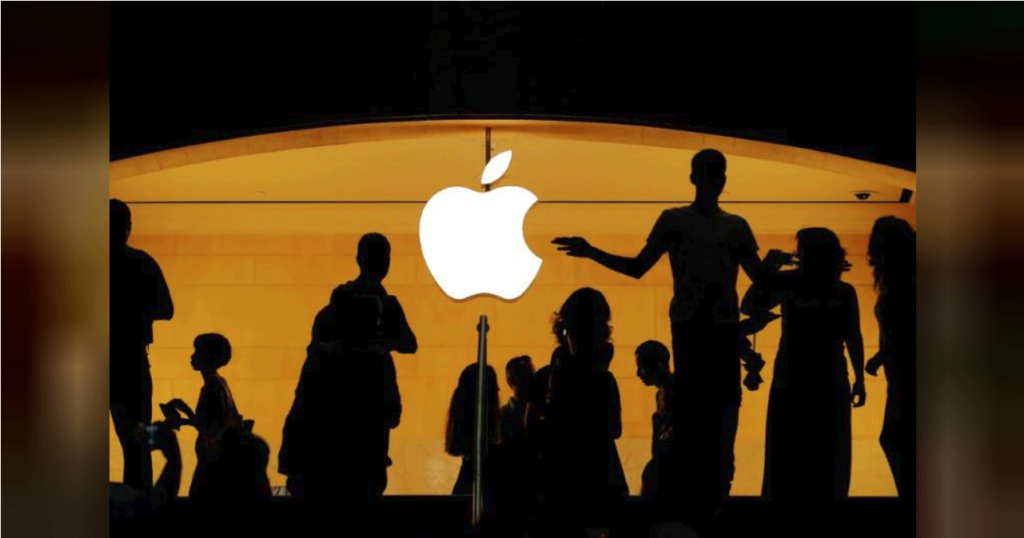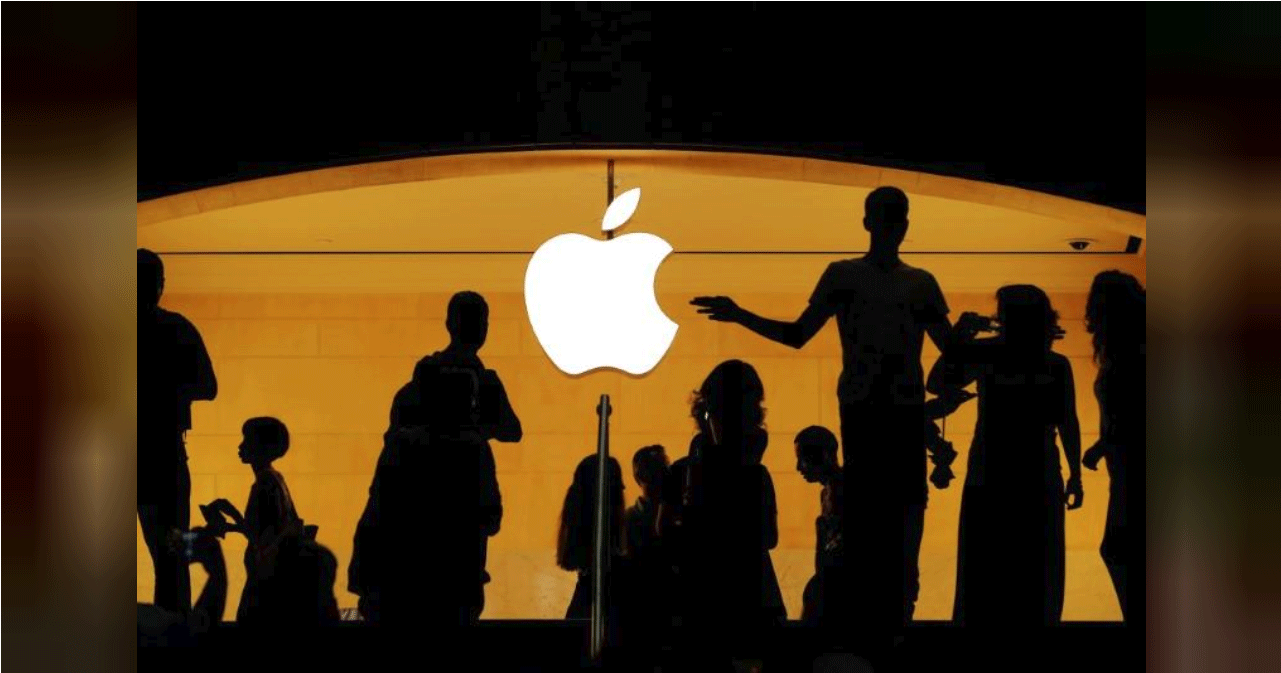 We're '…Experiencing a Seismic Shift' Says Uber CEO
More and more evidence continues to emerge suggesting that the economy is undergoing a fundamental shift, a turn if you will, that will at least slow economic growth – and may lead to recession. Perhaps the clearest indicator of that is the turn taken by tech, which has lost a trillion dollars in value in just three days of trading on the stock market. For the last two-plus years, tech was the driving force behind a dramatic economic expansion during the pandemic. What is happening now?
See more on what is happening with Tech
Sometimes identifying turns in the market is a little bit like reading tea leaves…emerging signs of change can often be quite subtle. And other times, the earth moves – or, in the words of Uber CEO Dara Khosrowshahi, it is "…a seismic shift."
So in this post we will talk about – and consider the impact of – trends in tech. And by tech, I'm mostly referring to Big Tech – the Facebook, Apple, Amazon, Netflix, and Google (FAANG) level companies. But also, while I am acutely aware that these mega companies really don't directly correlate with most of us in consumer electronics (CE) or custom integration (CI), the fact is that we did experience the same boost to our business thanks to COVID at the beginning of 2020 that big tech did.
A Trend Inversion
Recently, I suggested that custom integrators were likely to experience a lessening of the wind in their sails (a reduction in market forces propelling higher levels of business) as COVID subsided and consumers were open to again pursuing activities out of the home and returning to their schools and offices. Now, as we watch the post-COVID – or perhaps the endemic – period unfold, we are seeing signs of a shift or inversion of trends. Companies who were hot during the pandemic like Peloton, Etsy, and Netflix are struggling mightily now…while those who struggled during the pandemic, Emerald Expo is a good example, are showing strong signs of recovery.
Earlier this week, CNBC reported that the total market value of the major tech players – companies like Microsoft, Tesla, Amazon, Alphabet (Google), Nvidia, and Meta (Facebook) – had lost a collective market value of over $1 trillion. And that loss occurred in just three trading days on the major stock exchanges. It is a head spinning result that impacts some of the biggest names in the business – including all-mighty Apple, the gold standard of tech company performance.
Trend in Tech – Comparing the Performance of the S&P 500 and the Nasdaq
It's pretty easy to see the developing situation by looking at a comparison of the performance difference between the S&P 500 versus the Nasdaq. The S&P 500 represents a broader range of companies and gives a sense of trends impacting the general economy. However, the Nasdaq is much more tech-centric and gives a good read on how that specific sector is performing.
In the chart above, it is pretty easy to see that the heavily tech-weighted Nasdaq has declined to a much greater degree as compared to the more general S&P 500. And the gap appears to be increasing as the tracks further diverge over time. In January, both indexes are in synch, but over time they have diverged by now a 9.4% spread – a significant difference.
In fact, the close of the market last week marked five consecutive weeks of decline for the Nasdaq. CNBC said that this was "…its longest such losing streak since 2012." Tech is certainly not the only industry facing harder times post-COVID, but it is clearly heavily affected.
When the Engine Becomes the Anchor
In fact, according to Axios, those key tech brands that had been the engine driving economic growth over the last 2 years or so, have now become the anchors weighing performance down. For example, here is how the FAANG stocks values are performing so far in 2022:
Meta (Facebook) stock is down 42%
Amazon stock is down 36%
Apple stock is down 16%
Netflix stock is down 71%
Alphabet (Google) stock is down 24%
Apple's Company Value Dropped a Half Trillion Dollars
To put a finer point on it – Apple alone saw its company value drop by $500 billion dollars in the period from January 1st to May 9th. That is a decline of a half trillion dollars in company value from $3 trillion to $2.5 trillion in just a matter of a few months. Stunning…
If we do a deeper dive into certain tech-related sectors, we see further evidence of a tech downturn. Much of this is, as I mentioned earlier in this post, related to those sectors that had been particularly strong during the pandemic. See the analysis below that was constructed from data from Fidelity and put in chart form by Axios.
The COVID Effect
When consumers were locked in their homes 24/7 because of the COVID pandemic-enforced quarantines and lockdowns, demand swelled for those goods and services that best met their needs, such as streaming services for entertainment and e-commerce for home delivery of needed goods. This COVID effect is the factor that favored custom integration as well – as consumers stuck in their homes upgraded their systems for 24/7 working, learning, and entertainment at home. But now that the pandemic has subsided, consumers' behavior has changed back to favoring more in-person experiences, events, and travel.
On the front end, these sectors saw historic surges in their revenues, profits, and company value. But now, we are on the other side, and the decline is impacting them to nearly the same, but opposite, degree.
Companies Seek Equilibrium
The result is that companies in these sectors are taking drastic actions to try to regain some equilibrium. For example:
Cameo – the hit app where you can buy a video with a cameo appearance by a celebrity of your choice sending you or a friend a personalized message, has been forced to lay off 25% of its staff
Meta (Facebook) – has instituted a broad hiring freeze according to multiple reports
Netflix – after reporting it lost 200,000 subscribers in Q1 this year and predicting it will probably lose 2,000,000 more in this quarter, the company lost 50% of its company value in the last 90 days. It will offer an ad-supported tier (something it has fought to NOT do) to drive new subscriptions and will clamp down on password sharing. It has also laid off staff, but just how many is not known.
Robinhood – the high-flying meme investment company Robinhood cut its staff by 9% just last month
Uber – the ride-share service will try to drive itself to a better cash position by cutting marketing and other costs to achieve better free cash flow. They will also adopt a more careful hiring process to be more deliberate about adding any position. They are rumored to have implemented a hiring freeze.
Zooming in on Uber Who Describes 'A Seismic Shift'
Let me take a moment and zoom in on Uber, because much of what its CEO is telling employees I think applies to many, if not all, of us in tech. A report by CNBC says that Uber CEO Dara Khosrowshahi circulated an email to all employees this past Sunday evening. In that note, he wrote with a sense of urgency in describing the economic environment in which we all find ourselves.
After earnings, I spent several days meeting investors in New York and Boston. It's clear that the market is experiencing a seismic shift and we need to react accordingly.

Uber CEO Dara Khosrowshahi
Uber stock has lost 45% of its value so far in 2022. As Khosrowshahi met with investors, he said his meetings with investors became "super clarifying." Here are some of the key points he made in his email to employees:
Key Elements of the Uber Formula
The Cash Factor – "In times of uncertainty, investors look for safety. We have made a ton of progress in terms of profitability… but the goalposts have changed. Now it's about free cash flow. [emphasis added] We can (and should) get there fast. There will be companies that put their heads in the sand and are slow to pivot. The tough truth is that many of them will not survive… This next period will be different, and it will require a different approach. Rest assured, we are not going to put our heads in the sand. We will meet the moment."
Meeting the Moment – "Meeting the moment means making trade-offs. The hurdle rate for our investments has gotten higher, and that means that some initiatives that require substantial capital will be slowed. We have to make sure our unit economics work before we go big. The least efficient marketing and incentive spend will be pulled back.
Revamping Hiring; Hardcore on Costs – We will treat hiring as a privilege and be deliberate about when and where we add headcount. We will be even more hardcore about costs across the board."
Market Size is Irrevelant – "We are serving multi-trillion dollar markets, but market size is irrelevant if it doesn't translate into profit."
Category-Defining Innovation – "I've never been more certain that we will win. But it's going to demand the best of our DNA: hustle, grit, and category-defining innovation."
Solid Advice for Any Company Facing a Turbulent Economic Trends
This Uber formula of cutting costs, embracing a lean structure for more efficient cash generation, being deliberate about adding headcount, and developing category-defining innovation is solid advice for any company. Especially when facing an increasingly adverse economy with high inflation, slowing growth, desperate competitors, and a dearth of real innovation.