Company Touts Incremental Upgrades of Mainstay Product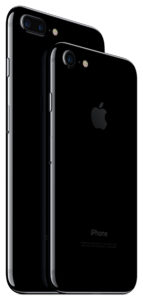 Apple, Inc. announced today the eagerly awaited iPhone 7, the next iteration of their biggest selling product. Already, the press leading up to the announcement – along with the blogs of several prominent Apple watchers – were suggesting this might be the year to skip. For those who were anticipating an incremental upgrade, well, ironically, you weren't disappointed.
Still, Apple CEO Tim Cook declared to the crowd assembled at the Bill Graham Civic Auditorium that it is the best iPhone they have ever made. He even sounded moderately enthusiastic saying so.