Company Touts Incremental Upgrades of Mainstay Product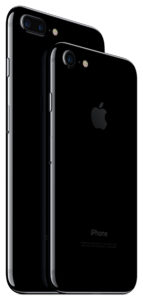 Apple, Inc. announced today the eagerly awaited iPhone 7, the next iteration of their biggest selling product. Already, the press leading up to the announcement – along with the blogs of several prominent Apple watchers – were suggesting this might be the year to skip. For those who were anticipating an incremental upgrade, well, ironically, you weren't disappointed.
Still, Apple CEO Tim Cook declared to the crowd assembled at the Bill Graham Civic Auditorium that it is the best iPhone they have ever made. He even sounded moderately enthusiastic saying so.
See more on this updated product, that is critical to Apple's success…
The Apple launch presentation followed the well-worn path created by revered Apple icon, Steve Jobs, and religiously followed by the company to this day. Dark auditorium? Check! Huge rear projection screen? Check. Casually dressed CEO & presenters? Check. Auditorium filled with a significant number of Apple employees who will applaud at all the right times? Double check! But come-on guys, this isn't our first time at this rodeo…
After a mildly humorous video clip of Cook playing carpool karaoke with James Corden, he walks on to the stage…shares some carefully selected but still impressive numbers…"over 1 billion iPhones sold"…and then turns the presentation over to a series of executives in Apple management to present certain product categories.
What Time Is It? Time for a New Apple Watch
The first big announcement was an updated Apple Watch – a product that has generally been viewed by the market as a bit of a dud. Of course, Apple can sell millions to Apple fanboys (and fangirls), but it did not expand their customer base as much as they probably wanted.
Although, to be fair, according to Apple, the Apple Watch was #2 in market share in the watch business. This was probably primarily due to the fact that watch sales have been declining over the last few years as the younger generation shuns the arm candy for the more pragmatic, look-at-your-smartphone for the time of day.
iPhone 7 "Innovations"
Just what are the iPhone 7 "innovations?" In a nutshell, a more powerful processor, longer battery life, water and dust resistant design, stereo speakers, wider color gamut from camera to display, better camera, and…the dreaded, no headphone jack.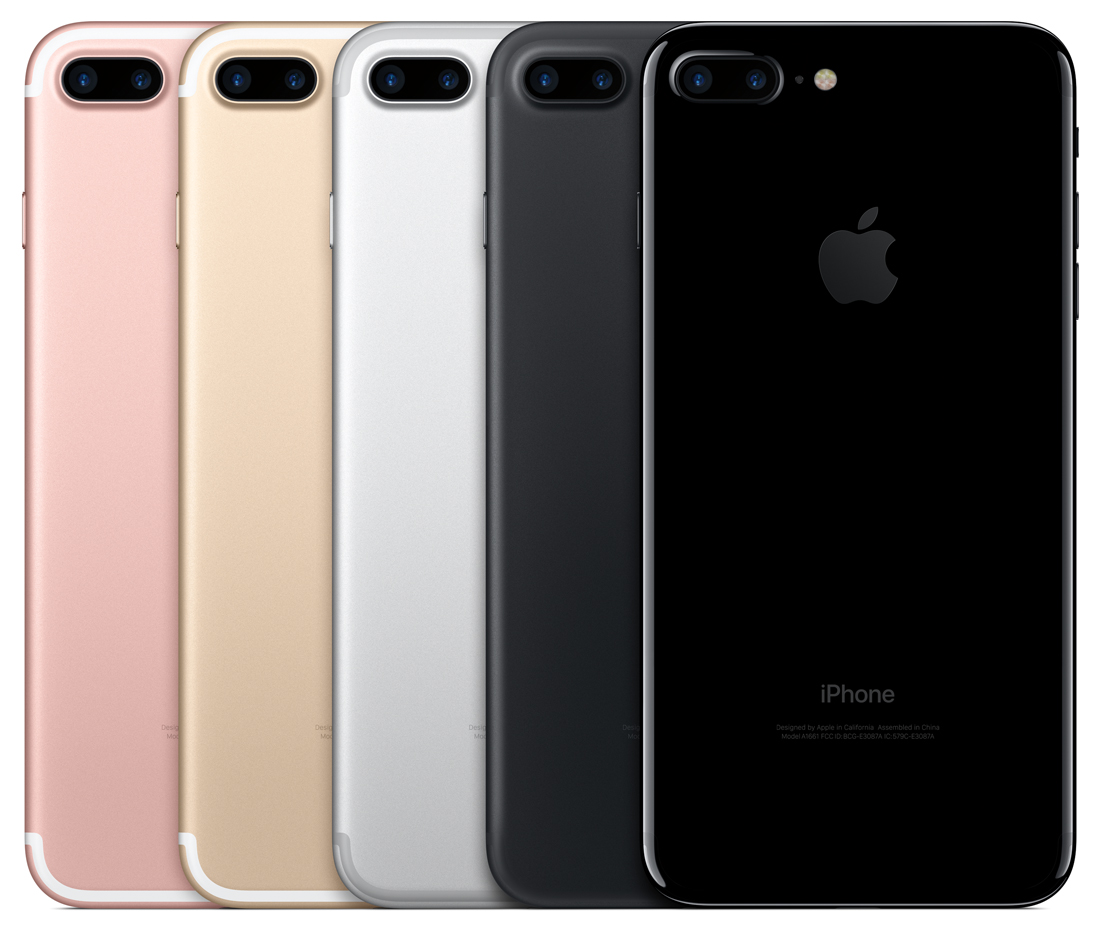 We certainly don't want to demean any of these advances, but according to the typical Apple pattern of a minor product upgrade year followed by a major upgrade year – that should have meant that last year's incremental iPhone 6-to-6S…should have rendered this year a major upgrade. It wasn't that.
Are They Running Out of Ideas?
The rumors preceding the launch event suggested that Apple may be "saving" the major upgrade for next year which is the 10th anniversary of the launch of the iPhone. Maybe…but it sure seems like they're running out of ideas.
"iPhone 7 and iPhone 7Plus dramatically improve every aspect of the iPhone experience, reaching a new level of innovation and precision to make this the best iPhone we have ever made," said Philip Schiller, Apple's senior vice president of Worldwide Marketing. "The completely redesigned camera shoot incredible photos and videos day or night, the A10 Fusion chip is the most powerful chip on any smartphone while delivering the b est battery life ever in an iPhone, and an entirely new stereo speaker system provides twice the sound, all within the first water and dust resistant iPhone."
Now For a 'Huge' Moment – HomeKit
Interestingly, Tim Cook took a couple of minutes during his iOS 10 update, to say how excited he was about the emerging home automation market. HomeKit is going to be a huge factor for the company, he said, and they are aggressively pursuing more partnerships with more automation companies.

"This is a huge moment for home automation," Cook told the crowd. "This is the first time that home automation has been integrated into a major platform."
Cook popped up a picture of an app on the screen behind him saying, "This is the Home App, which makes it unbelievably easy to set up and manage devices throughout the home, whether your at home or away."

Cook went on to show the categories of automation that HomeKit can control, along with an impressive list of participating automation companies.
"In fact, there's over a hundred products coming to market this year," Cook said enthusiastically. "And so many more in the pipeline."

Finishing up his section on HomeKit, Cook declared: "We're super-excited about HomeKit and we think this is going to be a really big deal."
Details on iPhone 7
The presentation then went to the iPhone 7 presentation details, which were presented by Schiller. The greatest part of Schiller's presentation was on the new camera, ISP (that's Image Signal Processor, not Internet Service Provider), wider color gamut, image editing capabilities, improved front 7-megapixel "selfie" camera, and more.
Here are the key new features of the iPhone 7:
12-megapixel camera with optical image stabilization with a larger f/1.8 aperature, 6-element lens, and wider color gamut
On the iPhone 7 Plus, you get a second 12-megapixel camera with a telephoto lens enabling zoom capability (up to 2x zoom optically, 10x software)
Later this year (with a software update) the iPhone 7 Plus will gain a depth-of-field effect in which the background is slightly blurry with allows the main image to pop out crystal clear
Quad-LED True Tone flash 50% brighter than iPhone 6s. Some new ability to compensate for flickering lights
New A10 Fusion chip – "the most powerful chip ever in a smartphone." A quad-core CPU that runs twice as fast as the processor in the iPhone 6 (graphics are three times faster, they say). Yet draws less power.
Stereo speakers – for me, a bit hard to get excited about this as most will use headphones to play their media. I guess Apple would say this is twice as good as the iPhone 6S
No 3.5mm headphone jack…Apple says it's time to go wireless. However, they include a set of wired headphones that connect to the Lightning port. The company helpfully includes a Lightning to 3.5mm adapter so you can continue to use your existing headphones
iPhone 7 comes in silver, gold rose gold, black, and black finishes. No, that's not a typo – there are two black versions – a glossy black finish they call jet black, and a matte black finish
New more colorful Retina HD display, supporting the wider color gamut of the system (cinema-standard color)
If you're ready to follow Apple's suggestion and jump to wireless, Apple will now offer the new AirPods – wireless headphones that come with a charging case for $159. AirPods will be available starting in October.
The new iPhone 7 will be available in 32GB, 128GB and 256GB versions starting at $649. The company will take orders starting September 9th, with deliveries scheduled to begin on September 16th.
See more on the iPhone 7 at: www.apple.com.