When we first reported on the appointment of Frank Sterns as Sony's VP  of A/V Specialty/Custom Integration on the eve of the September 2013 CEDIA Expo, like many of you…we were skeptical. After all, we've heard encouraging announcements from Sony before…only to watch those initiatives in limited distribution, high-end products fall into disrepair through over-distribution, under-resourcing, or both.
But this time is different, Sterns tells us. And as he runs around the country setting up a whole new sales operation…we're beginning to believe him.
See more on Sterns' rapid ramp-up of a new Specialty A/V-CIS division for Sony…
Sterns is a well-known and highly regarded figure in the custom installation business – mostly from his time at Niles Audio Corp. where he started as VP of Sales in 1992…and left as President in 2010. Prior to Niles, Sterns also did stints at Infinity, Acoustat, and David Hafler. And since many credit Niles with helping to build the custom installation business – Sterns can rightly take credit for being a part of the team that drove that initiative.
In April 2010, Sterns chose to leave Niles on the eve of what would become the first wave of  a multi-year series of business consolidations and combinations for the company. Sterns told us at that time that after "eighteen great years at Niles, it's time to seek new challenges."
Sterns was surprised too…
But even he was surprised when, after chatting with a friend at Sony, he was offered the opportunity to run – or perhaps more accurately – "fix" Sony's custom program. He had to give it some thought.
Sony has been trying different approaches to the custom channel for years. We recall when they were offering pre-configured racks of Sony gear for the custom channel. Although they flew under the radar a bit, we were told it was a fairly active business at one time.
They lost focus…
But after 2008-2009, Sony went through some internal reorganizations and slowly the program got "chopped up" with various other Sony mangers getting pieces of what was once their custom line-up. This fragmented business was not very effective. "They lost focus," Sterns told us.
After talking to executive at Sony, Sterns was convinced that they needed guidance on how to properly configure their custom business. And he was just the guy to do it.
No misconceptions…
Sterns entered Sony with no misconceptions. He knew it was a large company that was structured to serve large customers. Sony is structured like most general consumer products companies, with account managers handling large, key accounts.
While this structure is fine for large retail customers – it doesn't really work for specialty…it's a mismatch. So he convinced the company to treat the division as a wholly separate entity unto itself.
Centralize all specialty dealers under one roof…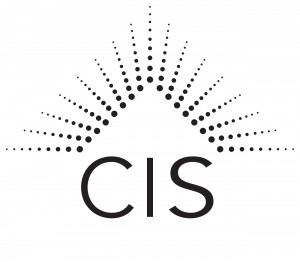 He convinced Sony to consolidate into this division, under one roof, all of its specialty dealers – not just custom integrators. "We should call it Specialty A/V," he told Sony management. "And we should care because it's the channel that sells premium goods."
And perhaps most importantly, Sterns told us that he impressed upon management the need for a new plan.
"And we [Sterns' group] should manage all of the people in that market whether they are large specialists, or distributors that serve the smaller guys," Sterns told Sony management. "We should manage it all as one portfolio, with consistent policies so we can get everybody rowing in the same direction – instead of kind of fighting each other with all of the channel conflict between retailers and distributors/little guys and big guys. And let me run it."
Especially ES and XBR TVs…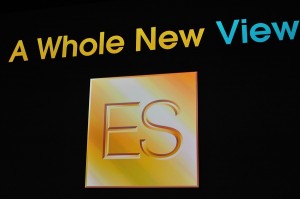 As far as the product range, Sterns told us that he has access to the entire Sony catalog, but he focuses on their ES line of audio and their XBR TV line. "So really its about promoting the premium home," Sterns told us.
Sony wants to get out of the commodity business by selling differentiated, premium products. In that way, this new division is a strategic initiative for the company – and is giving Sterns some tailwind to get things rolling.
Betting on 4K and Hi-Rez Audio…
The company "is betting on 4K and Hi-Rez audio," Sterns said. And, obviously, the dealers best equipped to tell those stories are the integrators and the "promoting specialists" (such as the Pro Group, for example) "because they have that higher-end customer."
Sony management…basically…said yes to Sterns' plan. He was prepared to battle for what was right and – sounding surprised himself – Sterns told us, "I'm winning way more battles than I'm losing." This has him convinced that the company really wants to do this…and they want to do it right.
An entirely new sales organization…
So for the last several weeks, Sterns has begun executing on building an entirely new sales organization. And unlike any other sales group within the Sony empire – this one will be made up exclusively of independent specialty reps.
Although its taken several weeks to complete, Sterns tells us he's created an "A" list roster of all the right specialty reps.
The new Sony A/V Specialty-CIS Group reps are:
PACIFIC NORTHWEST – Oliver Marketing
NORTHERN CALIFORNIA – Novidor & Firestone
SOUTHERN CALIFORNIA – Morris Tait
ROCKY MOUNTAINS – Momentum Marketing
MINNESOTA – Network Sales
ILLINOIS/WISCONSIN/MICHIGAN – Tandem Marketing
MIDWEST – Flanagan & Assocs.
TEXAS – New Era Marketing
NEW ENGLAND/UPSTATE NEW YORK – Jarmac
NEW YORK CITY – Bach Sales
OHIO/PENN/INDIANA/KENTUCKY – RS Pro Sales
MIDATLANTIC – NuTech Group
SOUTHEAST – This territory is open
FLORIDA – This territory is open
And this new roster of independent reps takes control starting April 1st. No doubt, they are raring to go and will hit the ground running.
Because of the unique relationship that Sony has with Tech Data – which basically fulfills all orders for what the company refers to as "indirect" customers (in other words any customer who doesn't buy and receive containers directly from Sony) – these reps are paid by Sony, managed by Sony to sell Sony products on behalf of Tech Data. This is an unusual arrangement here in the U.S….but is actually very common in Japan.
Fighting for the right assortment…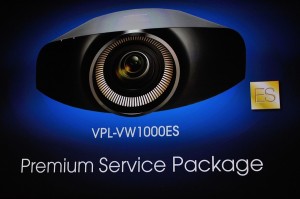 Sterns also told us that he has had a few big wins, with the company agreeing to exclusively sell front-projector products through is Specialty A/V-CIS Group (CIS stands for Custom Integration Specialty). These products will not be sold by Sony's regular direct sales force.
We asked Sterns if there were any major changes coming in terms of the programs for his group. Sterns told us that the company had just rolled out some pretty good programs to build upon. In fact, Sterns told us, CEPro readers just voted Sony an award for their dealer program.
Fighting for the right program, with MAP and SURE…
For example, he tells us that Sony had recently launched a program that allowed smaller dealers to DFI (deduct from invoice) earned discounts so they don't have to track and account for trailing credits – a difficult challenge for smaller dealers. There is also a "Diamond" program for installers who give the company full-line support in exchange for a better discount.
Sony offers a MAP (minimum advertised price) program which helps prevent profit erosion in the market. And, significantly, the company offers a SURE program – which is a unilateral pricing program. The SURE program is on virtually all of the premium products. All of this adds up to helping protect dealers from the sometimes ravaging forces of market-level price wars.
Internet is highly restricted…
Internet sales are highly restricted. There are a handful of select online retailers – but outside of that group, additional Internet sales are forbidden. And Sterns tells us that the company is active and aggressive on rooting out and terminating anyone who tries to subvert the system.
With Sony recently announcing the layoff of one-third of its U.S. staff and the closing of two-thirds of its retail stores, we asked Sterns if he anticipated disruption in his Specialty A/V-CIS Group rollout. Telling us that he's sure "something will break somewhere" – these types of cutbacks have a way of working themselves out. Sterns is confident it will have a minor impact and will be dealt with when it arises…if it arises.
Cutting out layers for greater efficiency…
But overall, he views this rationalization by Sony as a positive step. It is partly due to the staff cutbacks that he believes he'll be left alone to run this group "almost autonomously." Also, there was a lot of internal competition, redundancies and inefficiencies – so this cutback promises to improve efficiencies and promote quicker decision-making.
For those specialty dealers or custom integrators who would like to learn more about what Sony and this newly revamped Specialty A/V-CIS Group can do for you, feel free to contact Frank Sterns at frank.sterns@am.sony.com.