Launches $50,000 Headphone System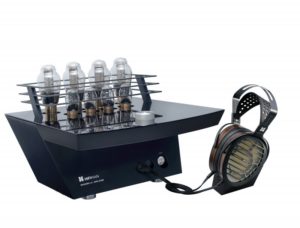 HiFiMan, the specialty maker of high-end headphones and portable music players, announced this week the launch of a "premium" electrostatic headphone system that they call Shangri-La. Calling it a "cost-no-object experience," the Shangri-La system is priced to sell for $50,000 at retail. The price of paradise appears to have risen lately.
See more about what HiFiMan suggests is the ultimate listening experience…
HiFiMan's Shangri-La headphones represent their finest Nanotechnology capabilities with an ultra-thin driver less that 0.001mm thick providing "unsurpassed high frequency response" and extremely low distortion with "lightening fast response." The driver is so thin that, when looked at from the side, it can't even be seen by the naked human eye.
The company includes a high-end/high-performance tube amplifier (with four audiophile-grade 300b vacuum tubes) with the headphones for a system that delivers "remarkable, lifelike openness" and very low distortion. The company's announcement explained that because electrostatic designs require a high amount of voltage, typically low-voltage solid state amplifiers have to rely on an added transformer to provide a higher voltage output. But adding in the transformer adds in distortion. Vacuum tube amplifiers, however, are naturally high-voltage by design and therefore able to drive the HiFiMan headphones with no additional transformer inserted into the circuit.
A Lifelong Dream
"Creating the world's best sounding headphone has been my lifelong dream," said Dr. Fang Bian, founder and President of HiFiMan. "While HiFiMan has made many good headphones, and people certainly enjoy them, none has ever fully satisfied that dream. So, I set upon this journey in the Shangri-La project using my PhD in Nanotechnology to creat a special ultra-thin driver for an electrostatic design. We then designed a special amplifier using 300b tubes which creates a perfect match to the headphones and plays a critical role in the sound. I feel I have achieved my dream so I hope everyone at CES will come see us for an audition. I guarantee they will not be disappointed."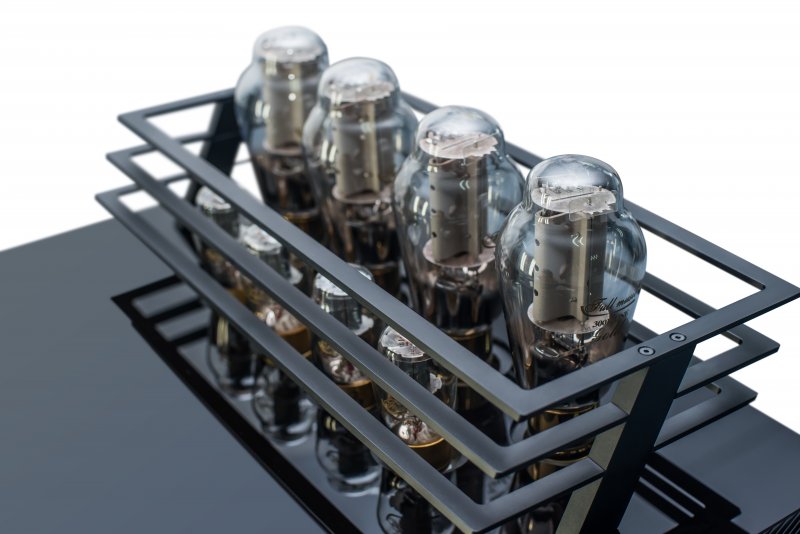 Also contributing to the quality of the sound of the Shangri-La headphones is the company's well-known Window Shade Grill design on the back of the earcup, which provides for the open back for an open-ear sound quality – while at the same time protecting the driver and resisting vibration or refraction. Open-ear headphone aficionados will tell you the design offers breathtaking openness and soundstage.
Creature Comforts Count Too
But for all of these performance technologies and enhancements, the company hasn't forgotten the creature comforts either. The Shangri-La model features a redesigned metal and leather headband design that will comfortably but securely fit any size head. Thanks to their use of perforated calf skin, heat is dissipated, dramatically improving the comfort of those long listening sessions.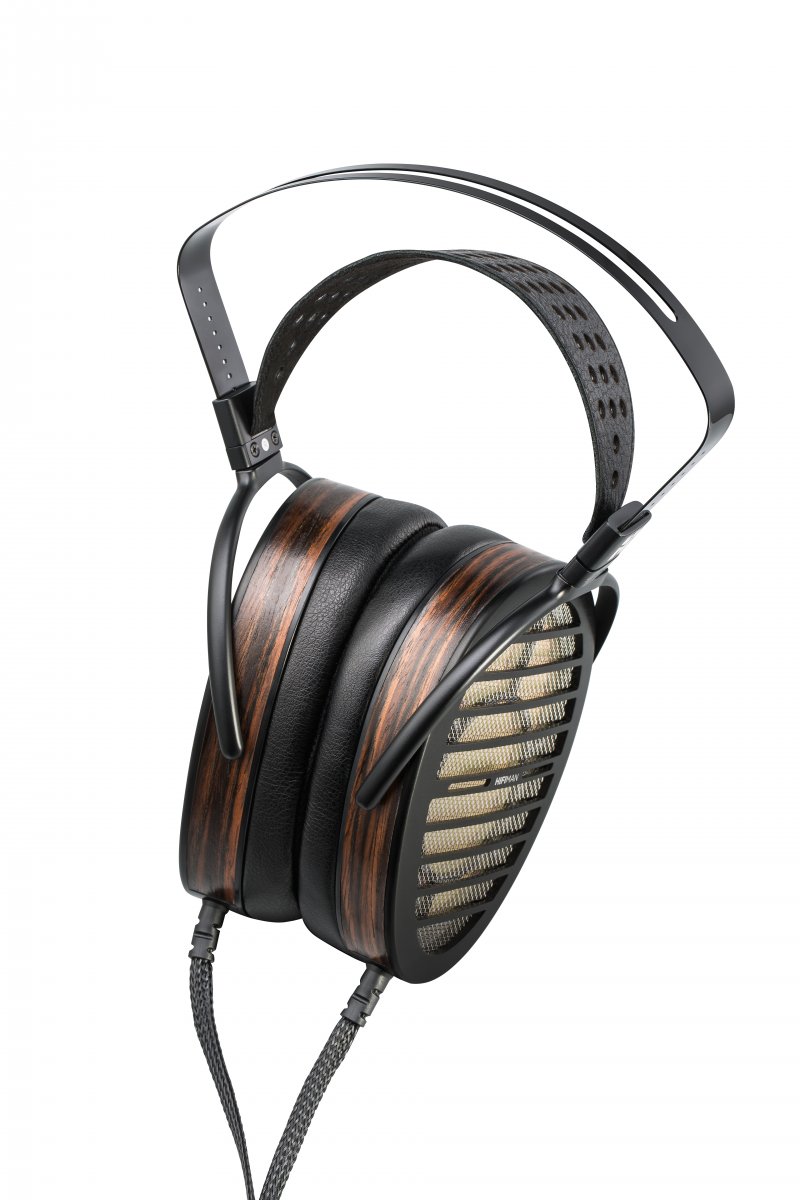 Shangri-La also features cushioned earpads shaped to fit the human ear. The company takes the additional step of beveling the earcups for both a better seal and greater comfort.
High-end headphones typically are quite heavy – another price to be paid for the sake of the pursuit of purity of sound quality. But in the case of HiFiMan's Shangri-La, the whole headphone weighs only about 13 ounces.
Echoes of Previous Designs
Honestly, many of the design elements remind us of their HE-1000 introduced last year. But with the Shangri-La, it appears as though the company has advanced their technology and optimized their electrostatic driver and overall product design. Not to mention the inclusion of an audiophile-grade tube amplifier to provide an optimized power source. In other words, Dr. Bian has "turned it up to 11."
See HiFiMan's Shangri-La headphone system at the upcoming CES show in Las Vegas, January 5-8. HiFiMan will be displayed in two places, LVCC South Hall #21624, and the Venetian Hotel in Suite #30-234.
Pre-order Now
The Shangri-La system is available now for pre-orders at $50,000.00 MSRP. The company expects to deliver by late Spring 2017.
See more of our HiFiMan coverage, including our initial introduction to the company in 2012 here…on the HE-1000 here…and on some of their portable music players here. You can also learn more about the company and its products at: www.hifiman.com.