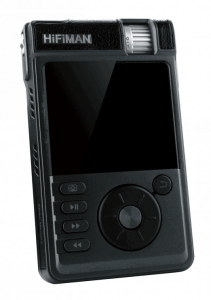 HiFiMan is an independent manufacturer of a variety of largely high-performance audio products. We first met the company two years ago at CES, and were amused and impressed with company founder Dr. Fang Bian. Bian is an enthusiastic lover of high quality music and created some superior digital media players and headphones to better reproduce it. Serious, but sincere, Bian's company has launched two new interesting digital music players – one offering "reference" level performance…and the other a more affordable option for the music lover on a budget.
See more on these interesting new products from a digital audiophile company…
The two new models are the HM-802 Reference Music Player (MSRP $699) and the HM-700 Portable Music Player (MSRP $249/$499 with RE-600 ear phones). The HM-802 is said to be based on the "successful sonic formula" of the company's well-regarded HM-901 model.
The company says that the 802 incorporates the same user interface as the 901, as well as its precise step-attenuator and overall rugged design. The company offers a variety of amp cards and connection options for the 802 that are completely interchangeable.
Wide support…
The 802 supports a wide range of high quality audio file formats including: WAV, FLAC, ALAC, AIFF, AAC, APE…and also supports the playing of DSD (DFF) files.

The HM-700 is said to be the company's smallest, lightest and most affordable player to date. But true to the HiFiMan credo, performance has not been sacrificed in order to achieve that small form factor.
The 700 features a balanced output – a favorite topology for audiophiles. Included at the $249 price is a pair of RE-400 ear phones. A step up pair of RE-600 ear phones would step the price to $499.
Small, light and fun…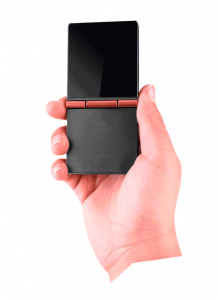 The design of the 700 is very clean and the unit features an intuitive user interface. Only measuring 4-inches by 2-inches and only a half-inch thick – the whole unit weighs less than 3 ounces (not including ear phones).
Thanks to its Lithium battery, the 700 will run 15-hours between charges. Not only that, but the unit can be easily charged via its included USB input.
At CES – HiFiMAN will be exhibiting at the Consumer Electronics Show in booth #6238 in the North Hall of the Las Vegas Convention Center. They will also be showing at the Venetian in Suite 30-331.
For more information, see: www.hifiman.com.