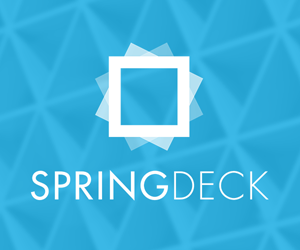 SpringDeck, an industry-focused marketing content aggregator, announced this week that they are expanding their model to offer custom integrators a free app to access their content database. In the past, integrators could only access SpringDeck's extensive content stored in manufacturer-centric "libraries" by paying a fee. Now, through this special app called SpringDeck Lite, integrators gain this access for free.
See more on this new approach by SpringDeck…
Strata-gee was the first in the industry to break the news about the launch of SpringDeck almost two years ago. The concept was simple – make life easier for the integrator by consolidating manufacturer literature and marketing materials on your favorite tablet computer with a consistent form factor and easy access through its simple library interface. In so doing, integrator sales teams had all of the information they needed to answer any question during client presentations.
Since that launch two years ago, the company has steadily increased the number of manufacturers they are working with, resulting in an expanded database that is sure to include your favorite vendors. Manufacturers load and update their content into the SpringDeck system and with push notifications, the content on your tablet is immediately and virtually automatically updated.
1,400 Integrators Actively Using the System – More Coming
SpringDeck now has more than 1,400 dealers using their system on a regular basis. Up until now, integrators paid a monthly subscription fee to access the SpringDeck system. With this new "Lite" version of their app, newly joining integrators can gain access to the SpringDeck database for free. The company anticipates thousands more dealers will sign up to take advantage of what is really an incredible deal.
With this new Lite version of their app, SpringDeck gives integrators an opportunity to try out the system and get a better sense of what it can do for them – at no risk and no cost. At any time in the future, Lite users can upgrade to the more fully featured SpringDeck Pro app for a $25 per month subscription fee.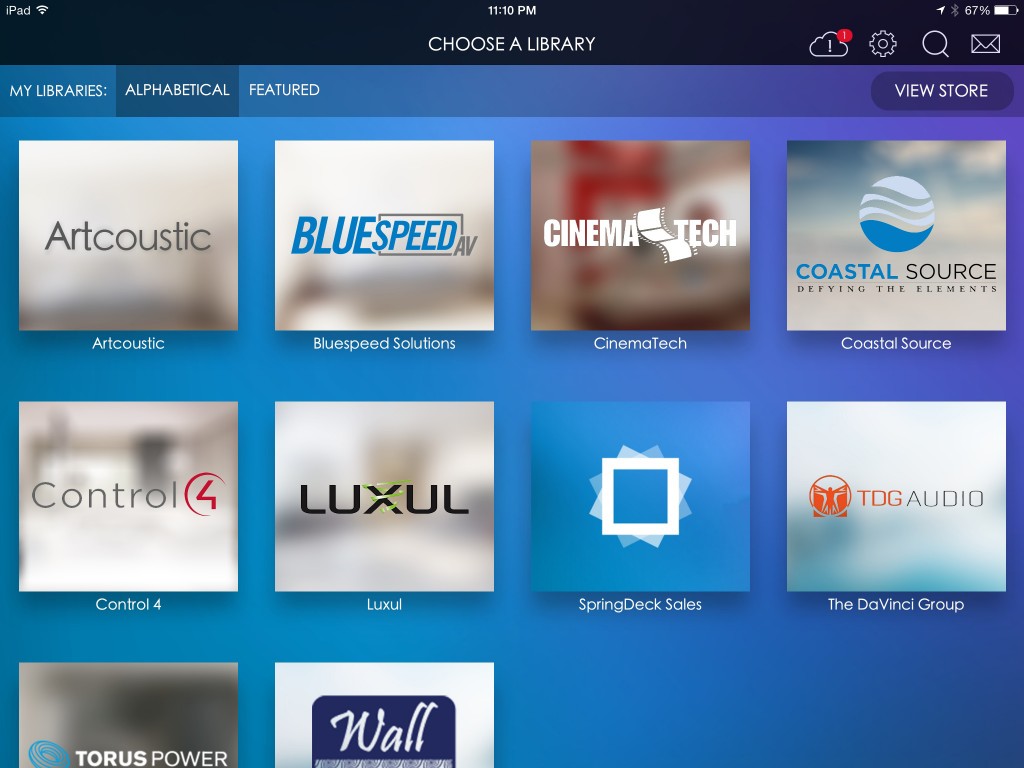 Manufacturers to Offer Promo Codes and Pre-Loaded Content
The SpringDeck Lite app can be obtained directly from SpringDeck as a free download. But in most cases, integrators will be offered SpringDeck Lite from one or more of the manufacturers they support. The manufacturer's participating in this SpringDeck promotion will send their dealers a promo code that will unlock the free download – which will include pre-loaded marketing content from that manufacturer. The integrator is then free to download as many as three additional manufacturer's libraries to their tablet.
In addition to being limited to three manufacturers libraries, the Lite app is also missing certain features that are popular with power users of SpringDeck but used less often by more casual users. These features include certain sales process functions (such as email content sharing), CRM-based functions (including analytics), and tool-based functions. But otherwise, the Lite app has full access to the entire database.
When You're Ready, An Easy Upgrade
As you get  more comfortable with the SpringDeck system and are ready to add more features, it is a simple matter to upgrade to the Pro version of the app and unlock those power user features and functions.
Learn more about SpringDeck and its new Lite app at: www.springdeck.com/lite.