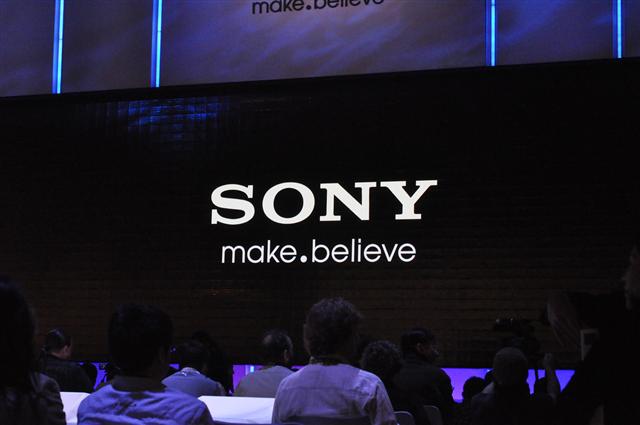 <February 8, 2012> Credit rating agency Standard & Poor's today cut the long-term debt rating on Sony Corporation to BBB+, just two notches above "junk" status, and further issued a negative outlook which suggests a potential further drop in the future. In a statement, S&P said that "the likelihood of a strong recovery in Sony's earnings is low."
S&P also noted that the cut was necessary as a result of falling prices, waning demand, and tougher competition for the embattled consumer electronics giant. The agency said further cuts may be necessary if it sees "no meaningful sign of recovery" in Sony's earnings over the next six to twelve months.
Moody's and Fitch as well…
According to a report by Bloomberg, this announcement follows similar moves by Moody's Investors Services and Fitch Ratings over the last two months as there appears to be a widening perception that Sony "will have difficulty turning around its unprofitable television business."
Just last week, Sony revised its business forecast saying it will have a net loss of ¥220 billion ($2.85 billion) for this fiscal year ending in March – double the loss originally forecast. This is the fourth consecutive year that the company has had a net loss. Not only that, but the company's television business will generate a significant loss for the eighth straight year in a row.
Triple-witching…
Japanese television makers are suffering from a triple-witching of hyper-competition whose price competition is killing profitability…coupled with a strong yen which makes Japanese products less competitive around the world…and a worldwide slowdown in consumer demand. It is a recipe for disaster.
This past November, Sony said that it expects its TV division losses to drop by half in the coming fiscal year and then return to profit by March 2014. However, the Nikkei says that S&P is questioning this forecast and said in a statement:
"Massive pressure on the prices of Sony's Key Products, such as flat-panel TVs and mobile handsets, is likely to continue, and the company's position in the global market is under strong pressure amid severe competition from Korean manufacturers and emerging Chinese companies."
Sony is hardly alone with these challenges – Panasonic Corporation, Sony's biggest competitor had its credit rating cut to the same level as Sony by Fitch just two days ago. According to Bloomberg, Fitch also issued a negative outlook on Panasonic due to "weak economic conditions and competition with South Korean companies."
Considering the fact that Sony is a consumer electronics industry bellwether company, the downgrades by the major credit ratings agencies is expected to send a significant chill through the Japanese investor community.