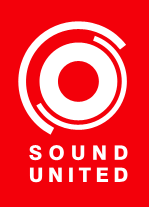 Sound United LLC, the parent company to brands such as Denon, Marantz, Polk Audio, Definitive Technology, Classé, and Boston Acoustics, announced on Tuesday that they have joined forces with Home Technology Specialists of America (HTSA), a leading trade consortium of custom integration dealers. This new partnership will expand availability of some of the top specialty audio brands throughout North America, thanks to HTSA's extensive network of top dealers.
See more on this Sound United and HTSA partnership…
With members throughout the United States and Canada, HTSA offers a significant platform for companies like Sound United looking to more fully penetrate the high-performance, residential and light commercial technology custom integration markets. HTSA members are some of the top dealers in their respective markets, and collectively present a fairly uniform approach with a focus on the premium tech market segment.
"HTSA's network of top residential system integration professionals needs the best audio technologies available to them for their high-performance distributed audio-video and home theater builds, which is where we come in. HTSA's reputation and network is exceptional and we're honored to partner with them to continue building on their culture of excellence."

Frank Sterns, SVP Commercial Operations – Americas for Sound United

Similarly, Sound United is one of the largest providers of specialty audio technology products in the industry. Thanks to their large portfolio of well-known and well-regarded brand nameplates, this agreement seems like almost an ideal matchup.
"Sound United is already very well-represented in the home, residential and light commercial community, we believe this partnership further reinforces our esteemed network of brands with several more incredibly strong additions. We operate with an acute focus on identifying companies that make HTSA greater than the sum of its parts. By adding the outstanding brands contained within Sound United's portfolio, we're confident the HTSA roster is gaining a big boost."

Jon Robbins, Executive Director of Home Technology Specialists of America (HTSA)
Sound United brands are available now to HTSA members.
For more info on HTSA, visit: www.htsa.com.
Learn more about Sound United and its portfolio of brands at: www.soundunited.com.