Levy Recently Rejoined Organization After a 1-Year Hiatus

Adam Levy, one of the original founding executives of SnapAV in 2006 who left the organization about a year ago "to try some other things," has rejoined the organization and been appointed President. Levy will be in charge of store operations with day-to-day operational responsibility focused on serving their dealers.
See more about this significant addition to SnapAV's management team…
Back in 2006 Levy joined with co-founders Jay Faison and Craig Craze to launch SnapAV. SnapAV was a different kind of company that specified products from various manufacturers from around the world and sold them under SnapAV owned and controlled brand names. By taking greater control over the product value chain, SnapAV was able to offer products at aggressive prices, allowing their dealers to earn extra-healthy profit margins.
Over the ensuing years, the company continued to grow by expanding categories and growing their share of the custom integration (CI) dealer market. Because SnapAV founders had started as integrators themselves, they had a deft touch in designing and planning products that hit the sweet spot in terms of technology/features/pricing. The company also distinguished itself with very dealer-friendly customer service policies, which deepened its relationship with integrators nationwide.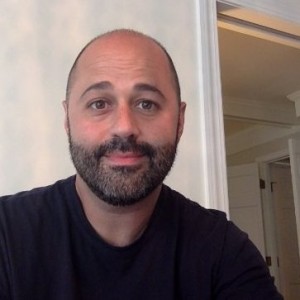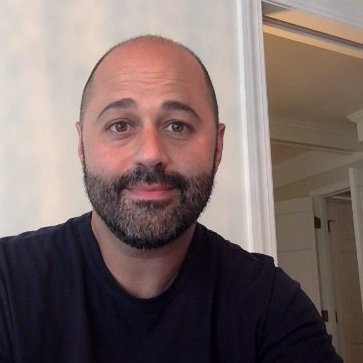 Integral to the company's success was the contribution of Levy, who prior to SnapAV had been a Senior Vice President in Marketing for Bank of America. While Levy may not have been an expert in CI products at the time of the launch of SnapAV, he did have a great sense of how to build an effective marketing program that helped the company better connect with dealers as compared to competitors.
In mid-2014, after 8½ hard-charging years, Levy chose to exit the company to pursue new opportunities.
"It had been like an 8½-year sprint that I was on and I just really wanted to step away from the business and look at other things," Levy told us in a telephone interview recently. But as it turned out, "I didn't see anything else that really engaged me…there was nothing else that I really wanted to sink my teeth into."
In July of this year, Levy began working with SnapAV on an outside consulting basis and felt himself reconnect again with SnapAV's business. "I really got engaged and it just felt right," Levy told us. After just a few short months consulting with the company, Levy accepted an offer to become SnapAV's President.
Explaining the new management structure, Levy told us: "John Hayman is the CEO – he's outward facing and board facing and looking at long term strategy. G.Paul Hess is the Chief Product Officer. He runs the product organization – and I run the store organization."
Levy added that although he has a marketing background, which often has the responsibility to handle product planning/product development, he isn't in charge of product development process at SnapAV.
"So my job isn't to figure out how to get the product built," Levy said, explaining the balance in the roles of the various SnapAV executives. "But my job is to certainly work with the product development team to figure out what's actually salable in the CI channel – what our dealers need and why they need it. And how we should position those things."
Levy's appointment to President is effective immediately.
To learn more about SnapAV, visit www.snapav.com.