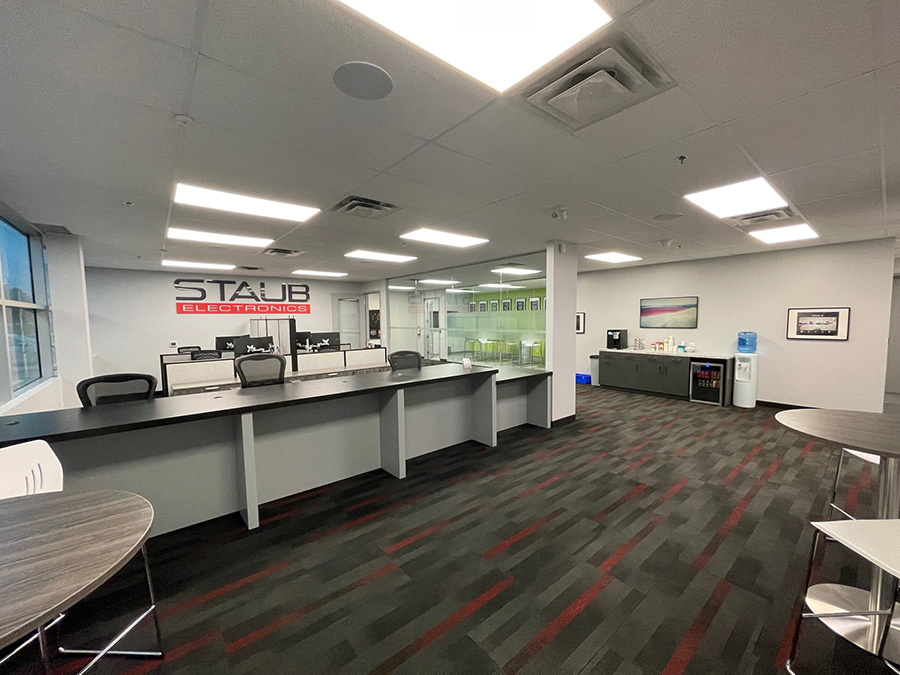 Snap One announced on Thursday that it has acquired Staub Electronics, a distributor based in Canada who has been the Snap One distributor there for ten years as an independent entity. Snap One says this "strategic move" will "elevate [the] partner experience in Canada."
See more on Snap One's acquisition of Staub Electronics
Snap One says that in addition to enhancing the partner experience in Canada (they don't say how), it will also expand its footprint of local branches in North America. Finally, they note that this acquisition will act to further establish "the company as a seasoned acquirer of strategic assets."
The company's prepared release on this acquisition notes that the two entities "share a core commitment to empowering professional integrators by providing exceptional service and a comprehensive product portfolio."
Current Staub Management to Stay in Place; Founder to Retire
Staub Electronics President Scott Trotter, Vice President Bryan Sack, and their entire management team will continue with the operation under new ownership. However, founder Dave Mason will retire. Other than that, Staub will continue to support all of the current lines it has, and all of its lines of business – including the mobile electronics segment.
This acquisition will strengthen our capabilities across Canada, introducing a wider range of products, providing faster turnaround times on orders, allowing for same-day order pick-ups, and delivering more product choice than ever before for our Canadian Partners. By making Staub part of Snap One, we can bring the Snap One local branch experience to Canada. With this transaction now complete, we are excited to ccontinue pursuing our disciplined M&A strategy as part of our broader growth initiatives.

John Heyman, Snap One CEO
33 Warehouse North American Footprint
By adding this new location, Snap One now has 33 local warehouses throughout North America. The company calls this their omnichannel strategy, augmenting their online e-commerce sales, with local sales and support through their local warehouse locations. As Snap One notes, many of their local warehouses offer job-site delivery, 24-hour will-call rooms, and self-shopping services.
We're excited to officially become part of the Snap One family. For years, our two companies have worked together to meet the needs of professional integrators in Canada, and now we plan to raise our customer experience to a whole new level.

Scott Trotter, Staub Electronics President
Staub Electronics was founded in 1981 and prides itself on being a trusted partner to the Canadian market with a dedication to customer service, operational excellence, and offering a broad selection of solution-oriented products.
For more on Snap One, visit: snapone.com.