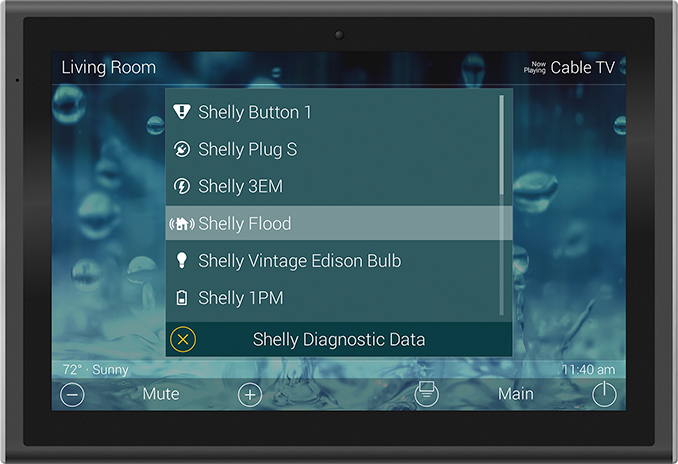 Allterco Robotics Shelly line of smart devices for residential and commercial applications appears to be gaining momentum as more and more integrators discover the line's unique problem-solving capabilities. At least part of what is driving additional pickup by integrators is the collaboration between Allterco Robotics and URC for deep integration of Shelly devices as part of its Total Control line of home automation solutions.
See more on the uptick in dealer support for Shelly smart devices
I first told you about the Allterco Robotic's Shelly line of smart devices back in March. A popular brand of IoT devices around the globe with more than 5 million units shipped, Shelly is particularly successful in Europe. The company has launched a U.S. subsidiary headed by one of the company's co-founders now charged with building the brand's success here as well. I described the brand's line in March:
"Shelly offers a wide range of solutions that include smart relays (some dry contact, some with power meter), sensors, dimmers, DIN rail relay switches, energy meters, smart plugs, smart bulbs, smart buttons, and accessories. Most devices are Wi-Fi with an embedded web server (no hub required) and offer Bluetooth for easy mobile device connectivity. The company also offers an app for simple system control."
Shelly Partners with URC's Total Control Automation Solution
Late last year, URC announced it was partnering with Allterco Robotics in a major initiative.
Starting immediately, URC and Allterco Robotics US's flagship brand Shelly have created the first full-line integration with Total Control®, URC's award-winning residential and commercial automation platform, and Shelly's powerful WiFI connected product lines. This full integration includes major home and office automation areas: lighting, climate, energy management/electrical, shades/drapes and mechanical operation for elements like doors and windows.

URC press release
The full-line integration of Shelly is elegantly incorporated within Total Control's operating system, making the inclusion of the company's devices easy to install, incredibly affordable, and easy for the end-user to operate. And thanks to the popularity of the Total Control system in the market, many more integrators are experiencing Shelly for the first time…and they like what they see.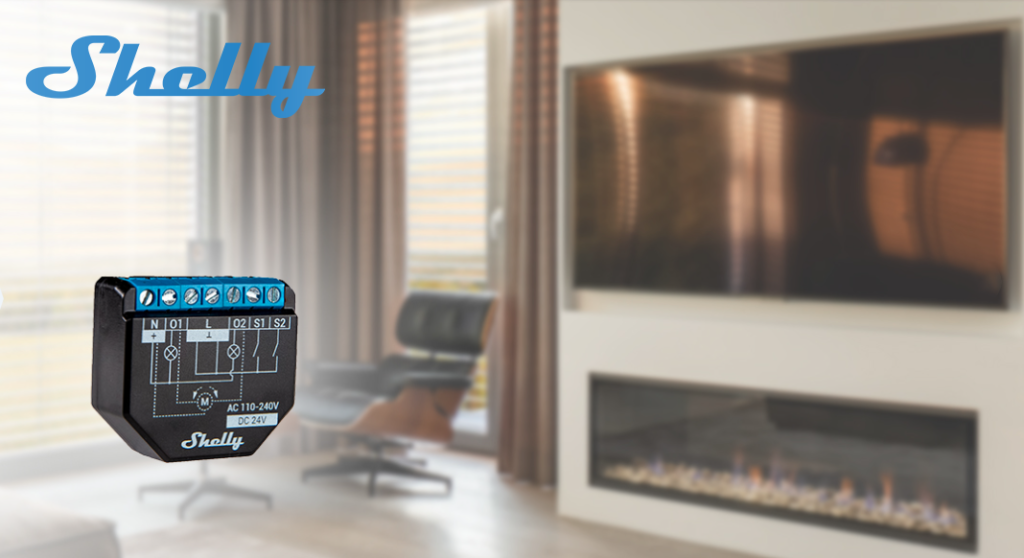 Talking Shelly with Dealers Hemag, Inc. and Ranger Home Technologies
I spoke with a couple of new Shelly integrators, Henley Garcia of Hemag, Inc. in Miami, FL, and Tucker Hass of Ranger Home Technologies, LLC in Temple, TX. Both of these dealers are URC Total Control integrators, and they were both quite enthusiastic about the flexible solutions from Shelly that they have discovered; as well as delighted by the seamless integration with Total Control.
I first heard about it through another [URC] dealer. It looked interesting and I showed it to my father, the founder of our company who is also an engineer, and he immediately recognized all that the Shelly line could do. He told me, 'That's very impressive. It would help us with a number of situations.'

Henley Garcia, Hemag, Inc. Co-Founder
Literally Just 'Recommended Shelly' for Outdoor Lighting Control
"Literally," Garcia told me in a telephone interview last week, "Just before your call I came from a meeting with a commercial client looking for a cost-effective control solution for their outdoor lighting. And I immediately recommended Shelly…it's the perfect solution for easily controlling their garden lights."
There is no question that the integration of Shelly devices into the Total Control automation system is a key factor for them. While in certain situations a freestanding Shelly sensor or relay monitored on the Shelly app is quite workable – with most automation solutions, there are more systems involved, and the Total Control operating system with Shelly integration makes system control unified and seamless.
You Can Do Pretty Much Whatever You Want with Shelly
"Shelly is so cost-effective and so easy to integrate, there is not really much the tech has to do to get it up and running," Garcia said enthusiastically. "And there are so many tools Shelly offers and they are so flexible – you can do pretty much whatever you want."
Although they've only been using Shelly devices for a few months now, Garcia told me that they are pleased with the line. Garcia told me. "We have several in the field now and they are very reliable."
'They Love the Integration' With Total Control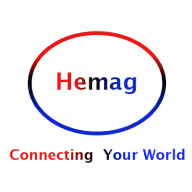 He also said they love the integration with a lighting interface in Total Control. "You can have multiple products – you can have Shelly, you can have Lutron, you can have Z-Wave lights…and they are all on the same menu. So it's not confusing for the end user."
The flexibility of the Shelly lineup has Garcia and others at Hemag, Inc. exploring utilizing it for other situations. "We're looking at using Shelly for sprinkler system control (irrigation). We are also looking to use Shelly for a pool control system, for things like changing the water temperature and controlling the pool lights."
With a flexible tool like Shelly, Garcia tells me, Hemag, Inc. is limited only by its imagination in coming up with potential use cases.
Learn more about Hemag, Inc. by visiting: hemaginc.com.
After 5 Years of Failed Options, 'Shelly has Been Absolutely Flawless'
The concept of flexibility with Shelly is one that Tucker Hass of Ranger Home Technologies in Temple, TX could agree with wholeheartedly. Especially, he tells me, when you combine that with high-performance, super reliability, and incredible affordability – Shelly offers an almost unbeatable set of characteristics that distinguishes them from any other branded or non-branded competitive product.
On the URC Total Control side, I've probably bought more flood sensors than any other dealer. For the last four or five years, we have used a variety of flood sensors and none of them worked. I mean Z-Wave, Zigbee…you know a wired one is difficult to do in a retrofit. And then Shelly comes along and I thought OK I'll go ahead and spend a few bucks to find another one that doesn't work.

Lo and behold, Shelly has been absolutely flawless.

Tucker Hass, Ranger Home Technologies
'The Integration With Total Control is Just…Phenomenal'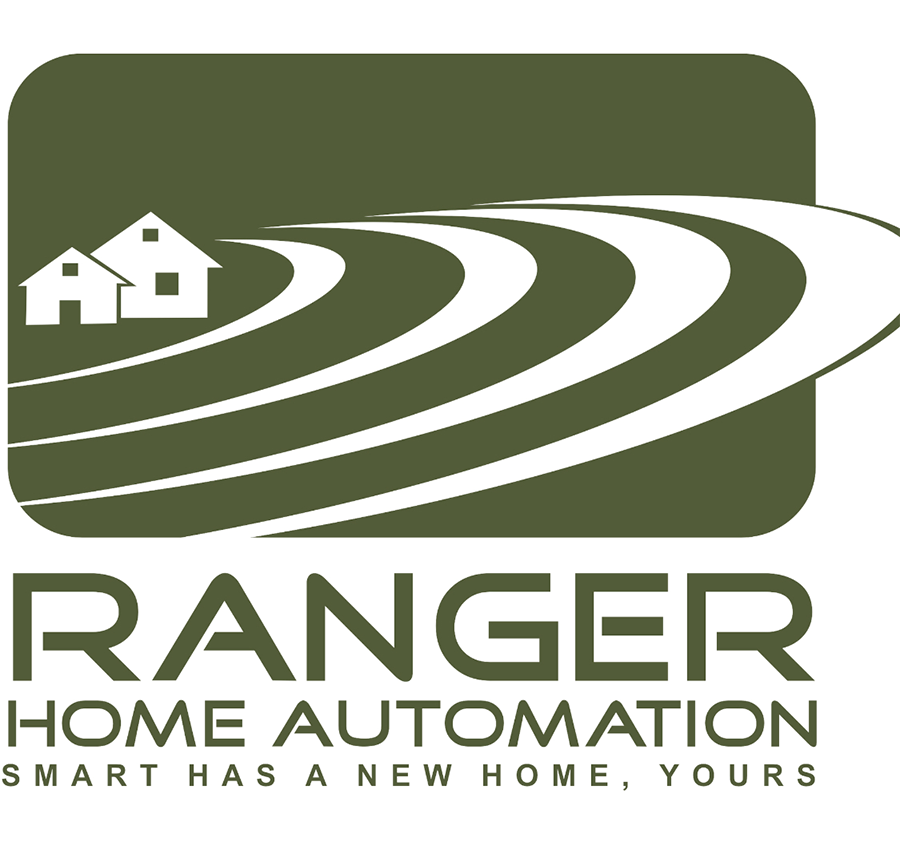 Hass went on to note that one reason why Shelly worked out to be a flawless solution is that it has Wi-Fi included with no need for a hub. As long as you have Wi-Fi on premises, which all of his installations have, you've overcome "that huge hurdle" of connectivity, he told me.
In addition to this, "the integration with Total Control is just…phenomenal," Hass emphasized. "It's even better than the app that Shelly has. Any information that is inside that sensor, not only can we retrieve, but we can act on whatever information it gives. For example, we can instantly notify the customer if there is a leak. We can also have it shut off a water valve, or flash the lights, or make an announcement through the home's system. We can also keep an eye on the battery level so that either we or the homeowner can replace the battery."
'We Put These Sensors Everywhere'
The Texan tells me that Shelly flood sensors are one of the easiest items he has to sell the client on. Perhaps one of the best parts of the Shelly story is its affordability. Hass says the affordability doesn't provide him with a lower dollar sale – rather, it allows him to install more Shelly products throughout the home. He went from selling one flood sensor for a home, to selling a flood sensor for everywhere in the home there is water service – kitchens, bathrooms, and by service units like water heaters, etc.
"We put these sensors everywhere," Hass said enthusiastically. "…under every sink, dishwasher, refrigerator, washing machine, ice machine…everywhere!"
A 90+% Closing Rate on Shelly Flood Sensors
He says his company has a success rate that is well into the 90-plus percent range in convincing homeowners that this is affordable protection for their homes. "And about 75% of that 90% go for multiple sensors everywhere throughout the home," Hass added.
This is all made possible by Shelly's affordability, he notes. Hass is such a believer in this Shelly solution, that he has instructed his sales team to go back to their existing customers and offer this water detection solution to all of them as well.
A Lutron Integrator Sees Opportunities to Use Shelly for Lighting Control
Ranger Home Technologies is relatively new with Shelly and Hass tells me he is continuing to review the line to discover other opportunities beyond the flood sensors. He is especially studying the application of Shelly for lighting control. The company supports Lutron, so he has no desire to impact that business. But he strongly suspects that Shelly lighting control opens up opportunities for other less sophisticated use cases.
"I'm telling you that after five years of searching, we finally found a solution that works," Hass said enthusiastically.
The Buzz about Shelly is Building
Hass said the buzz about Shelly is building. He participates in a URC Slack channel, and many dealers are spreading the word about what a great solution Shelly offers. He has seen little – if any – negative buzz.
"And I've not seen one dealer say, 'Yeah, you know I've tried it but I'll pass.' Not one," Hass emphasized.
'We Can't NOT Use It'
Affordability is their secret weapon. "They've made it so affordable that we can't NOT use it," Hass chuckled. "It's just too affordable."
Find out more about Ranger Home Technologies by emailing tucker@rangerhome.com.
Are you using Shelly products in your integration business? Learn more about their solutions at: shelly.cloud.