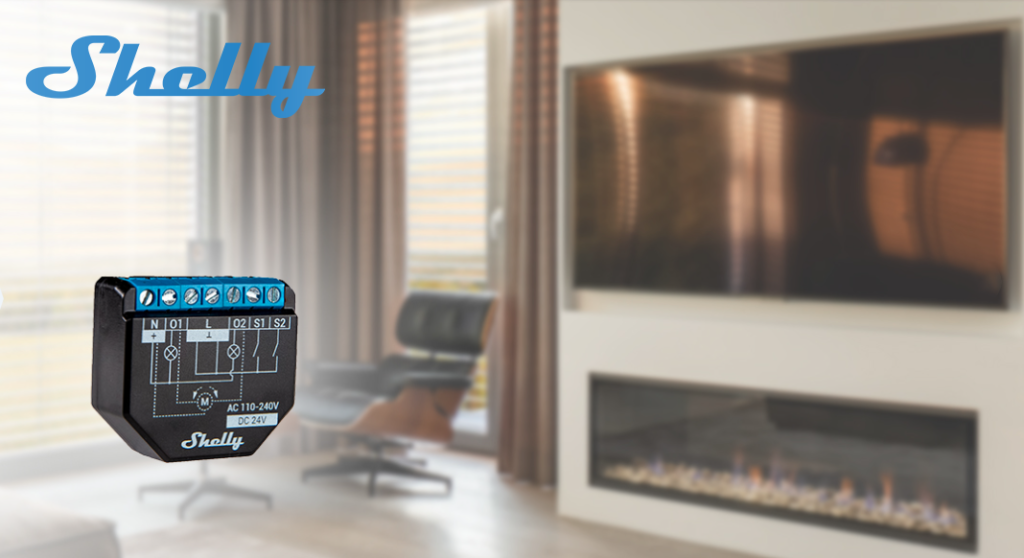 For Integrators, Shelly Might be the Perfect 'Problem' Solver
Allterco Robotics, a global high-tech manufacturer of simple yet sophisticated Internet of Things (IoT) devices, offers a line of home automation tools and solutions they sell under the Shelly brand name. While there are a lot of "black box" type solutions on the market today, don't be fooled – Shelly devices contain world-class technology, expansive capabilities, and broad compatibility with major control brands.
Learn more about Shelly home automation devices
Allterco Robotics is one of eight operating companies of parent Allterco JSCo, a diversified provider of technologies and solutions that was founded in Sofia, Bulgaria in 2003. The company quickly became a major supplier of telecommunications and mobile innovations, such as mobile payment, portals, and solutions for large corporate customers.
In 2013, the company began developing IoT-based home automation solutions under the name "She" which would eventually become the Shelly line. In 2015, they spun off this line of products under the Allterco Robotics division, which oversees the global market for the Shelly product line. The company has quickly become a major brand of simple but powerful home automation solutions in Europe with both the hobbyist (DiY) and many industrial/commercial supporters. And now, Allterco is building upon this success at home with a dramatic expansion to export markets, including the U.S.
5,000,000 Shelly Devices Sold Globally
Just last month, Allterco Robotics announced that they have sold over 5,000,000 Shelly devices around the world. And through a progressive social media presence, such as an active Facebook support group, the company continues to expand its network of raving Shelly fans.
Shelly offers a wide range of solutions that include smart relays (some dry contact, some with power meter), sensors, dimmers, DIN rail relay switches, energy meters, smart plugs, smart bulbs, smart buttons, and accessories. Most devices are Wi-Fi with an embedded web server (no hub required) and offer Bluetooth for easy mobile device connectivity. The company also offers an app for simple system control.
Plus Series Relays and Pro Series Relays
Shelly's "Plus" series relays are quite compact, designed to be stuffed into a wall or ceiling box behind the item they will control. The Plus models offer a couple of important upgrades over the original Shelly models. They include built-in Bluetooth to facilitate setup – and they have an internal temperature sensor to shut the unit down in the unlikely event that it senses that internal temps reach an unsafe level.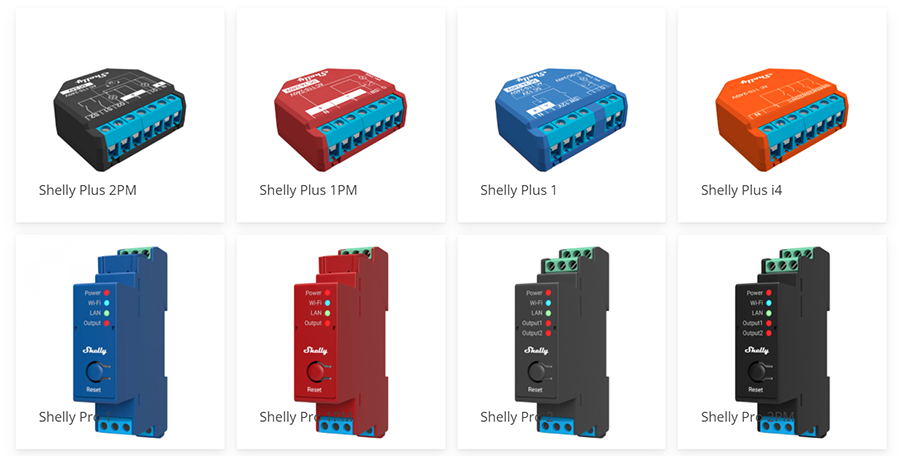 There is also a "Pro" series line of relays designed to be mounted on DIN rails in a central breaker box that also includes wired Ethernet connectivity – since wireless doesn't always work well in that environment. Not only that but Pro line products are made of flame-resistant materials.
Full Automation with Schedule-Based and Scripting-Based Actions & Scenes
Devices can be operated manually or users can automate actions, even set scheduling-based and scripting-based actions and scenes for even greater flexibility. Again, with the very graphical and easy-to-operate app – clients will enjoy more control, less confusion, and easier operation.
Many of the Shelly devices are UL-approved. And soon, the company tells me, more will be as well. Control protocols in each device include REST, CoAP, and MQTT. The company is constantly increasing its list of useful integrations – see the list below.
You Can Even Talk to Shelly
Yes, you can talk to your system as well. Shelly is also compatible with Amazon Alexa, Google Assistant, and Apple HomeKit

When you register with the company's cloud-based service called, logically enough, Shelly Cloud, you gain the ability to monitor and control your devices from anywhere in the world. This is world-class flexibility for surprisingly affordable pricing.
Allterco Robotics' Shelly line is extensive and this is mostly because the company has developed many different models to be optimized for specific situations. But with this line, you can provide an impressive amount of control and monitoring.
With Shelly You Can…
Turn lights off or on, with full control of brightness, color and schedule
Operate your appliances, and monitor their usage
Get greater control over your total energy consumption and schedule certain operations during lower cost optimized times
Detect motion with light activation for greater safety, security, or convenience
Control every single electrical device in your home – even older legacy products
Monitor temperature and humidity for better control of the home environmental systems
Improve the indoor air quality of your home
Detect if there is any flooding issues in your basement or under your sink
And much, much more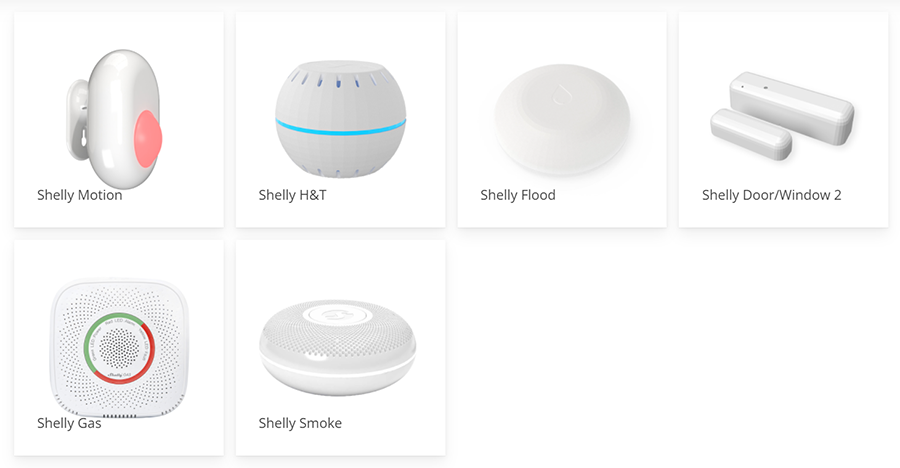 For Integrators, Shelly Quickly Solves Vexing Problems
The bottom line for integrators is that Shelly devices are great problem-solving tools to have on your trucks. Need a quick simple solution for automating a client's garage door opener? Other solutions exist, but they can be clunky or confusing. A Shelly 1 and a sensor to tell the position of the door…and you're done, with a quick easy solution providing fully automated control of the garage door. Problem solved!
How about putting a simple Shelly switch on every nightstand that can be tapped to launch a "goodnight" scene? You can't ask Alexa to do it for you without waking up your spouse. But with one simple tap on a Shelly switch…you're done. Problem solved!
Decided you want to automate the lighting in the client's plus room but their designer won't let you swap out the high-design switches they designed into the space (it'll ruin the look)? Hide a Shelly 1PM behind the switch plate and you have a fully automated lighting control solution…using the designer's existing precious switches. Problem solved!
So as you can see, with Allterco Robotics' Shelly line, there is a simple and effective solution to just about any problem you can run into on a jobsite.
Learn more about Allterco Robotics' Shelly line by visiting: shelly.cloud.