A Significant New Revenue & Profit Opportunity for Integrators

As I mentioned in my CEDIA wrap-up post recently, Savant surprised me with an entirely new category they call microgrid. Created in partnership with sister company Racepoint Energy, a microgrid is sort of your own energy substation for your residential (or commercial) clients – giving them much greater control over their energy systems.
And microgrid brings integrators a new significant revenue and profit opportunity addressing a category well beyond traditional "power protection."
See more on Savant's Micro-Grid system…
Savant's microgrid consists of two primary elements: a large, fully insulated cabinet with built-in electronics and space for a large amount of batteries; and neat electrical panel breaker plug-in modules w/LCD displays that can work alongside standard breakers. The system is designed to allow the user to integrate power from the grid, solar panels, backup generator or some other source, giving greater control over power delivery, system management, resource utilization, and energy storage.
These systems all work with the Savant Pro app and Savant Central Management giving the user unprecedented ease of use and access. Whether your clients desire to obtain battery backup capability, or are concerned about the environment, or otherwise just want to go off grid – Savant's microgrid better enables these options.
With Microgrid Comes New Energy Management Tools
With microgrid, users get new smart energy management tools, such as dynamic load management, deeper measurement capability, and conditional logic to determine which modes or devices are needed based on current consumption, pricing, or on-site energy capacity.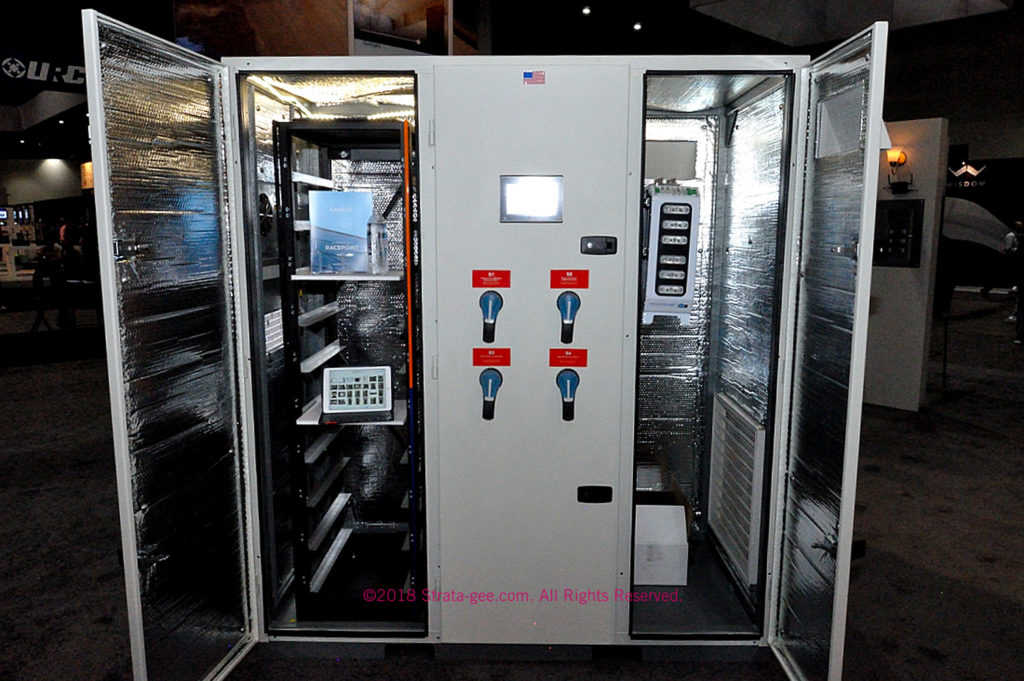 A clever element of the system is their breaker panel plug-in modules, which include a small, super-sharp, color LCD display for detailed readout. These breaker modules simply plug into your panel like a regular module. But they open up a new world of much more detailed information, including energy consumption and load monitoring. And of course, these modules interface with the Savant app so you don't have to stand looking at your breaker box to monitor your system. Although it's kind of fun to watch, I have to say…my photograph does not do it justice.
A New Category Means New Revenues…and New Recurring Revenues
What's really neat about Savant's microgrid system, is that most integrators are not engaged in anything like this category. That makes this a new potential revenue opportunity for them – a big one at that, as these systems are not inexpensive.
More and more consumers – whether to save money, or to save the planet – are becoming quite aware of the need for smarter energy management and consumption. Microgrid is a smart solution that puts the homeowner in total control. And because microgrids need to be monitored, here is yet another recurring revenue opportunity for integrators to remotely monitor their system.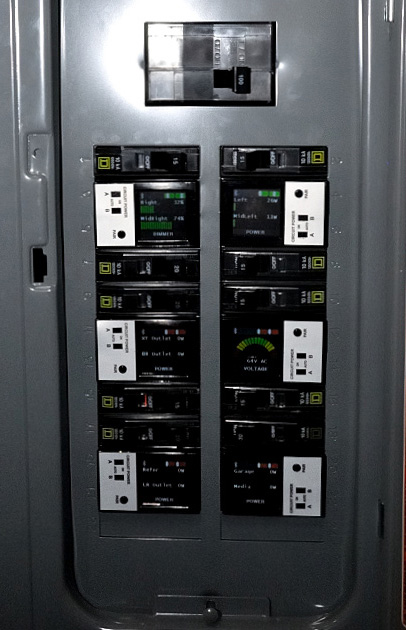 Financial Incentives
The microgrid system is very scalable for any size installation. Savant recommends the homeowner install as many solar panels as possible on their roofs, or parking canopy, or ground mounted. Excess solar capacity charges your battery bank, giving you energy to go off-grid.
Savant's J.C. Murphy told me that it's possible to set up a cycle where a home could go completely off-grid from 10:00AM – 8:00PM, saving the homeowner a lot of money. And speaking of money, the Federal government, state government, and many local utilities offer many incentives to install energy-saving solutions like this, with homeowners often earning substantial rebates and tax write-offs. Murphy said it is not uncommon for homeowners to earn payback on the system installation costs within just five years.
Racepoint/Savant use commercial grade solar panels and batteries. Murphy told me the batteries have a rated life span of 6,000 cycles – enough for 16.5 years of actual use.
See more on Savant by visiting: www.savant.com.