At the end of January, Savant held their popular annual Integrator Summit – its 15th summit ever…but its first such summit held online as a virtual one. In a Zoom meeting with industry media following the summit, President J.C. Murphy recapped the event which is held privately with only Savant integrators in the room.
Savant had a lot to talk about.
See more on the Savant 2021 Integrator Summit…
Murphy started his review of the event by noting how different and a little strange it was to have held 14 previous summits in an up close and personal manner with their tightly-knit integrator community, to now come to this virtual online event with a whole different feel. He concluded that it worked well and the meeting was "very efficient" and conveyed a lot of information that integrators needed to know.
Murphy compared their situation in planning this virtual event, which was to be unlike any they held before, with what the industry went through in 2020 with COVID-19. As the Savant President put it, new experiences force you to find a way "to make lemonade out of lemons" – much as integrators had demonstrated real "resilience" as they responded to rapidly changing local conditions last year and adjusted their operations and offerings to better serve their clients during the pandemic.
Dramatic Adjustments to Help Integrators
Savant too, had made dramatic adjustments in 2020 to help their integrators – and "to add value to the CEDIA channel" as Murphy put it. For example, Savant offered cloud based tools and a new remote that integrators could ship to their clients and provision the device over the cloud. This created a new sales opportunity and client touch point for Savant integrators.
Murphy continued on in his review of 2020, reminding the media that the company had "carved out GE Lighting from the mothership of GE" which was widely reported at the time – including by Strata-gee. So that piece of the story – the acquisition – we knew. But what we didn't know is just what some of the main benefits of that acquisition were for Savant.
The Savant President said that one of the big plusses for the company in acquiring GE Lighting was "to drive cost out across several key [lighting] product components." GE Lighting, he told the media, is a massive operation through which he inherited an "awesome 120 person team" in China that "focuses on manufacturing excellence and costing out product and leveraging [the] supply chain…"
Offering Dealers a Massive Margin on Lighting & Audio
Because of this acquisition and their new ability to tap into GE Lighting's market power and supply chain expertise, Savant was able to announce to integrators at the summit that "across all of our lighting products and most of our audio products" dealers will be able to earn a "70%-to-75% effective margin." He said the dealers couldn't believe that Savant was able to deliver such a robust and profitable dealer margin.
The other big announcement is that Savant is now moving all lighting related products under their GE Lighting division.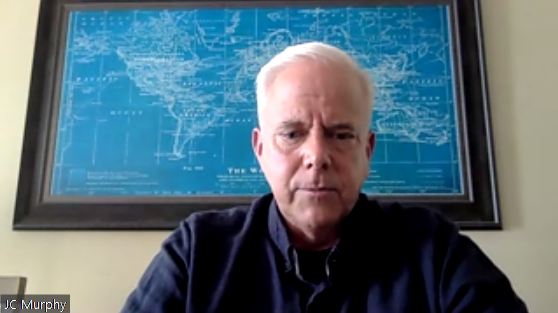 So every single piece of lighting technology – from those companion breaker modules that we have for both energy management and lighting, to our dimmers and switches and key pads – all of that now is carrying the GE Lighting brand."

J.C. Murphy, Savant President
Offering Everything, Including the Kitchen Cync
In more lighting news revealed at the integrator summit, Murphy revealed that the new Cync (pronounced sink), which is a rebranding of the former "C by GE Lighting," is rolling out this Spring. This new line has integrated into it "the key elements of Savant's UI (user interface) and it's popular True Image technology. So GE Lighting and Savant are in gear on joint engineering projects.
And by the way, Murphy noted, the Cync website has 300,000 people coming to it every month. "300,000! That doesn't happen in our little market," Murphy enthused. "It's because of the GE brand."
And that exposure extends out to Savant Ambassadors who are listed on the website, as they too will get a level of exposure, the likes of which they've never seen before, Murphy suggests. Still, some integrators groused about the availability of GE in Lowes.
When Savant and GE Lighting came together to launch of Cync at CES Virtual, there were 1.5 billion impressions of Savant in the marketplace according to Murphy. Again, he notes this has a lot to do with GE Lighting's brand pull. In fact, he feels that with these kind of numbers, 2021 will be a breakthrough year for Savant and the integrator channel, receiving a level of visibility not possible in custom integration up to now.
A Whole New Kind of Experience
Integrators at the summit also heard more from company about their amazing new tour strategy of the Savant Experience Center in New York City. As Strata-gee reported in December, Savant has developed a clever way to utilize their Experience Center in new and more useful ways – while many others are shut down due to COVID.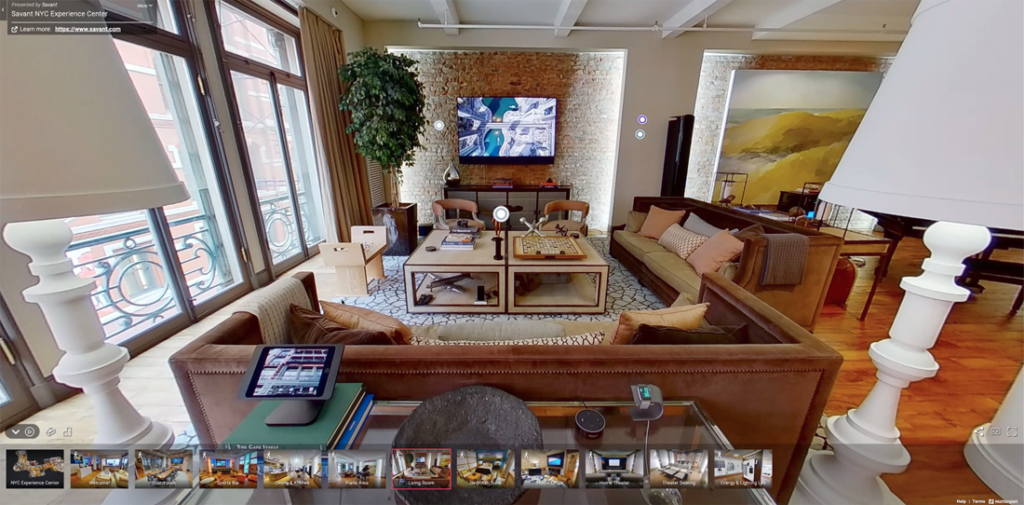 Savant's expert, guided tours opens the doors of their Experience Center to the client of any Savant integrator – anywhere in the world. Not only that, but they open the eyes of the integrator's client, to a world of possibilities of a modern Savant smart home.
An All-New 'Vegas Modern' West Coast Experience Center
Now Savant is opening a new Experience Center they call their West Coast Experience Center though it's set in Henderson. They dub it "Vegas Modern" and it is a complete new build of an almost 15,000 sq.ft. custom home that will house a system comprised completely of all Savant, GE Lighting, and Racepoint Energy products.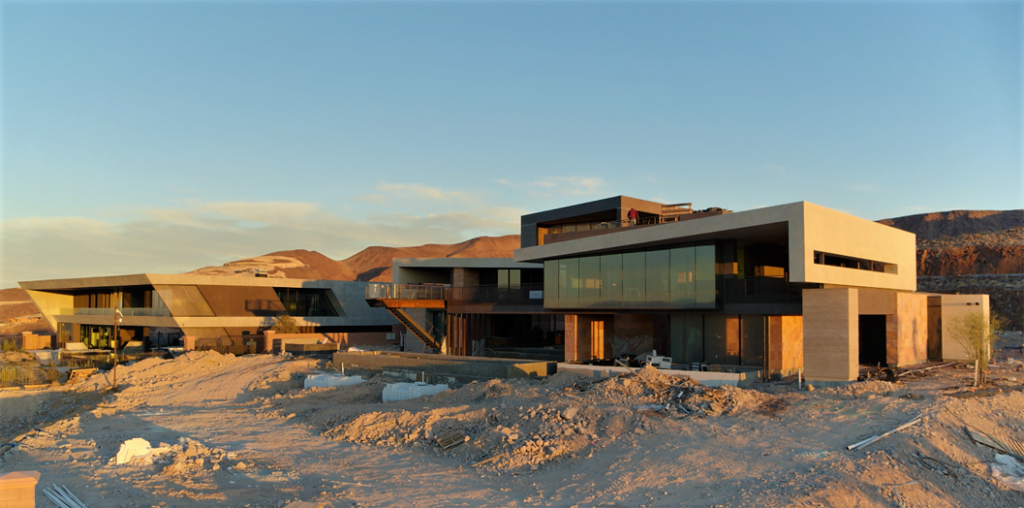 "It's featuring every single component of the Savant ecosystem and the GE Lighting ecosystem," Murphy said. And it includes their entire energy management solution from Racepoint Energy.
Savant Acquires Racepoint Energy…Now Savant Energy
This was yet another announcement from the company – Savant has acquired Racepoint Energy and will now be known as Savant Energy. While Savant CEO Robert Madonna had originally launched Racepoint Energy as a freestanding company, it is now subsumed within Savant.
Why did they acquire Racepoint Energy? Because, Murphy proposed, energy management is going to be the next big thing in home automation. "And we are three or four years in front of the entire industry relative to this," he added.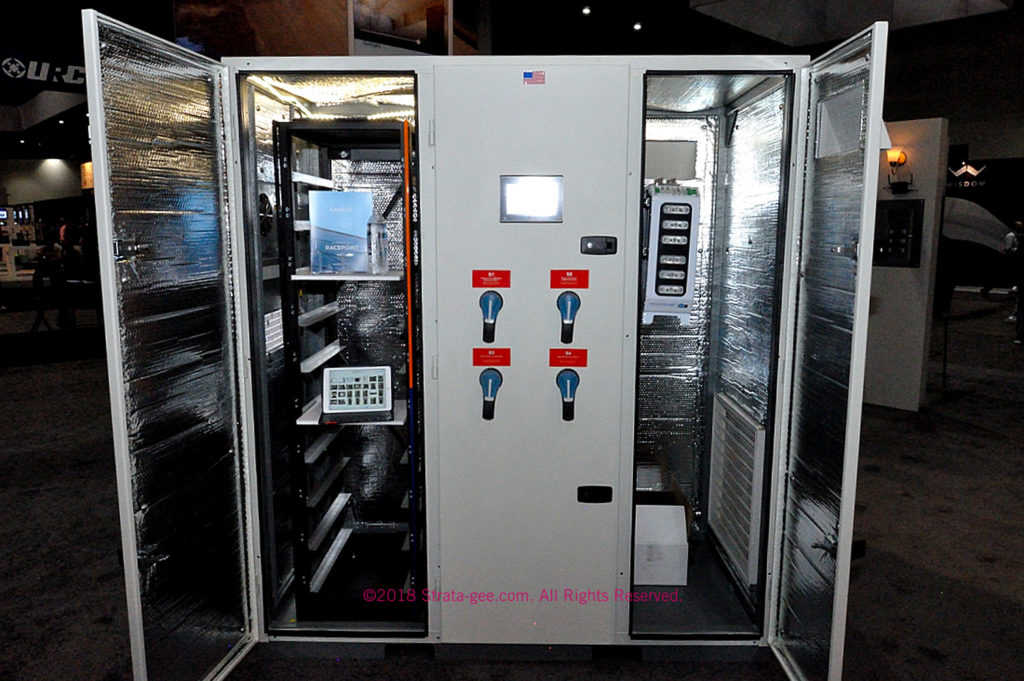 Other Announcements at the Savant Virtual Integrator Summit
New lighting fixtures from Savant partner USAI including dim-to-warm, tunable white, and color tune
New outdoor lighting from GE Lighting – waiting for more details on this
New 9.4 control system release with some major enhancements

Murphy says there's "a massive enhancement around how music is being delivered in the home"
A professional, "standards-based" integration they worked on with Spotify. Spotify now requires all implementations are based on Spotify Connect, which is slightly defeatured version as compared to native Spotify.
A full implementation of the Ring system

All-New System 10.0 is coming with a completely revamped architecture: After 9.4, Murphy revealed that they are working on a next generation 10.0 – "We're going to an entirely new set of standards-based, open-software architecture."

This news "surprised" the integrators who wanted to understand why they planned such a major departure in software architecture?
The 10.0 Software Architecture Redesign Sounds Like a Big Deal
Why would Savant want to pursue open-architecture software standards, when many integrators believe that they have a superior operating system over their competitors? Murphy pointed to several advantages.
First, he noted, by going to an open architecture, "it gives you an opportunity to drive the standards." In other words, if your system is proprietary or "closed" it is awfully hard to convince other companies to adopt your way…even if it's better. It is hard to get broad adoption across all of these technology segments, if everybody is committed to their own walled garden.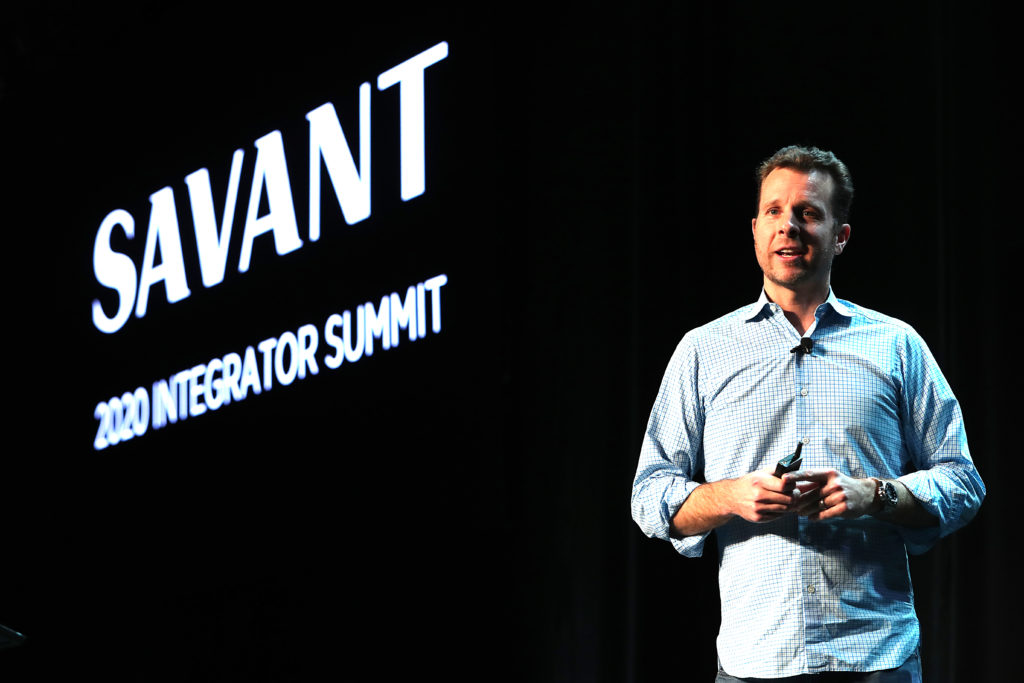 Coming in System 10.0, AI & Machine Learning Features…and 'Direct Manufacturer Support'
Second, Murphy says that a new standards-based, open software architecture will allow them be able to incorporate more artificial intelligence (AI) and machine learning features into the system. He told reporters that he couldn't go into detail on just what types of features these might be as that's confidential at this point, but it is a significant area of opportunity.
The third advantage to this major software overhaul is more back-end oriented, rather than the front end interface. And it may be the most controversial element of 10.0. Although Murphy didn't explain this in detail, he says when this new 10.0 system is implemented, it will give Savant the ability to offer consumers "direct manufacturers support."
Savant Support Agreement for Your Clients
Again, we were only given an overview with not a lot of detail, but as I understand it, integrators will have the ability to sell support agreements to their clients that will connect them to support directly from Savant on a 24x7x365 basis.
Also, 10.0 will be offered on a software-as-a-service basis which will enable this recurring revenue opportunity for Savant integrators. The software will require renewals on a one- or three-year increments and will provide the end user with software updates and software maintenance. There will also be added features such as cloud-based backup for all user features and settings, and even photos they use as part of the Savant ecosystem.
A Substantial Summit with Big Announcements
The company did share some more details about Savant management's thinking behind why they felt it necessary to take this step of connecting directly to client systems in order to offer direct support. However, that information was provided to us on an off-the-record basis.
All-in-all a substantial Savant Integrator Summit with many big announcements. Some of those announcements are likely to stimulate ongoing conversations between Savant and their dealer community.
Learn more about Savant by visiting: savant.com.