Savant announced this week that it has broadened access to more of its models through its existing partnership with the AVAD & WAVE distribution centers across the country. This expansion is for all of the existing 25 distribution centers that AVAD/WAVE have throughout the U.S. and Canada.
See more on Savant's expanded deal with AVAD/WAVE…
Savant had originally launched a relationship with AVAD back a little more than a year ago. At that time, AVAD had not yet acquired WAVE, an acquisition Strata-gee reported in October 2018.
Savant entered that relationship on a more restricted basis, offering AVAD a somewhat limited assortment of select Savant products. The original idea was to use AVAD to pursue a new, more entry-level type of integrator, with products the company believed opened the door to a broader first-time system buyer of modest two- or three-zone systems.
If Some is Good, More is Better
Now the company has broadened that assortment to include some of its most popular products that are in wide demand with integrators. The company's announcement pointed to the added convenience of multiple well-stocked distribution locations for Savant integrators, saying:
"Savant integrators will appreciate the convenience of immediate regional access to many new and exciting products along with support services from the WAVE and AVAD teams nationwide."

Savant announcement
The expanded assortment being made available through AVAD/WAVE include some of the latest product introductions from Savant, including their DMX light Strips, Breaker-Companion Modules, Smart Audio Soundbar with embedded host, IP Audio and Video solutions, Micro Aperture Speakers and more.
This Expansion by Savant is 'Especially Notable'
It is especially notable that Savant will now offer their well-regarded audio-video over internet protocol (Savant calls this VoIP, but I think AVoIP is more accurate and less likely to be confused with a telecom concept) 10G solution, one of the highest performing AVoIP solutions available on the market today, through distribution at all AVAD and WAVE locations. That makes this relationship originally targeted to entry-level buyers, now dramatically expanded to all Savant integrator clients.
In the period of time since Savant partnered with AVAD, the distributor went on to acquire the Southeastern-based WAVE distribution group, dramatically expanding their North American footprint. WAVE will be highlighting SAVANT products at their CEDIA booth #3730. Savant authorized integrators that are new to AVAD/WAVE can sign up in this booth to purchase Savant and other AVAD/WAVE lines.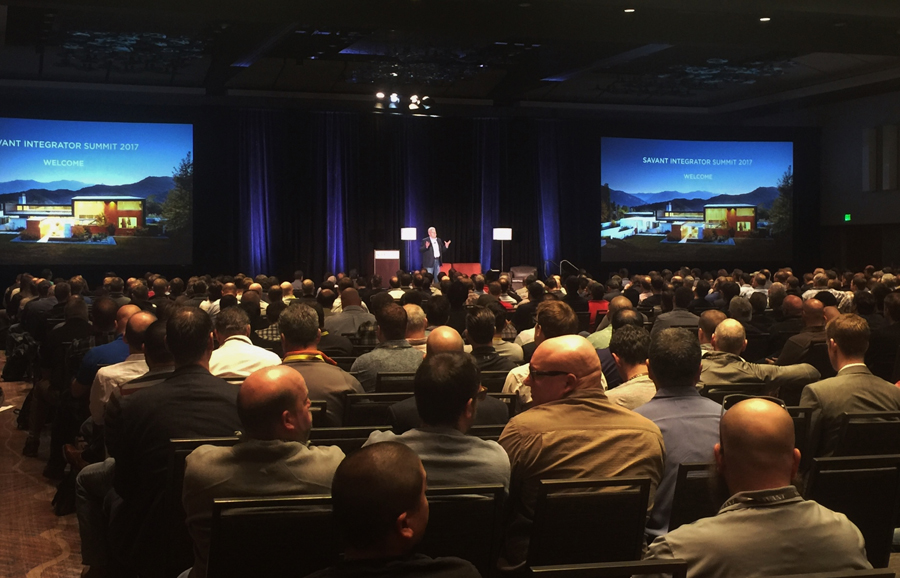 "WAVE and AVAD are committed to providing Savant's customers with the highest levels of customer service and in-stock product selection across the U.S. and Canada. Our goal is to support Savant's network of integrators and enhance their businesses through logistical and technical support as well as regional product availability."

Bryan Stewart, WAVE & AVAD VP of Sales
See Savant at CEDIA
AT CEDIA? Be sure to visit Savant at Booth #1500 to experience their full product assortment and speak with company product and technical experts.
Learn more about Savant by visiting: www.savant.com.