UPDATE – See correction below story
Rosewater Energy Group announced this week that it completed the first installation of their residential energy hub in the showroom of South Florida integrator Boca Theater and Automation in Boca Raton, Florida. The installation was completed at the end of August and it features the latest version of Rosewater's hub with nano-carbon battery technology.
See more about Rosewater's hub and this new installation…
We first told you about Rosewater back in 2012 when founder and CEO Joe Piccirilli showed the first generation of his residential hub at the CEDIA Expo that year. A dramatically new concept at the time, many companies around the world are now developing various products to address the market for better home energy management.
Rosewater's Hub, then called the Residential Energy Storage Hub and now dubbed the Residential Energy Management Hub (REMH), integrates all of your energy inputs – whether from the traditional grid, or from renewable resources (e.g. solar panels, wind turbines, geo-thermal), or from its large bank of battery storage – into one central management center…or hub. The hub can seamlessly – and more importantly – instantly transition in real-time between these sources to keep a consistent flow of energy to the home.
Not Just Power, Pure Power
Not only that, but the REMH processes this power in order to deliver crystal clear pure power to your entire household. Most residential users get their power from a local municipal utility. This power is notoriously dirty and can widely fluctuate. Also, many of us have suffered from power outages during times of high use or during storms. Of course, those who reside in more rural areas report outages happening on a much more frequent basis. Whatever your situation, Rosewater's REMH can help keep you powered up and your home electronics last longer with clean and consistent energy supply.
Boca Theater and Automation is in the process of building an entirely new showroom that will allow clients to see the latest innovations in home integration products. As more and more consumers are becoming aware of the need to better monitor and control their energy usage, products like Rosewater's REMH can be a valuable addition to the system installation.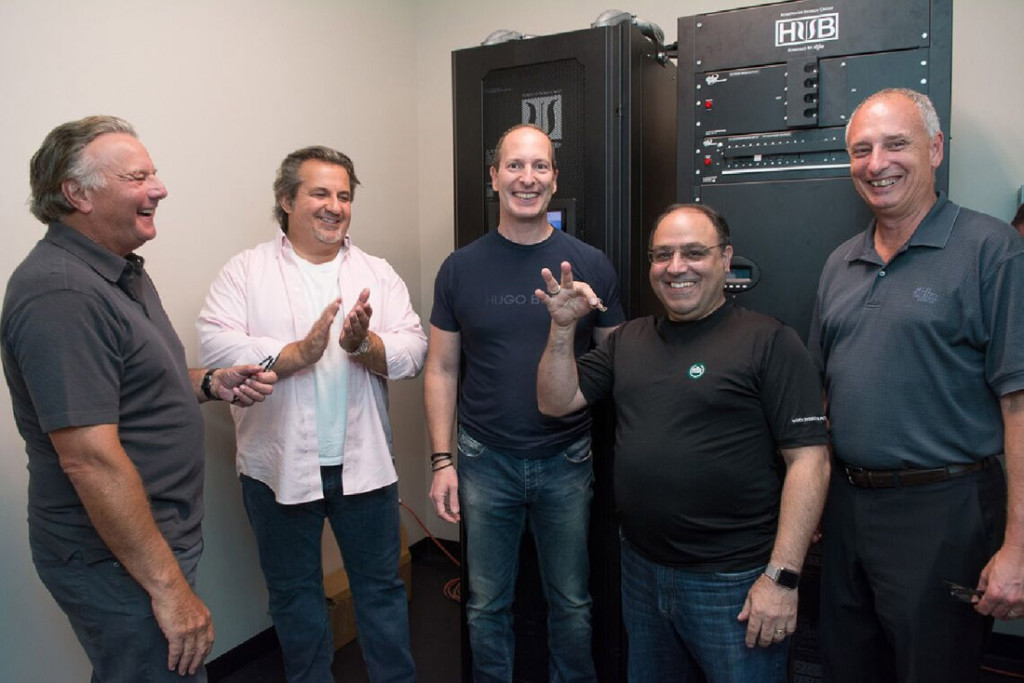 "We are thrilled to be included in Boca Theater and Automation's showroom of home innovation products," Piccirilli said in a prepared statement. "Our newly engineered nano-carbon battery and lithium battery technology Hubs provide users with clean and reliable energy. Potential customers now have the opportunity to learn more about our energy solutions and see them in action before adding their own Hub to their home."
Innovation in Energy Management
Boca Theater and Automation expects to launch this new location on October 29, 2015 and will host a grand opening event at that time. Founded in 2001 by Jeff Galea, Boca Theater and Automation displays, sells, and installs both home automation solutions to residential clients, as well as building automation solutions to commercial customers. Galea is taking steps to make sure that this new facility has all of the latest innovations from our industry, including Rosewater's new Hub.
"We're delighted to have one of the first newly engineered Hubs in our showroom," said Galea in the same prepared statement. "The Rosewater Energy Management Hub is the type of technology that truly appeals to our clients. We are excited to showcase our new building and its features with the energy management tools that ensure our clients no downtime. We see the Hub as becoming an integral part of our Building Automation Services. It solves a lot of problems."
To learn more about Rosewater's Residential Energy Management Hubs, see: www.rosewaterenergy.com.
For more on solutions offered in Southern Florida at Boca Theater and Automation, see: www.bocatheater.com.
CORRECTION
September 28, 2015, 10:50am – The story as originally published listed the event date as October 27th…it is actually scheduled for October 29th.