Perhaps another sign of the times, ProSource – the retail buying group that represents the combination of both Home Entertainment Source (HES) and PRO Group – held a meeting earlier this month centered on the topic of e-commerce. These meetings, held June 3-4 in Chicago, were to share trends and best practices in e-commerce for their members.
See more on this news from ProSource…
The e-commerce meetings, which ProSource called "high level," attracted just under twenty ProSource dealers and staff attendees. In-depth seminars covered a wide range of topics including e-commerce trends, conversion optimization, consumer acquisition patterns, social media and the evolving mobile shopping experience.
Attendees of the session were quoted in a group press release as indicating they were very satisfied with the range of topics covered.
"The exchange of ideas, especially around mobile and user experience, is where [we] garnered the most takeaways," Dave Weisman of Huppin's/OneCall said in a prepared statement. "The importance of social marketing to drive retail store awareness was not far behind."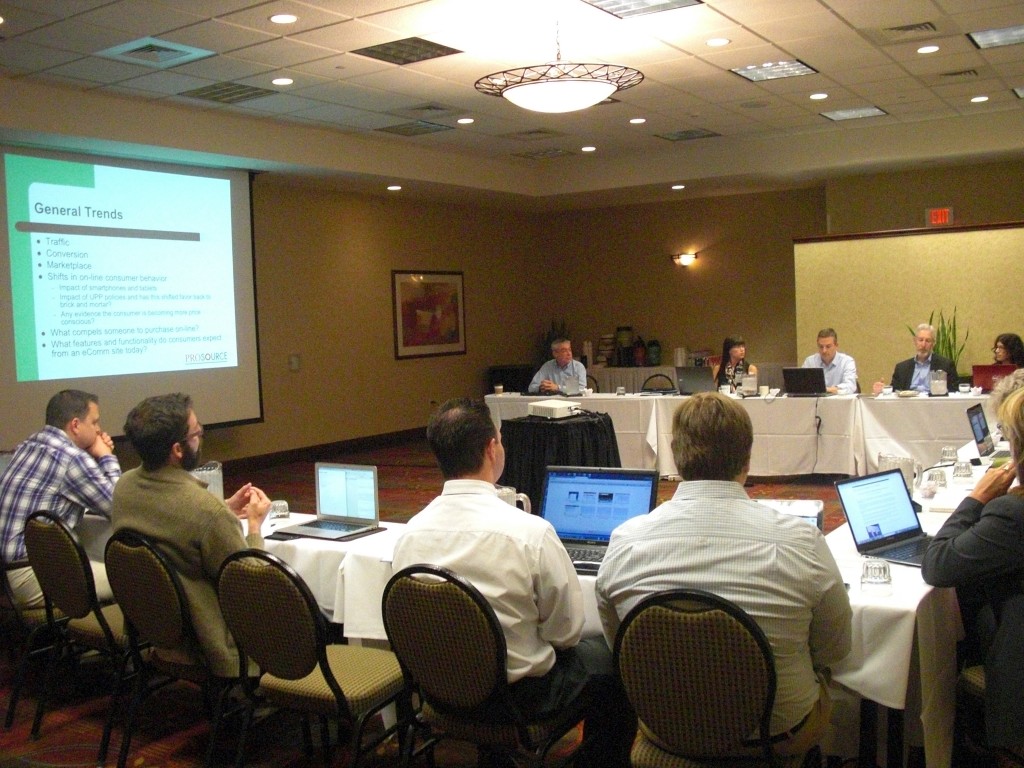 A key benefit of participation in groups like ProSource is the sharing of best practices. This meeting was just one example of the resources members access as part of the group. According to the group management, members attending these e-commerce sessions left "armed with valuable information on how to improve operations going forward."
"The changing face of retail is something that members need not only embrace, but also to understand completely," said Dave Workman, president/CEO of ProSource and president/COO of PRO Group in the same prepared statement."This two-day meeting allowed ProSource to outline best practices and will help m,embers optimize e-commerce and the mobile shopping experience."
For more information on ProSource, see: www.HomeEntertainmentSource.net AND www.ProGroup.net.