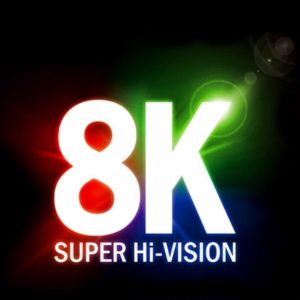 A consortium of companies in Japan, including large public broadcaster NHK, this month began testing a broadcast system of 8K TV signals via broadcast satellite (BS) channels. This test of an 8K broadcast system has been in the works for a couple of years now, as the country races to prepare for Ultra High Definition broadcasting of the upcoming Tokyo Olympics in 2020.
But promoters of the system admit they are getting significant pushback. Why? Read on to see what the detractors are saying.
See who is pushing back and what they say are significant and unaddressed concerns….
We first told you about the plan to test of the viability of broadcasting 8K in this report from earlier in the year. The consortium behind 8K in Japan formally launched the broadcast testing process on August 1st.
In a formal ceremony to kick off this launch of the broadcast testing process, NHK President Katsuto Momii proclaimed, "A new page has been opened in the history of broadcasting. I hope viewers can appreciate the images and sounds that give you the feeling that you are there, which is only possible with the new technology."
Consortium Developing 8K Target 2018 Launch
Supporters of 8K in Japan – once called Ultra High Definition, but now known as Super Hi-Vision – are rushing to get the system tested and working as quickly as possible. Their goal is to have a working system launched into widespread usage by Japanese consumers in 2018. This would allow time for the technology to grow in popularity prior to the first ever 8K coverage of the Olympics in 2020 in Tokyo.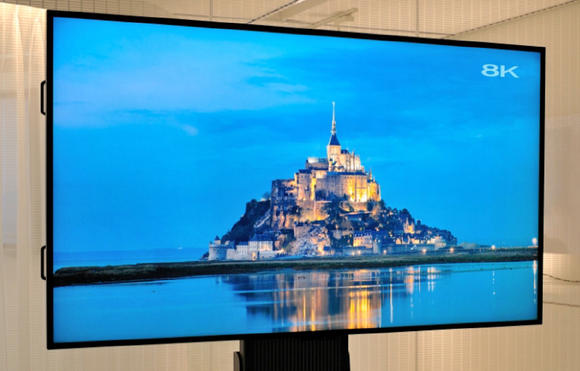 But a report by The Japan News says that, unlike the optimistic view of Japan's public broadcasting corporation, private TV broadcasters are pushing back against the country's move to 8K Super Hi-Vision technology. According to the report, there are huge concerns that the detractors say promoters have failed to address.
Concerns Not Addressed by the Consortium Promoting 8K
First and foremost, the private broadcasters say switching to 8K broadcasting will require a huge investment in all new equipment. And this investment would essentially be a leap of faith, as demand from consumers will be virtually non-existent at launch.
Second, 8K resolution television sets at launch are likely to be very expensive for the consumer as well. This reality leads many of these same unhappy private broadcasters to the conclusion that consumer adoption of the new technology will be slow and take a long time to grow to a reasonable level.
Will Higher Resolution Lead to Higher Adoption?
Strata-gee was one of the first to report that an 8K system was in development all the way back in this report from 2012. While 4K Ultra High Definition television (UHD TV) has four times the resolution of standard high-definition television – 8K Super Hi-Vision has 16 times the resolution of hi-def.
The broadcast tests in Japan include both 4K and 8K resolutions, but none of the tests are viewable by consumers with commercially available televisions. However, NHK has set up viewing stations around the country so that consumers can visit to experience 8K for themselves.
NHK also did some test 8K broadcasting from the Olympics that just wrapped up in Rio de Janeiro at six select viewing stations around Tokyo and Osaka.