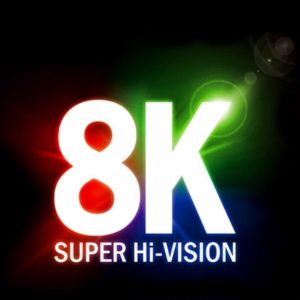 We first told you about 8K, called UHDTV then, way back in this report in 2012. Now known as Super Hi-Vision or UHD-2, 8K is looking more like a reality than ever before. Two of Japan's three largest mobile carriers say they are on track to deliver 8K signal delivery by the 2020 Olympics, scheduled to take place in Tokyo. Both KDDI and NTT Docomo have successfully tested 8K signal delivery systems as part of their preparations for 8K video broadcasting in association with the Olympics.
While the U.S. focuses on 4K, Japan pushes the innovation envelope…
According to the report by the Nikkei out of Tokyo, KDDI has successfully transmitted full 8K video signals over fiber optic cables. The report says that the KDDI system provides the "means to broadcast sporting events captured from multiple perspectives for simultaneous display on compatible televisions."
Most homes in Japan receive their TV signals via fiber optic cable, so this test suggests that pipeline will work well for 8K as well. KDDI worked on the system is conjunction with NHK – Japan's public broadcasting  corporation.
Streaming 8K
Meanwhile, NTT Docomo said it has been successful in "real-time" wireless transmission of video in full 8K resolution. Their systems uses a proprietary technology to deliver 8K streams to smartphones and other devices.
NTT Docomo is working with mobile phone maker Nokia to develop the system which uses emerging 5G, or fifth generation, mobile network technology. Nokia was directly involved in assisting in the recent successful tests conducted by the technology partners.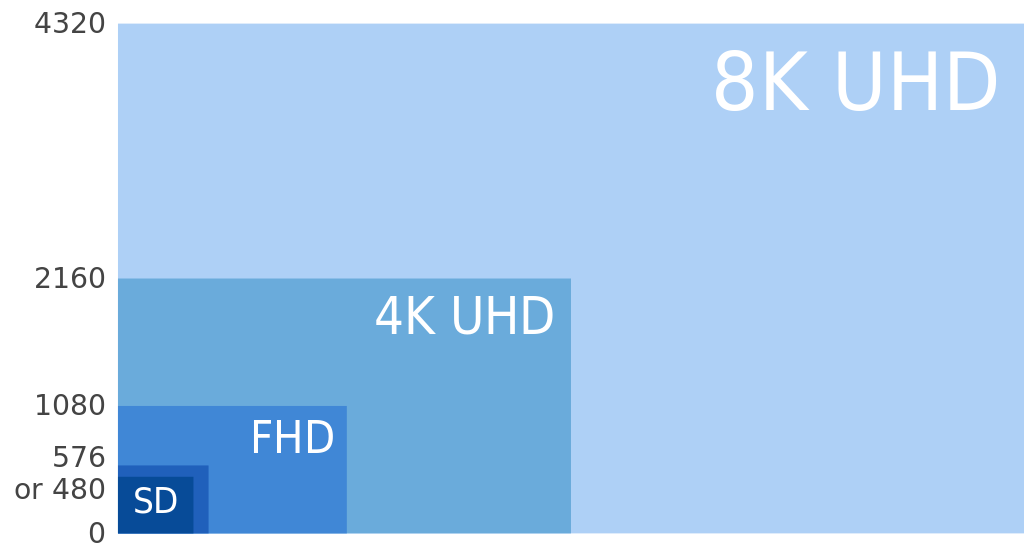 This System in 8K, Needs 5G
In their system, 8K video is stored on a server and transmitted in a compressed format to a base station over normal lines. From these base stations, an 8K signal is transmitted in the form of radio signals to specially developed 5G handsets. Even though an 8K movie contains a huge amount of data, NTT Docomo says that they were able to keep lag to one-ten-thousandth of a second – good enough for real-time delivery of live sporting events.
In the case of the NTT Docomo system, watching live broadcast 8K signals requires a 5G handset on a 5G network…both of which need to be developed and made available to consumers. The system does not work with existing phones and technology. As 2020 rapidly approaches, this factor could be a bit of a stumbling block.
A New Viewing Capability
According to the report, 8K video broadcasts in Japan will expand upon the traditional process of watching TV. Viewers will actually receive multiple views. For example, when watching a broadcast of a baseball game, viewers will be able to see one view of the overall field, along with another shot of a closeup of a player of group of players – both signals in full 8K resolution.
The Japanese government's Ministry of Communication is set to begin official 8K broadcasting trials this year. The goal for the government is to have a system in place by the 2020 Olympics. Some in Japan feel it is already too late, as once a system is approved, it takes years to propagate throughout the consumer market.