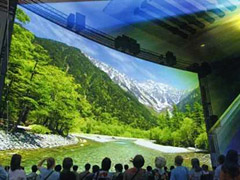 As the industry is on the verge of rolling out the latest HDTV upgrade – 4K resolution – news comes out of Japan that a coalition of Japanese broadcasters and television equipment manufacturers have collaborated to create the next great standard they call Ultra High Definition Television or UHDTV. Another incremental improvement? Oh no…UHDTV leapfrogs 4K…
Have you heard about UHDTV? You're going to want to know about this…
According to a report in today's Nikkei, UHDTV offers resolution 16 times greater than current 1080p HDTV. With 33.2 megapixels, this level of resolution is said to provide crystal sharp images on screens larger than 100-inches. UHDTV also incorporates a 120Hz refresh rate for smoother movement of images.
Developed largely by the NHK Science & Technical Research Laboratory in collaboration with Panasonic Corp., and Sharp Corp. – the coalition is working to make UHDTV a universally adopted global broadcasting standard.
The partners are planning to begin test UHDTV broadcasts in Japan in 2020. The Japanese television industry hopes to enjoy an advantage by developing the next-generation of television broadcasting standards and equipment but it remains to be seen if this is how the situation plays out.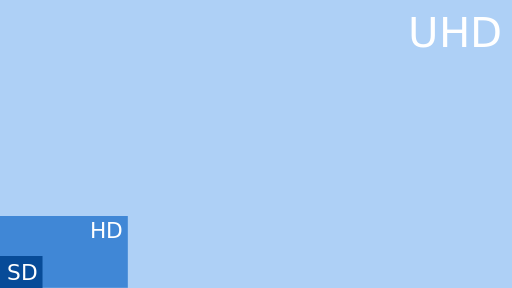 The Japan Broadcast Corp, also known as NHK, has worked with Sharp to develop an 85-inch LCD display compatible with UHDTV. Not only that, but NHK also worked with Panasonic to develop a 145-inch plasma UHDTV display.
According to the report in the Nikkei, JVC, NEC, and Ikegami Tsushinki Co. are also involved in helping to develop the new format standard. The coalition has been working with the International Telecommunication Union – and agency of the United Nations – and it is anticipated that the global standards-setter will settle on UHDTV as a worldwide standard.
The report out of Japan also says that both the United Kingdom and South Korea are expected to adopt the standard for their regions. The coalition is working on gaining the support of the U.S., China, and other major Asian markets to adopt the format.