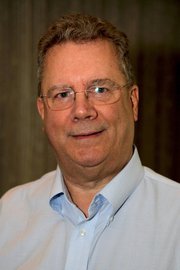 BREAKING NEWS
Multiple industry sources have confirmed that Xantech President Graham Hallett has resigned his position with the company, effective September 1st. Xantech is one of ten Nortek, Inc. brands being consolidated under the new "Core Brands" umbrella company, the formation of which we recently reported.
Since the consolidation of the various Nortek brands began back in 2010, there have been many employees leaving the company – mostly at lower- and mid-level positions. Recently, however, some of the top-level executives of the various Nortek brands have joined the exodus.
List of Nortek's ex-execs continues to grow…
Hallett joins a long list of executives who have left the company over the last several months as Nortek has sought to restructure their many operating divisions such that they can leverage economies of scale to reduce costs and improve profits. As the operating  companies were combined, many redundant positions were eliminated and more and more employees hit the revolving doors of the exit.
It has only been recently, however, that some of the top executives at the operating companies joined those at the exit. Just this year, prominent brand leaders such as SpeakerCraft's Jeremy Burkhardt and Niles Audio's Mike "Sparky" Detmer separated from their often long tenures in leadership positions at Nortek brands. Hallett now joins these brand leaders out the door.
A specialist at specialty…
Graham Hallett joined Xantech as President in 2007. Prior to joining Xantech, Hallett enjoyed a long and fairly illustrious career with key roles at major industry brands. A specialist at specialty, Hallet did stints as president of Harman Kardon, president of McIntosh Labs, and director of Audio ReQuest, among others.
Nortek announced the end of last month that a new company has been formed called "Core Brands" which will take over responsibility for ten brands – including Xantech. Core Brands will be run by Bill Pollock as president, Dave Keller in charge of worldwide sales, Keith Marshall in charge of channel management, and Paul Starkey in charge of marketing. The company has apparently decided that these brands will no longer require individual presidents.
For more information on Nortek, Inc., see: www.nortek-inc.com.