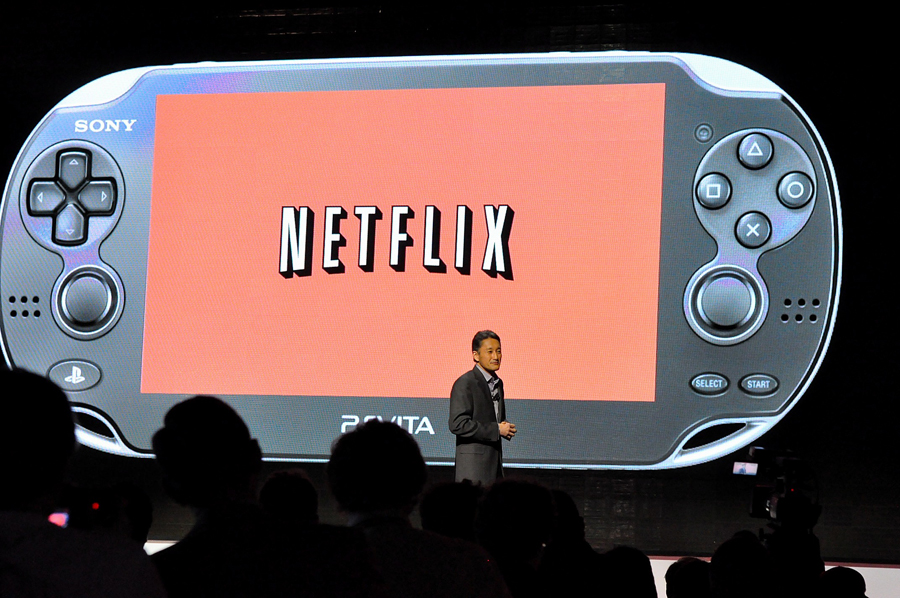 In yet another sign of the decline of a once seemingly invincible technological powerhouse, shares in Sony Corp. in Tokyo closed Monday below ¥1,000 ($12.76) per share – setting a disturbing new record low. The last time the stock was this low was August 1, 1980 – 32 years ago. The press in Japan took notice and newspapers couldn't help but point to the development as a symbol of an industry slump that is changing the world's view of Japan's technological prowess.
Why do analysts think this happened?…
In a report in the Nikkei, the business journal noted that Sony – once the "bluest of blue chips" – had also lost the faith of international investors. Foreign shareholders (shareholders outside Japan) typically owned more than 50% of the outstanding shares of the Sony stock. However, this figure has drifted down to around only 35%, suggesting the company has lost the faith of savvy investors from around the world.
Now at ¥996 (Monday's close), Sony's stock is a far cry from its peak of March 2000 when a share went for ¥16,950. The technological innovator who introduced the world to the portable cassette player, video camera, and the first compact-disc player – was, back then, on top of the world.
Dramatic turn of fortune…
Since that time, the company has seen a dramatic turn of fortune as it has struggled to keep pace with cost-leading competitors such as Korea's Samsung…and with tech innovators such as America's Apple, who have passed it by. Slow to recognize trends such as LCD flat-panel TVs and smartphones, Sony has lost its innovator status – a reality that may have led to its recent change of CEOs from Howard Stinger to Kazuo Harai.
Speaking to the Nikkei, Eiichi Katayama, a Merrill Lynch Japan Securities Co. analyst, suggested that it "might be that product appeal has declined significantly" due to the company dragging its feet in tackling its money-losing TV business…and pushing through structural reforms.
"If I create a global portfolio, I'd choose Apple and Samsung," another investment professional told the Nikkei.
Is Harai the problem?…
Some analysts suggest that investors are passing judgment on Harai's results as CEO. Harai only took over as the company's chief executive in April.Yet in that time, the market value of Sony has declined an amazing 42 percent.
Contributing to this decline is the fact that Sony reported a record loss of ¥457 billion ($5.9 billion) for the fiscal year that ended March 31st –  its fourth straight year of generating losses. To be sure, it endured a challenging year with the earthquake in Japan, the floods in Thailand, and a hacker attack on Sony's network that compromised customer accounts.
Seeking to reassure the investment community…
Seeking to reassure investors, Harai has said that executives have come up with nearly 200 "inspirational" ideas for products and services. The new CEO also announced that Sony would cut 10,000 jobs, sell off a chemical unit, and streamline their TV operations. Finally, he announced a new strategy of focusing the entire organization on three key businesses: cameras, games, and mobile devices.
It would seem, however, that investors are not ascribing a lot of value to the rhetoric from the new CEO so far.
"Investors' concern about Sony's poor earnings seems to be turning into conviction," Takashi Watanabe, an analyst at Goldman Sachs Group told Bloomberg Business News. "Even as Sony makes progress in reforming its TV operation, its plans for games and smartphones look optimistic."
"Sony is in a vicious circle," Hideki Yasuda, an Ace Securities Co. analyst told Bloomberg. "It needs to cut people in order to improve its profitability, but if it does, people with skills will leave the company. Sony's lost its ability to create excellent products."