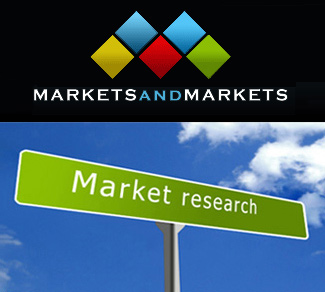 New market research on the smart home market says the global consumer market will grow to be valued at around $58.7 billion by 2020. Market researcher MarketsandMarkets predicts that recent developments in the channel will fuel a 17% compound annual growth rate (CAGR) between 2015 to 2020 leading to the creation of a significant consumer market.
See more on this new research…What 'new developments' are they referring to?…
Before we go much further, it needs to be said that we are generally quite circumspect about forecasts such as this one. Most "market research" firms are not actually expert in the markets they are studying…they are experts at crunching numbers. Our love of data has taught us that statistics can be made, through any specific interpretation, to say whatever you want them to say.
Not only that, but nobody really knows the future. There are too many constantly changing internal/external factors whose movements are unpredictable. Therefore, all forecasts are wrong. But the really good forecasts are less wrong. And more than once, when a forecast turned out to be almost "spot on" we've had those researchers admit to us that they "got lucky."
We use stats every day…
That being said, we do use data and statistics almost daily. Generally speaking, they provide a bit of a guidepost – even if not necessarily completely accurate – that is a better guide than just flying blind. And empirically and objectively generated data is typically a touch more reliable than often emotionally guided guts. (Although guts are an important part of the process of running a business as well.)
The smart home market is a topic of hot debate right now. And at the beginning of any new industry that is fraught with ambiguity – researchers rush in to fill in the gap of knowledge with usually hastily assembled studies and often dubious research reports that they hope to sell you for thousands of dollars.
An impressive number…
This $58.68 billion market size to be achieved by 2020 is an impressive number that is roughly in the middle of a range of studies we've seen conducted on a market that many feel is poised to take off. In the case of the smart home market, we've seen market size estimates ranging from $22.4 billion in 2020 to $115 billion by 2019. That may mean the MarketsandMarkets study will be closer to the truth.
This study is succinctly titled, Smart Homes Market by Product (Energy Management System, Security & Access Control, Entertainment Control, and HVAC Control), Protocol and Technology (Protocol, Cellular Technology, and Communication Technology), Service (Installation, and Customization), and Geography (North America, Europe, APAC, and ROW) – Trend and Forecast to 2020. Whew! That's a mouthful. The full report (which we have NOT reviewed) includes 74 data tables, 86 figures and is 207 pages long.
Everything is…changing…
The smart home market, as this study clearly notes, is changing. And these changes are fueling more interest, greater capabilities, and…growth.
"Even though the concept of smart homes has been in existence for a long time, the market has witnessed a profound growth, mainly, during the last five years," a release about the new study said. "The Smart Homes Market is highly fragmented and expected to get consolidated. The smart homes service providers are beginning to gain traction in the marketplace, and we could see more smart homes technology players entering the market before an inevitable consolidation occurs."
The study notes that new developments are providing a new and more vigorous tailwind driving increased market activity. These new factors include "recent developments…of connectivity" that "enable users to monitor and control them [their systems] when they are on the move."
More mobile…
We are talking about mobile technologies…your smartphone controlling your smart home. But also aligning standards in communication protocols and technologies from Internet Service Providers is factoring into the equation as well.
Initially, the researchers noted, the smart home market was centered around the green home solutions with consumers seeking better ways to control and monitor…and ultimately reduce…their energy utilization. But with new developments, consumers now look to have more control over "security, convenience, and comfort."
Demand for smart homes technology hits realtors…
Even the real estate industry is witnessing this growth in demand from home buyers. In fact, they call it "a massive transformation in the recent past."
And with increased consumer demand comes suppliers rushing in to fill this need. "Smart home device manufacturers are also coming up with innovative wireless technologies across different sectors, which include security control & access control, entertainment control, energy management systems, and HVAC control."
The major players are…
North America is expected to remain the key geographic area for smart home market development. This is due to several factors, such as: the rebound in the home construction market, a high adoption rate, and continuous development of smart home products and services. However, due especially to energy conservation concerns, Asia-Pacific and European markets will also grow substantially.
Major companies included in the report include Siemens AG, Schneider Electric S.A., ABB Ltd., Ingersoll-Rand Plc, Emerson Electric Co., Legrand S.A., Crestron Electronics, Inc, Lutron Electronics, Inc., Control4 Corporation, and more.
To see more on this report, or purchase it for yourself, visit the link here…