Over the last few weeks, a buzz began to swirl around yet another major tech industry trade event, the NAB Show, set to run from October 9-13 in Las Vegas, NV. The buzz was a series of rumors that exhibitors may begin pulling out of the event. Then last week, major exhibitors Sony and Canon did exactly that by withdrawing from NAB Show, both citing the COVID Delta surge in infections and the need to protect their employees' and partners' health and well-being first and foremost.
Quickly taking their cue, the NAB announced today that the event will be canceled as "…the Delta variant has presented unexpected and insurmountable challenges for our global community."
See more on the NAB Show; Implications for InfoComm?
Perhaps one source of the rumor mill surrounding the NAB, was the rapid dismantling of this month's CEDIA Expo in which something like 150-175 major brands pulled out of the event, almost all citing COVID and the need to protect their respective communities as their motivation. Some of those same brands, like Sony for instance, were also scheduled to participate in the NAB Show just a few weeks later.
While Emerald Expositions, the for-profit corporation that owns and operates the CEDIA Expo, decided to go ahead with the event anyway, there has been an increasing list of events canceling or postponing shows. Last week, for example, I mentioned the cancellation of the Rocky Mountain Audio Fest as just one more example.
Sony and Canon Pulled Out of Both the NAB Show and InfoComm
Sony announced its decision on Tuesday, September 7th, saying: "Sony Electronics has been closely monitoring the evolving situation of the COVID-19 Delta variant. With October on the horizon, we've considered the unprecedented circumstances and made the difficult decision that we will not be participating in person at next month's NAB Show or InfoComm. While these events are an important forum to reach our customers and introduce new products, this is a choice we made to ensure we're putting our employees' and our partners' health and well-being first."
Then, just three days later on Friday, Canon announced that they have decided to cancel their participation in the major trade event as well.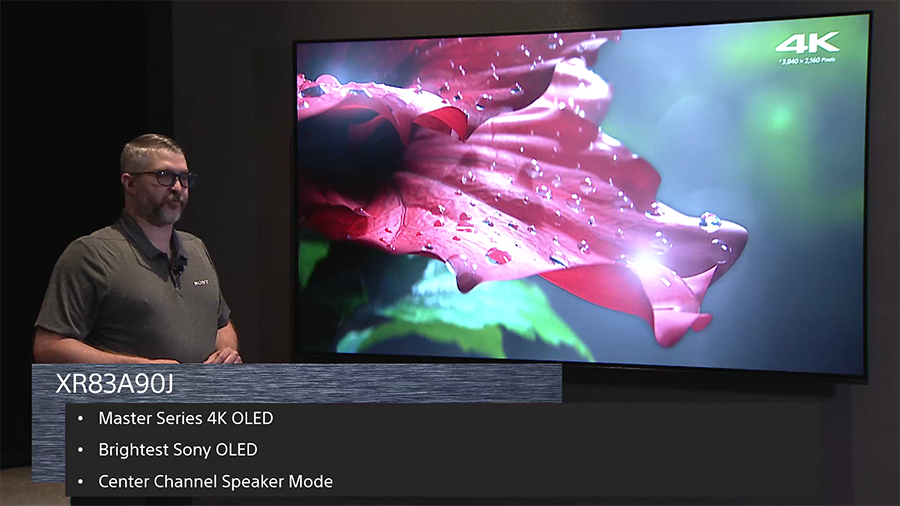 'Health and Safety'…'Is Our Number One Priority'
Canon's announcement said: "The communities that NAB and InfoComm represent are something that we will greatly miss this year, but the health and safety of our team members, customers, and potential show guests is our number one priority."
Both Sony and Canon have additionally announced that they have decided not to attend the upcoming InfoComm event either.
The NAB Show (National Association of Broadcasters) typically has around 600 exhibitors and draws about 91,000 attendees (announced attendance of the 2019 show). According to the NAB: "Each year, thousands of content professionals from all corners of the media, entertainment and technology ecosystem go to NAB Show."
The Full NAB Show Statement
For more than a year we have worked tirelessly to bring our industry together safely in Las Vegas at NAB Show. Unfortunately, the pandemic and surge of the Delta variant has presented unexpected and insurmountable challenges for our global community.

As we have always kept the best interest and safety of the industry as our priority, it has become apparent in the face of these challenges that we can no longer effectively host NAB Show or our co-located events, the Radio Show and Sales and Management Television Exchange, in person.

NAB Show is the premiere destination for the media and entertainment industry and we will not move forward with a show that delivers anything less than the excellence our community has come to expect and deserves from us.

While we are disappointed that we will not be together again in person next month, we look forward to converging at the 2022 NAB Show, April 23-27, 2022, to reignite our passion for our business and focus on a bright future ahead.

Stay tuned for details regaarding virtual options for accessing select 2021 NAB Show content though NAB Amplify."

NAB press release, titled: An Important Message from NAB Show
According to a report by The Hollywood Reporter (THR), three major postproduction companies – Avid, Adobe, and Blackmagic Design – had all pulled out of NAB Show earlier. Avid CEO Jeff Rosica told THR in June that "a rush back to trade shows was 'a bad idea.'" He added, "I think we're being a bit premature as an industry to rush back to trade shows. … I made a decision that we would not go to the big shows this year."

Pressure Begins to Build on AVIXA and InfoComm
As part of our reporting on the companies who pulled out of CEDIA Expo, both HTSA and Digital Projection announced that they will not participate in any live, in-person events for the remainder of 2021.
Pressure begins to build on AVIXA, the trade association behind InfoComm, which is scheduled to run October 23-29 (exhibits open October 27-29) in Orlando, FL. As of now, InfoComm claims to be moving forward. Perhaps in an attempt to avoid the mistake that Emerald made with CEDIA Expo, AVIXA has announced newer, tougher COVID protocols including: all attendees must provide proof of full vaccination or proof of a negative COVID test, and masks are mandated for all – including attendees, exhibitors, vendors, AVIXA staff, "and other individuals at InfoComm."
In the case of Emerald, they only pledged to follow all recommendations from certain local agencies. They also "recommended" masks, but did not mandate them for all. Many perceived Emerald's COVID protocols as weak and not reassuring to all attendees.
Which Path to Take? NAB Show? Or CEDIA Expo?
So will AVIXA follow the example of NAB Show and cancel the event? Or will they choose the go-forward-no-matter-what approach that Emerald took with CEDIA Expo?
Learn more about NAB Show by visiting: nabshow.com/2021/.
See more on InfoComm at: infocommshow.org.