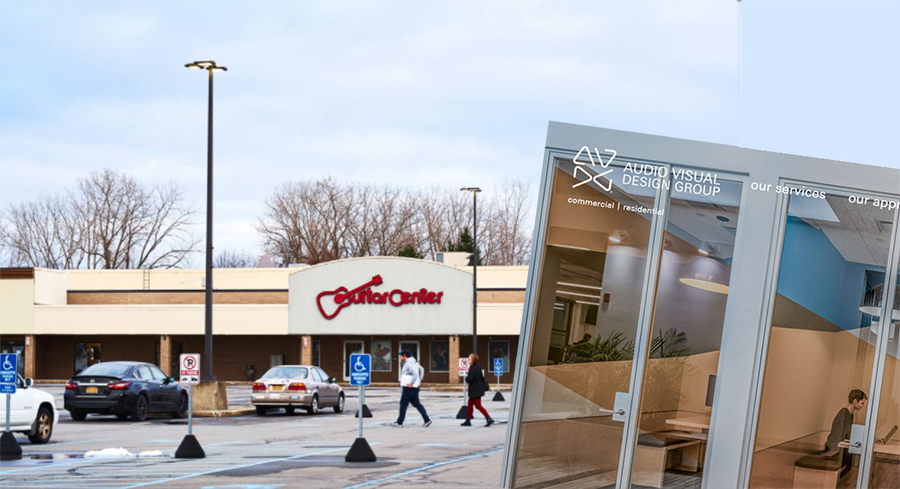 Moody's Investors Service, one of the nation's largest credit rating agencies, announced last week that it has raised the credit rating of Guitar Center, the owner of custom integration company Audio Visual Design Group. Guitar Center has struggled for years, finally falling into bankruptcy – from which it emerged about ten months ago in December 2020.
Read more about Guitar Center & AVDG's elevated rating
So far, Guitar Center's plan of reorganization to emerge from the Chapter 11 bankruptcy it filed in November 2020, and which was accepted by the bankruptcy court judge back in December 2020, appears to be working. The plan – a pre-packaged bankruptcy supported by most of the larger creditors – gave the company a new lease on life and it appears to be working…at least so far.
Moody's says that this ratings upgrade is designed to "reflect Guitar Center's earnings growth and liquidity improvement since the December 2020 bankruptcy emergence." The company, Moody's adds, is moving forward by cutting promotional costs (mostly via fewer promotions) and otherwise improving cost controls – both of which have contributed to driving EBITDA (a measure of profit) to not only higher levels than 2020, but even better than the pre-COVID 2019 levels. The result has been a "greater than previously anticipated deleveraging."
Guitar Center Credit Rating Upgraded
The ratings agency upgraded Guitar Center's CFR (corporate family rating) to B2, up from their previous B3. Moody's also upgraded the rating on the company's senior secured notes to a B3 rating…well up from the previous scary Caa1 rating.
Perhaps most important is the fact that Moody's has determined that the forward-looking outlook for Guitar Center's finances is "stable."
Guitar Center has significantly recovered coming out of the pandemic and is operating with a much lighter debt load following the bankruptcy. Continued strength in consumer spending and a recovery in the instrument rental business should support operating performance, despite broad pressures from rising costs and supply chain bottlenecks."

Raya Sokolyanska, analyst, Moody's Investors Service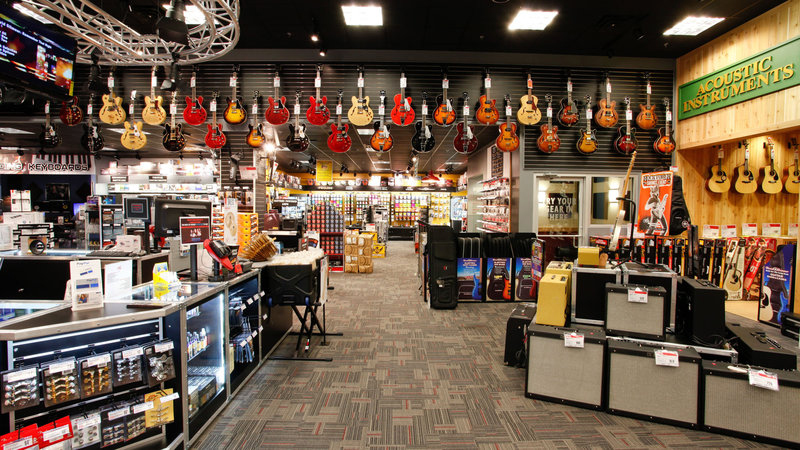 So Is 'B2' a Good Rating?
So just what exactly does this rating change mean? Well a rating of "B" is still below investment grade – or as Moody's puts it in their official ratings guide – "…are considered speculative and are subject to high credit risk."
What the ratings agency is trying to point out is that the company is seeing their financial situation, which just a few months ago was dire, as steadily improving. Within each rating level (i.e. A, B, C with A as the best), Moody's scale has numbered gradations (i.e. 1, 2, 3, with 1 as the best). So for GC to move from a B3 to a B2 is a definite improvement…but an improvement from really bad, to just bad.
Still, I would say this is a meaningful upgrade. Moody's additionally noted that the company's debt/EBITDA ratio has dropped from a scary 4.6x (meaning their debt level is 4.6 times higher than earnings) at the time of their bankruptcy – to a still-too-high but much better 3.2x. But even Moody's would say that Guitar Center is not out of the woods yet. Consider these factors the agency is tracking:
Factors Impacting Guitar Center that Moody's is Watching
Corporate Governance Concerns – Principally Moody's notes a concern over GC's ownership by "equity sponsors" (private equity companies) and "former creditors." The agency notes that this fact adds to the risk "of a debt-financed preferred equity redemption or shareholder distributions." In other words, there is a risk that the PE owners will play the same game that got Guitar Center into this mess in the first place – take big loans to pay off investors and saddle the company with huge debt service costs.
Nature of the Musical Instrument Business #1 – The credit agency notes that the musical instrument sales and rental business is "discretionary" in nature, meaning instruments are not a necessity and can be impacted by changes in the economy depresssing consumer demand.
Nature of the Musical Instrument Business #2 – This product category suffers from "intense competition" Moody's says. Competition comes from many corners including online instrument retailers and "used instrument marketplaces."
Continued progress towards increasing financial liquidity – For GC to really pull themselves up by the bootstraps, they will rely heavily on strong and improving liquidity. Right now, the outlook for liquidity looks good. But if liquidity should weaken for any reason, the "ratings could be downgraded."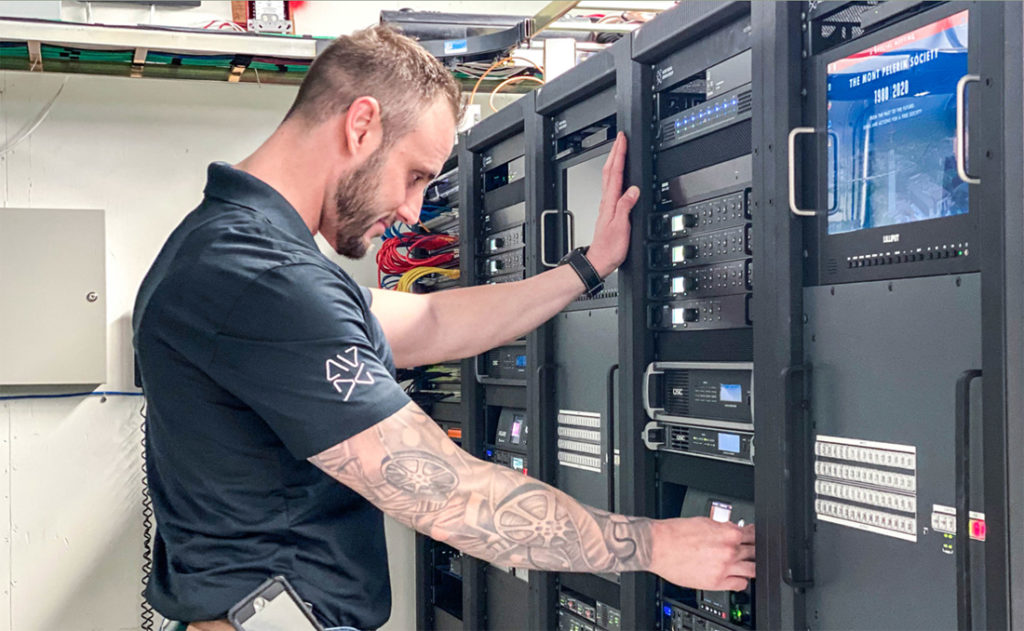 The Nation's Largest Retailer of Musical Instruments
Guitar Center is the nation's largest retailer of musical instruments, operating both physical retail store locations and online sites. The company operates under the brands Guitar Center, Music & Arts, and the Musician's Friend website. According to Moody's analysis, Guitar Centers' revenues totaled $2.4 billion on an LTM (last twelve months) basis.
I started following Guitar Center a few years ago as part of my tracking of Gibson Guitar/Gibson Brands (onetime owner of Onkyo, Teac, and more) who relied heavily on Guitar Center as one of its largest customers (if not the largest). Gibson also ended up going bankrupt, and a significant part of their problems was related to the financial collapse of Guitar Center.
First Followed GC for Gibson Guitar Story; Now AVDG
I continue to follow the company as they are the parent company to prominent custom integration company Audio Visual Design Group – which the financially strapped Guitar Center acquired in 2017, less than three years before filing for bankruptcy protection.
Guitar Center, Inc. is controlled by funds managed by Ares Capital Management, Brigade Capital Management, and The Carlyle Group (post-bankruptcy).
Learn more about Guitar Center by visiting: guitarcenter.com.
See all about Audio Visual Design Group (AVDG) at: avdg.com.