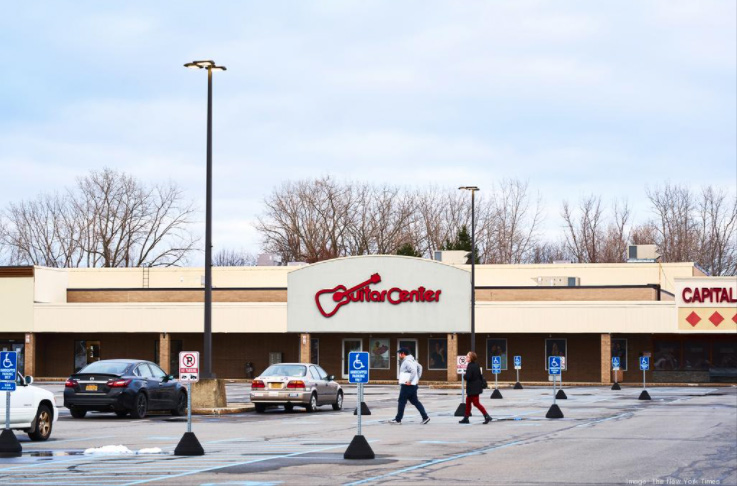 Company to Exit Bankruptcy Soon
The judge hearing the matter of the bankruptcy filing of Guitar Center, Inc., parent company of custom integration company Audio Visual Design Group (AVDG), has accepted the organization's plan to reorganize operations in order to emerge from bankruptcy. With this move by the court, the stage has been set for Guitar Center to exit from bankruptcy proceedings soon, perhaps any day now.
See what the court's action means for Guitar Center & AVDG…
Strata-gee first told you about Guitar Center's bankruptcy filing back in November. As my article noted then, this move by Guitar Center to seek bankruptcy protection from creditors has been widely anticipated for many months – even years – by many of the parties in and around the orbit of the company.
For years now, the company's many problems have been well documented. Most observers say trouble began back 2007 when Bain Capital took the company private in a $2.1 billion transaction. As problems began to build, they also became increasingly visible with many stores left without much inventory or selection, as suppliers of musical instruments stopped shipping them due to unpaid bills.
A Pre-Packaged Bankruptcy
All of this culminated in the bankruptcy filing in November. As my post told you then, this was a "pre-packaged" bankruptcy. Pre-packaged bankruptcies involve the company proactively engaging in negotiations with debt holders and potential investors…both current and new…before they file their action with the bankruptcy court. This tactic dramatically speeds up the process and allows the company to get back in action much more quickly.
Once all – or most – of the main issues have been resolved, the company puts plan together that reduces debt and adjusts ownership levels. In the case of Guitar Center, the company's plan will allow them to have $800 million of debt discharged, receive a fresh $165 million of new equity investment capital, and provides them with another $375 million of debtor-in-possession financing.
Bankruptcy Judge: Plan '…is in the best interest…'
The Guitar Center bankruptcy was filed with the United States Bankruptcy Court for the Eastern District of Virginia, Richmond Division. In a virtual court hearing to discuss the bankruptcy, Judge Kevin Huennekens confirmed the amended Guitar Center reorganization plan, setting the stage for their formal exit from bankruptcy.
Judge Huennekens said the company's plan was "in the best interest of all creditors," as well as other parties, according to a report by the Bloomberg News Service. The judge went on to say that the creditors would be paid in full.
Some Creditors Will NOT Be 'Paid in Full'
But that comment is not entirely accurate. According to a payment plan broken down by type of creditor provided by Guitar Center lawyers, "Other priority claims," "Prepetition ABL [asset based lending] claims," "Superpriority Secured Notes claims," "Other secured claims," and "General unsecured claims," will all be paid at 100% of claim value. However, "Secured notes claims" will be paid at 90% of claim value…and "Unsecured notes claims" [impaired claims] will only be discharged at 0.5% of claim value.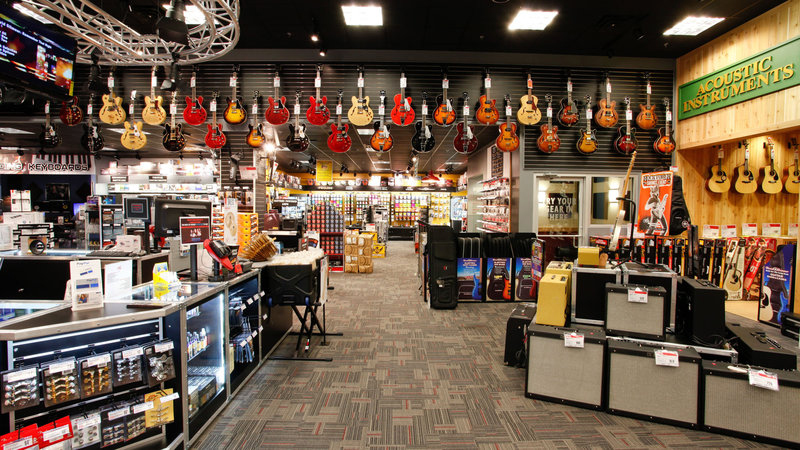 New equity investors include Ares Management, Carlyle Group, and Brigade Capital Management – each of whom will earn the right to place directors on the company's newly reconstituted Board of Directors.
A Double Whammy in Age of COVID – Retail & Music Industry
As I said, Guitar Center has been troubled for several years now, but no doubt the COVID-19 pandemic pushed them over the edge. During the pandemic, retail operations were forced to be closed across the country, hurting their ability to generate revenues. And even though the company does maintain an online ecommerce presence, the music industry was hit hard by the pandemic as well – cutting deeply into purchases from musicians. This double whammy was more than the company could survive.
Of course, now they have a new lease on life, with a better balance sheet and, hopefully, an improving market situation. Of course that all remains to be seen – it's still essentially the same management team at Guitar Center that got them into this mess. Can they mend their ways and find new success?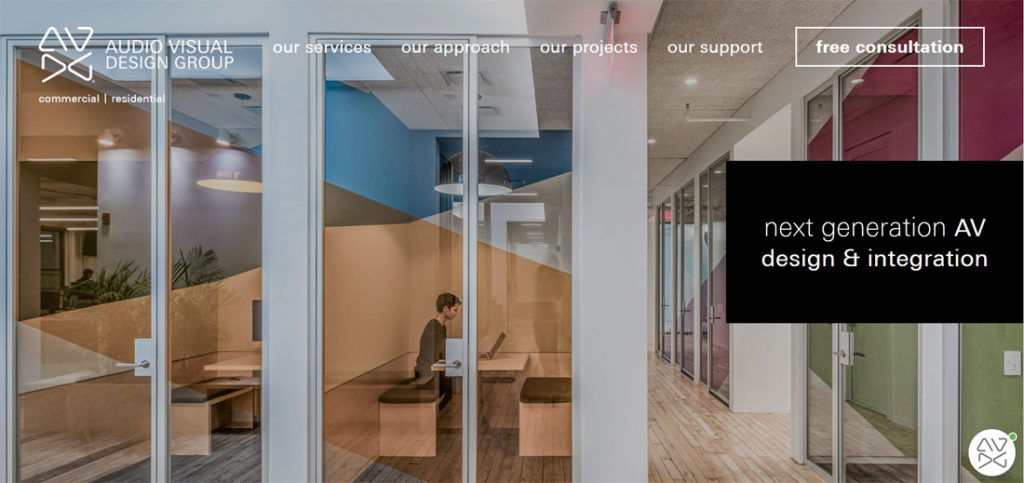 Judge Hopes for a 'Flourish' from Guitar Center
Well, the bankruptcy judge for one, certainly hopes so. According to the Bloomberg report, in a recent court hearing Judge Huennekens said, "I look forward to seeing the debtors flourish, even in this environment."
You can get more of the details on Guitar Center's bankruptcy by seeing my original post on it here…
Learn more about Guitar Center by visiting: guitarcenter.com. And see more details on Guitar Center's AVDG division here: avdg.com.