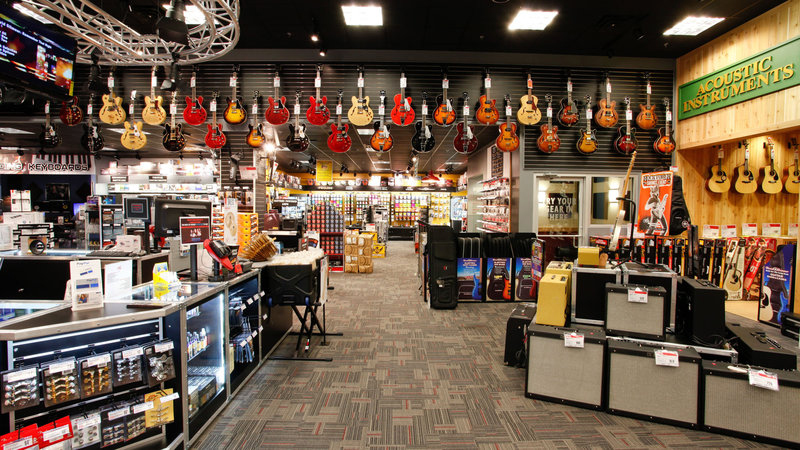 In an unusual Saturday night filing, Guitar Center, Inc., parent company to AV integration company Audio Visual Design Group (AVDG), filed for bankruptcy protection. The move was widely expected by many industry watchers for years, and caps a difficult business history for Guitar Center, starting back in 2007 when they were first acquired by Bain Capital.
See what we know so far about the Guitar Center and AVDG bankruptcy…
What might not be known to many Strata-gee readers is that Guitar Center is the largest retailer of musical instruments in the United States, with 300 locations around the country. Not only do they sell guitars, drums, and P.A. systems, but they also own Music & Arts, a division with its own 200 locations around the country specializing in band and orchestral instruments for sale and rent.
This bankruptcy is what is known as a "pre-packaged" Chapter 11 bankruptcy filing, which means in essence that it has already been pre-negotiated and agreed to by holders of a majority of their outstanding debt. Pre-packaged bankruptcies typically move much faster through the system, as there is less back-and-forth negotiations gumming up the process.
Chapter 11 bankruptcy means that the company seeks the court's approval of a plan to reorganize the company, including shedding some of its outstanding debt – paying creditors less than they are owed – but continuing on as a going concern. The other major form of bankruptcy is Chapter 7, which means that the company and its assets are liquidated with proceeds distributed amongst all creditors with legitimate claims.
Does Pre-Packaged Mean This is a 'Done Deal'?
However, it would be a mistake to presume that just because this is a pre-packaged filing, that means that it is a "done deal" and the court will automatically sign off on it. While it is generally true that these types of cases can often receive a rubber stamp of approval from a judge – there's no guarantee that will be the case. In fact, bankruptcy judges have a lot of latitude in how they handle bankruptcy cases – they are free to pursue whatever course they believe to be in the best interest of all stakeholders.
This is an important and positive step in our process to significantly reduce our debt and enhance our ability to reinvest in our business to support long-term growth. Throughout this process we will continue to serve our customers and deliver on our mission of putting more music in the world. Given the strong level of support from our lenders and creditors, we expect to complete the process before the end of this year."

Ron Japinga, Guitar Center, Inc. CEO in a prepared statement
What the Plan Provides for Guitar Center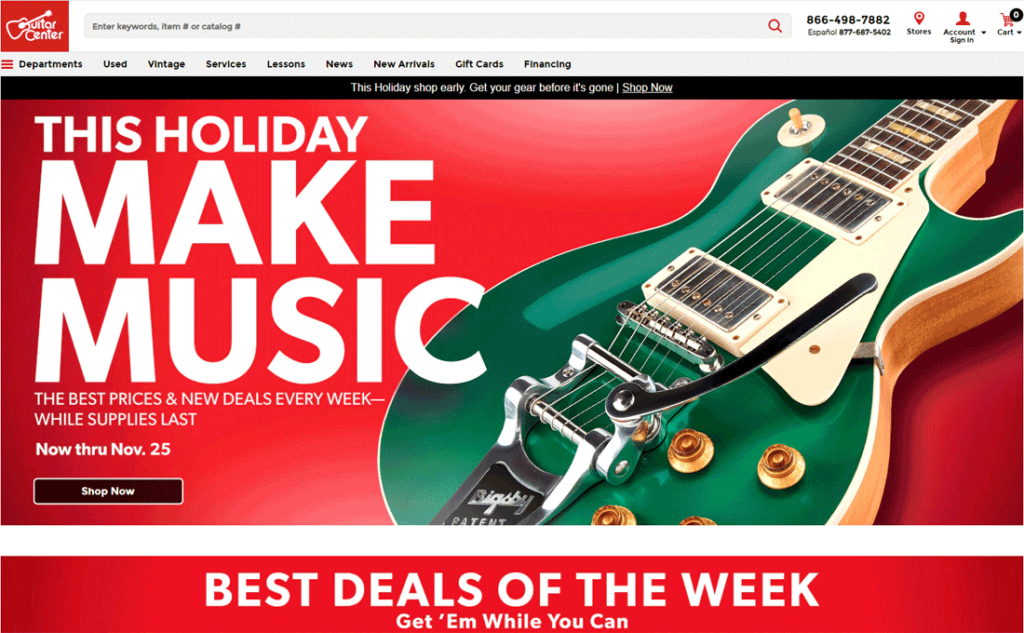 In any event, according to Guitar Center, their pre-negotiated plan provides for the following:
Vendors, suppliers and employees will continue to be "paid in full" in the normal course of business (Note that this statement refers to going-forward, not past debts owed)
All operations will continue uninterrupted
GC will receive up to $165 million in new equity investments to recapitalize the company and reduce debt by almost $800 million
Access to $375 million in DIP (debtor-in-possession) financing
New equity funding is bring provided by another well-known name in the world of private equity – Ares Management Corporation, who is additionally being supported by Brigade Capital Management and The Carlyle Group.
What 'Deleverage the Balance Sheet' Means
By the way, "deleverage" the balance sheet usually means pay off the old debt for pennies on the dollar. I have not had a chance to review their plan in detail, but looking at the figures in the announcement where the company notes it will cut debt by nearly $800 million with a $165 million in capital (equity) infusion – this most likely means creditors have accepted a less-than-full payout on old debt.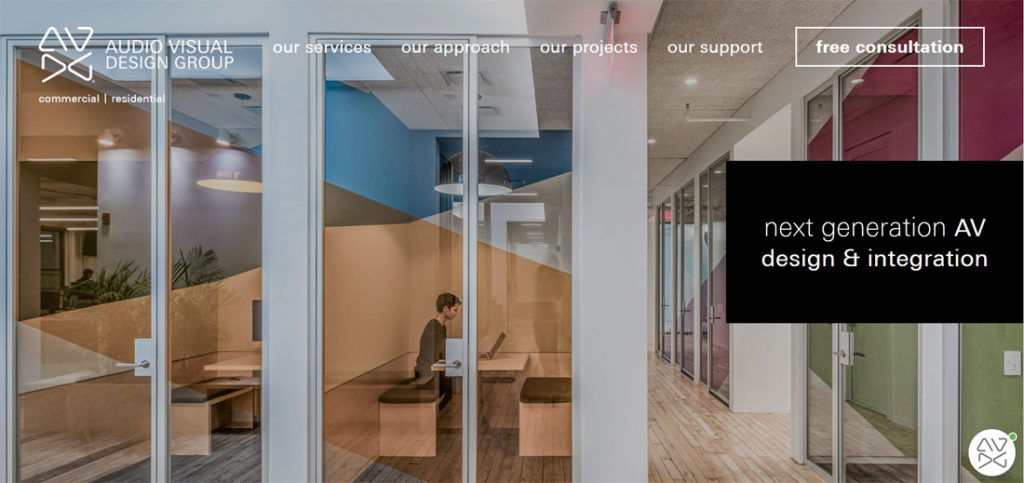 There will be multiple "classes" of creditors and, according to the cover sheet to the filing, this is an action of breathtaking scale. The company notes that it has somewhere between 25,000-50,000 creditors. Guitar Center lists assets of between $1 billion – $10 billion…and liabilities of between $1 billion to $10 billion.
List of Top Unsecured Creditors
The bankruptcy filing lists the company's top 30 unsecured creditors, and the debts are impressive. I've listed the top 10 below to give you a taste of the scale of this bankruptcy.
| | | | |
| --- | --- | --- | --- |
| | Unsecured Creditor | Amt Owed | Comment |
| 1 | Wilmington Savings Fund | $379,306,000 | |
| 2 | Yamaha Music Corp. | $13,098,680 | Also #30 Yamaha Guitar at >$913k |
| 3 | Fender Music Corp. | $10,683,035 | |
| 4 | Ningbo Tonwel Audio Equipment | $6,671,432 | |
| 5 | Bank of New York Mellon Trust Co. | $5,782,000 | |
| 6 | Gibson Guitar Corp | $5,044,945 | |
| 7 | Reliance Musical Ltd | $4,534,067 | |
| 8 | Nektar Technology Inc | $3,745,180 | |
| 9 | Alphatheta Music America | $2,841,982 | |
| 10 | Roland Corp. | $2,655,000 | |
All spots down to #29 are holding unsecured debts of $1 million or more. Other unsecured creditors of note include: #14 Google ($2,065,834), #24 JBL Professional ($1,133,617), and even guitar string maker #23 D'Addario & Co. ($1,329,411. And, beyond Fender & Gibson, other guitar makers (names that I recognize) include #11 CF Martin ($2564,249), #15 Taylor Guitars ($2,023,377), and #27 Schecter Guitar ($1,033,379). I'm sure some of the Asian company names that I don't recognize are probably guitar makers as well.
Just Who is Declaring Bankruptcy?
In addition to Guitar Center, Inc, there are an additional seven separate companies that are also filing bankruptcy. These companies are all Guitar Center affiliated companies:
Guitar Center Holdings, Inc.
Guitar Center Stores, Inc.
GTRC Services, Inc.
GC Business Soluitions, Inc.
Guitar Center Gift Card Company, LLC
Music & Arts Instructor Services, LLC
AVDG, LLC
The company is asking the court to consider this – in essence – one big combined bankruptcy, called "joint administration," which is normally done to reduce confusion and needless additional paperwork and filings. Not mentioned as a separate entity, but a name many are familiar with, is Musician's Friend (www.musiciansfriend.com) – Guitar Center's online retail site. Although I haven't stumbled across the reference to it in this filing, it is likely operated under the Guitar Center Stores company.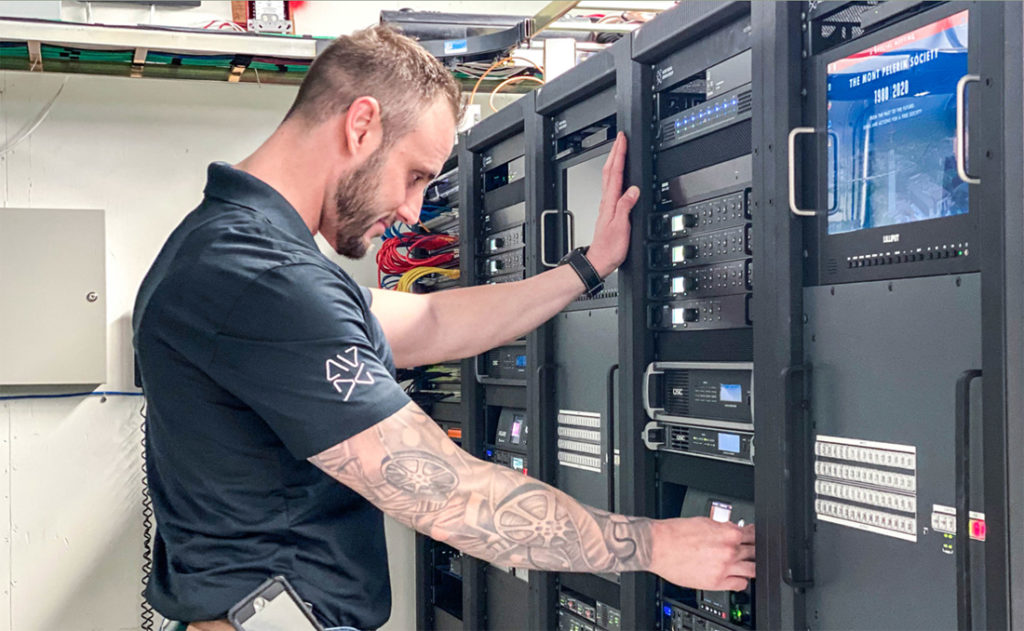 Following Guitar Center (Loosely) for Years
I began keeping an eye on Guitar Center years ago, as their highly reported financial stumbles over the years informed me on the state of the music business, mostly as it pertained to another company I was following much more closely – Gibson Guitar. Guitar Center's recent history has been troubled and there has been a lot of online discussion about their troubles.
Guitar Center was actually founded by Wayne Mitchell back in 1959 as Organ Center, when many consumers purchased organs to bring music into their homes. In the 60's, the British invasion, led by the Beatles, convinced the company to change its business plan and Guitar Center was born.
Informed Observers Say Bain Capital's to Blame
While I can't confirm all of this, what I can tell you is that many seemingly informed observers peg GC's problems as beginning when it was taken private by Bain Capital for $2.1 billion back in 2007. Prior to this, Guitar Center had been a public company and had expanded to national prominence.

Bain Capital is said to have invoked a strategy for which they are famous – or infamous – depending on your perspective. The typical strategy is that Bain invests in a target company (i.e. Guitar Center, for example), conducts some quick fix ups – restructuring finances or smoothing out operational issues. Then that target company, which with the fresh coat of paint and renewed landscaping enhancing its perceived value, borrows money…lots of money…often leaving it bloated with debt.
Loading Them Up with Debt
What happens to the proceeds of all that debt? Typically, it is handed over to Bain Capital for an almost instant return on their investment. Then the target company, which usually is banking on big growth, tries to execute on its business plan. But now weighed down with a high level of debt service can leave a company resource shy and struggling. Like entering a swimming contest with a 50 pound weight around their neck, they can begin to struggle.
To be fair to Bain, this strategy often works. But it also often doesn't and can end up in some spectacular failures and company collapses.
What Happens Now to Guitar Center and AVDG?
I can't say with certainty how this movie ends. Remember that bankruptcy judge? Well, she or he gets a big say in what happens next. While this kind of pre-packaged bankruptcy often flies smoothly through the system – which, as you can see from CEO Japinga's quote, is his expectation…it might not go that way.
The judge has a few options at her/his disposal, including converting the proceedings from the Chapter 11 (reorganization) filing to a Chapter 7 (liquidation) one. Or the judge could disagree with the reorganization plan and insist on the company being auctioned off to new owners. There are other options for the bankruptcy court as well.
Judge Will Likely Consider Those 13,000 Employees
However, the judge is likely to be swayed heavily by the fact that the company has something like 13,000 employees. Courts generally like to keep people employed and businesses operating…a point that this holiday filing tends to emphasize.
Most likely, nothing will happen initially. But then over the near- or mid-term, likely the details will be worked out, the court will sign off on it, and the company will move forward, initially cleansed of old debt and refreshed with new capital.
The Forces That Drove Guitar Center Here are Still in Play
However, many of the forces that have combined to drive the company to this point are still at play. And many of the same management team who oversaw Guitar Center's decline will be charged with turning the situation around.
One thing that haunts me is that this is 2020, and if there's one takeaway from this strange, unprecedented year is that we need to learn to expect the unexpected.
Guitar Center is in court today to discuss their "First Day Motions' with the judge. And so it begins…
Learn all about Guitar Center by visiting: guitarcenter.com, and AVDG at: advg.com.