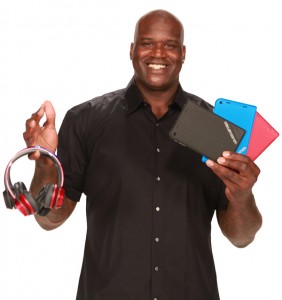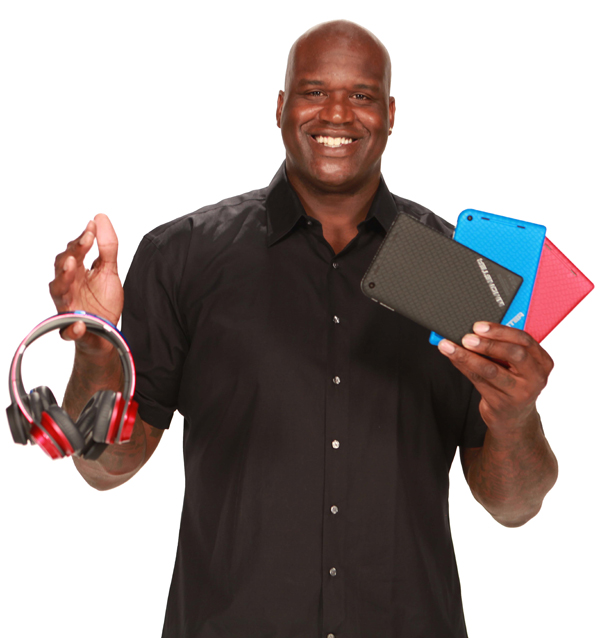 Monster Products Inc. announced today that it has cut a deal with basketball superstar Shaquille O'Neal to endorse and otherwise market select Monster-branded products. The company says that O'Neal will aid in the marketing of Monster products in multiple categories "from personal audio to headphones and beyond."
See more on this new celebrity endorsement deal from Monster below…
Although celebrity endorsement marketing has a long history in the consumer electronics business, Monster caught lightening-in-a-bottle a few years back when they cut a deal with Dr. Dre and his partner Jimmy Iovine to market Beats headphones – and in so doing practically invented the premium headphone market. Perhaps a prototype of the power of celebrity endorsements, no one else has come close to the level of results that Monster enjoyed as part of that relationship, which ended at the end of 2012.
With Shaquille O'Neal, Monster takes a fresh approach – tapping into the power of sports star celebrity. O'Neal, the company noted in their announcement, has won four world championships, three NBA Finals MVP awards and played in 15 All-Star games.
A different kind of connection…
Unlike Dr. Dre, there is no sound or music connection. But sports stars also can have a huge fan base and are certainly icons that can inspire trends in fashion…and, Monster hopes, in accessories and electronics products as well.
"I am excited that we are collaborating with Shaq to market Monster's products," said Noel Lee, CEO of Monster who refers to himself as the "Head Monster," in a prepared statement. "His bigger than life personality, coupled with his keen marketing experience and sense is a great fit for the Monster brand."
Repositioning the brand?…
O'Neal's first endorsement is scheduled to be for Monster's M7™ tablet which sells for $149 and is available exclusively through Walmart.com. Perhaps the Shaq endorsement will help clarify what for many was a confusing announcement from Monster. Offering a cheap tablet and partnering with  Wal-Mart (their website division at least) is not exactly the brand positioning for which the company is typically known.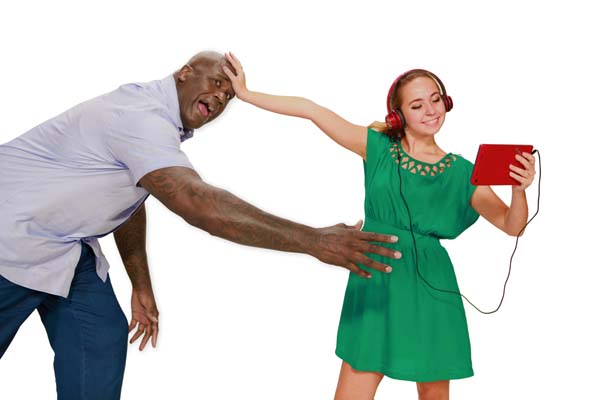 O'Neal will also endorse the Monster Powercard – an accessory rechargeable smartphone backup battery.  The Powercard is – according to the company – the world's thinnest backup battery – with a form factor as small as a credit card. Available in either silver, black, or red – the Powercard sells for $49.95 and is available at Verizon stores.
"Nobody does studio quality sound better than Monster," Shaquille O'Neal said in the same prepared statement. "They absolutely revolutionized the headphone market. I'm excited to partner with them as they enter the tablet and rechargeable battery space."
Time will tell…
Only time will tell if this Shaq attack will have the same degree of traction the company experienced with Dr. Dre. But let's hope its works out better than their last sports celebrity endorsement deal: Lance Armstrong's Livestrong Foundation.
Learn more about the Monster lineup at: www.monsterproducts.com.