BREAKING NEWS
In a result likely to be viewed by many as anti-climatic, U.S. District Judge James V. Selna has declared a mistrial in the matter of the $1.8 billion trade secret lawsuit between Masimo Corp. et al vs. Apple Inc. et. al. And while I am sure that both sides are disappointed that they failed to prevail, both can take away some positive elements from this null decision that will most likely inform their approach in a new trial.
See more on Masimo v. Apple
In a report from Reuters, a Masimo spokesperson told them that "…the company was 'disappointed that the jury was unable to reach a verdict' but intends to retry the case." So there you have it, there will most likely be a round two trial between Masimo and Apple.
I say most likely, because according to the report by Reuters, "Apple said in a statement that it 'deeply respects intellectual property and innovation and does not take or use confidential information from other companies,' and will ask the court to dismiss remaining claims in the case." So Apple will try to ask the judge to simply dispose of the matter now, rather than at a new trial. However, since the court has already rejected Apple's attempts to dismiss all claims (after agreeing with Apple to reject half of them), I doubt Judge Selna has changed his mind.
Deadlocked in Favor of the Defense
In a separate report by legal reporter Meghann Cuniff, the jury notified the judge that "they were deadlocked in favor of a defense verdict." So the jury leaned hard towards Apple's arguments…good news for the company. They can take comfort that their approach to the case swayed six of the seven jurors on the jury. [Sharp-eyed readers may recall that I had reported there would be eight jurors – but last week, one juror was excused by Judge Selna for financial hardship.]
At the same time, a hung jury means that Masimo's arguments took hold with at least one member of the jury as well. Honestly, as I watched this trial unfold, I feel like Masimo just dodged a bullet. They were lucky to not have lost this case. Frankly, Apple's attorneys did an excellent job putting on a robust, clever, well-oiled, and forceful defense.
Masimo May Have Been Over-Confident; USITC Declares Apple Infringed Masimo Patents
Again, this is just my opinion, but I think that Masimo came into this trial a little over-confident in their chances of success. Why? Because heading into this trial they were coming off three impressive wins, two directly against Apple and another indirect win on many of these same issues. It looked like these cases totally validated the Masimo story.
First, Masimo won a favorable interim ruling from an administrative law judge at the U.S. International Trade Commission, who found that Apple has infringed on two of Masimo's patents – a finding that came in the wake of fierce opposition from Apple. How big is this ruling? The USITC is considering banning the importation and sale of Apple Watches in the United States. I'd say that's pretty big.
A Separate Trade Secrets Suit Against Dr. Lamego and True Wearables
The second big win for the company – although an indirect win – was a lawsuit they filed against a company called True Wearables and its founder Dr. Marcelo Lamego. You may recall that name. Dr. Lamego is the former CTO of Masimo who left the company and went to work for Apple on their Watch project, around the time of the discussions with Masimo of a potential partnership on a blood oxygen sensor for the Watch.
It turns out that Lamego only ended up working at Apple for around six months, and then left the company to start True Wearables – another company whose products involved monitoring and measuring blood oxygen levels. Masimo alleged that Dr. Lamego stole their trade secrets and used them in True Wearables products for his own gain.

Judge Found Dr. Lamego Stole Masimo Trade Secrets
Masimo won that lawsuit, as the judge in that trial found that Dr. Lamego had in fact misappropriated Masimo trade secrets and improperly used them in True Wearables products for his own gain. The judge ordered True Wearables to cease making and selling their products using Masimo's technologies, effectively putting them out of business.
This case centered around issues that are the same or similar to issues in the case with Apple. Oh, and incidentally, the judge in the True Wearables case who made that ruling was U.S. District Judge James V. Selna. That's right, that is the same judge that is presiding over this case against Apple.
Masimo Beats Apple in Separate Patent Action at PTAB
Finally, just this past February, Masimo prevailed in a case that had been brought against them by Apple with the Patent Trial and Appeal Board (PTAB). Apple challenged two of Masimo's patents, seeking to have the PTAB review these patents in a full trial-like process. Apple's goal was to have PTAB nullify these patents, saying they were "obvious."
Unfortunately for Apple, PTAB sided with Masimo and dismissed Apple's action on these patents.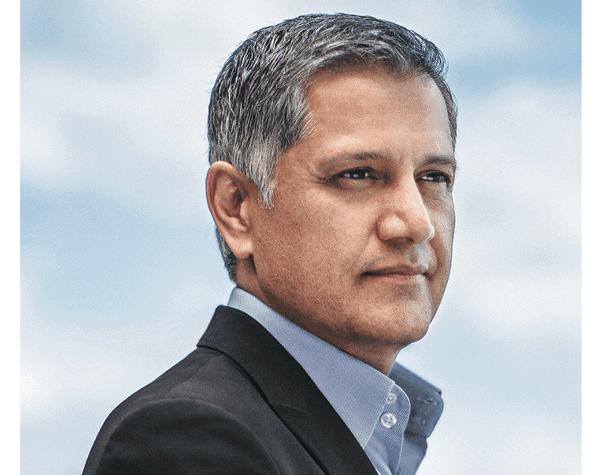 Heading to a Do-Over
In any event, this pattern of success may have given Masimo a little too much confidence. In testimony, Apple executives seemed well-prepared, both in their direct questioning, but also in their cross-examination by Masimo attorneys. However, Masimo executives seemed less well-prepared, at times flubbing simple questions that, while not necessarily knee-capping their case, made them look bad to the jury.
So now that the matter is likely heading to a "do-over." I suspect Masimo will more rigorously prepare their witnesses this time around. They now know Apple's defense strategy and have more of an idea of how to fine-tune their presentation as a result. Of course, the same can be said for Apple.
The Combatants Begin Circling Each Other Again
So like a couple of sumo wrestlers, the two combatants begin circling each other again looking for an opportunity to engage and take the other down.
Learn more about Masimo by visiting masimo.com.
See all that Apple has to offer at apple.com.