Masimo (NASDAQ: MASI), a medical products manufacturer who also owns audio products maker Sound United, said this week that a U.S. International Trade Commission (USITC) Administrative Law Judge in Washington D.C. has ruled that Apple, Inc. (NASDAQ: AAPL) has violated Section 337 of the Tariff Act of 1930 by importing and selling models of their Apple Watch that incorporate light-based pulse oximetry technology that infringes on two of Masimo's patents. Apple first introduced its pulse oximeter sensor in their Apple Watch Series 6 in 2020 and continues to incorporate it into models up to the current series.
See more on the Masimo patent win over Apple
It's a big win for Masimo, which has accused Apple of misappropriating its patented technologies and incorporating them into its Apple Watch without permission or payment after partnership negotiations broke down between the companies back in the twenty-teens. I told you this story in a post on another big win for Masimo over True Wearables, a company formed by ex-Masimo employees that introduced products that infringed on Masimo patents. Those employees had also gone to work for Apple.
With this new ruling by the USITC Administrative Law Judge against Apple, the commission will now determine whether to institute a ban on the importation of Apple Watches or order some other remedy. They will make this determination sometime within the next fourteen days.
USITC Considers a Ban on Apple Watches
If the ITC decides to institute a ban on the importation and sales of Apple Watches in the U.S., that decision would be subject to a 60-day review by President Joe Biden. If the President allows the ban to go into effect, Apple would have an opportunity to appeal such a ruling, but the USITC – who is seen as really expert in these types of matters – usually finds their rulings upheld.
We are happy that the ALJ recognized Apple's infringement of Masimo's pulse oximetry technology and took this critical first step toward accountabillity. Today's decision should help restore fairness in the market. Apple has similarly infringed on other companies' technologies, and we believe today's ruling exposes Apple as a company that takes other companies' innovations and repackages them.

Joe Kiani, Masimo Chief Executive Officer
Judge's Decision Will Likely Lead to Royalty Negotiations
Most likely, Apple will not allow the situation to get to that point. They will almost certainly negotiate a royalty agreement with Masimo. Given the incredible sales success of Apple Watches, such an agreement could end up being quite lucrative for Masimo. Apple expects to sell around 59 million watches in 2023.
Investors Business Daily Digital (IBD Digital) reported that Mike Matson, an analyst with Needham, said in a note to investors that he estimates that a royalty of just $1-$2 per unit could add as much as $60 million – $120 million to Masimo's annual revenues, and between $0.82 – $1.64 to its annual earnings-per-share. Matson added that such a royalty agreement could boost Masimo stock values by an additional $25-$50 per share.
As you might suspect, Matson has a "buy" rating on Masimo stock.
More to Come from Masimo, a Federal Suit Filed Against Apple on 10 More Patents
This action with the USITC was originally filed by Masimo in June 2021. But Masimo is not done yet with Apple. In addition to this action filed with the USITC, it has separately sued Apple in the Federal Court system on an additional 10 patents it says the tech behemoth has infringed upon.
It's worth noting that Masimo has some skills when it comes to defending its patents. In the past, it has successfully defended its patent portfolio against huge companies, such as Medtronic (a major player in the health technology field) and Philips. Of course, patent litigation takes years to resolve and is a huge drain on both a company's financial and management resources. But when you win, it can be quite lucrative.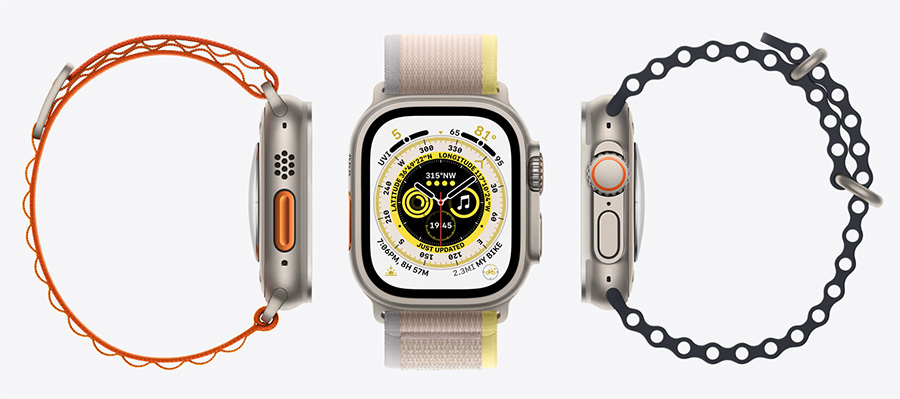 Apple Says Masimo Trying to Take Advantage of Its Innovations
In a statement sent in response to IBD Digital's inquiries, Apple said the following…
At Apple, our teams work tirelessly to create products and services that empower users with industry-leading health, wellness and safety features. Masimo is attempting to take advantage of these many innovations by introducing a device that copies Apple Watch and infringes on our intellectual property, while also trying to eliminate competition from the market.

Apple prepared statement to IBD Digital
I'd be remiss if I didn't note that there is one other possible, if unlikely, outcome to this matter. In another major patent action to take place in our industry – Sonos vs. Google – Sonos also prevailed with the USITC and won a ban on Google products infringing on the Sonos patents at issue. In that case, Google took the unusual decision not to negotiate a royalty agreement.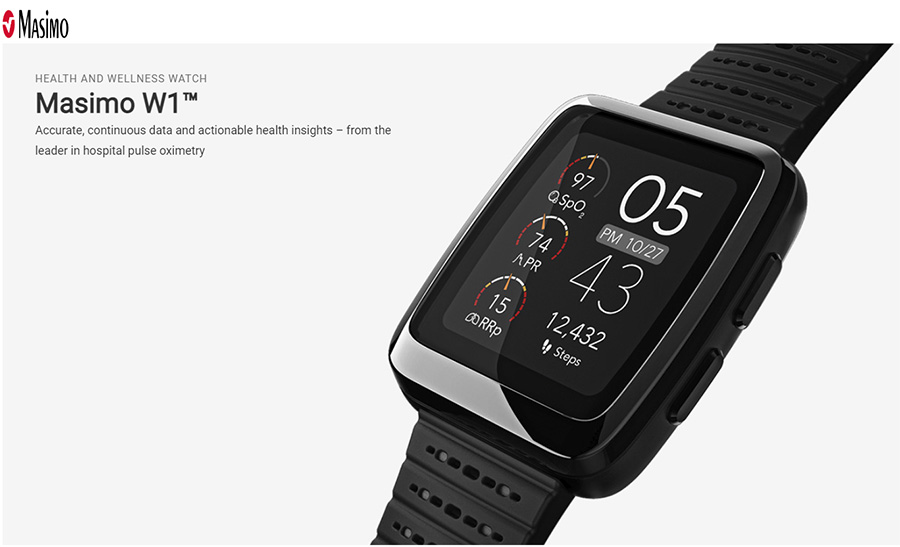 An Unlikely Outcome – Apple Copying Google's Approach with Sonos
Instead, in a remarkable action that I and many others didn't see coming, Google chose to implement a firmware update that when downloaded into new and existing Google models would disable the features that relied upon the Sonos patents. This brought those products in compliance with the USITC findings…and did so with no additional monetary cost to Google. But some industry observers said it did so at great risk to its relationship with customers, who suddenly had features disappear when their product was updated with new firmware.
It seems that Google really did not want to pay Sonos a royalty, so they apparently chose to potentially risk their relationship with customers instead. I do not see Apple making a similar decision. But…who knows?
Learn more about Masimo by visiting masimo.com.