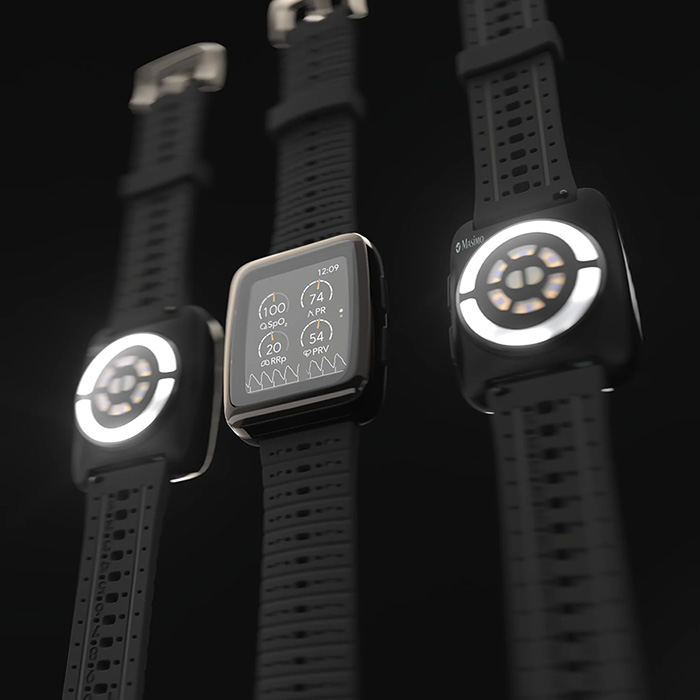 Masimo Corp. (NASDAQ: MASI), a medical products company that also owns audio maker Sound United, notches yet another victory in its continuing conflict with Apple, Inc. (NASDAQ: AAPL) – this time in the form of a favorable ruling from the Patent Trial and Appeal Board (PTAB), which dismissed Apple's challenges to two Masimo patents on proprietary technology to test blood oxygenation levels. As a result, things are heating up and getting a little more serious for Apple, which Masimo accuses of infringing on its patents to add a health-related feature to their popular Apple Watch products, with no compensation or licensing arrangement with Masimo.
Learn all about Apple losing this round, favoring Masimo
Just a little over two weeks ago, I told you about Masimo scoring a significant win against Apple with the U.S. International Trade Commission (USITC), which ruled in its favor by finding that Apple had in fact imported goods, the Apple Watch, that infringed on two Masimo patents. With this finding, the commission is now deciding on the appropriate penalty for this violation, which could result in Apple being banned from importing Apple Watches that infringe on Masimo's pulse oximetry technology which measures blood oxygen levels.
The commission could issue its ruling at any time and Masimo awaits that judgment. In the meantime, Masimo also filed a lawsuit in the Federal Court system in Central California, alleging patent infringement by Apple. That case is pending and continuing to progress.
Apple Challenges Masimo Patents as Invalid
At issue in this latest report is an action taken by Apple against Masimo. At around the time that Masimo began filing its complaints against Apple, it went to the United States Patent and Trademark Office's Patent Trial and Appeal Board to petition the Board for what's known as an inter partes review. Apple is challenging Masimo's patents and the thirty or so claims the company has made based on each of the patents they say Apple infringed.
Apple is asking PTAB for an inter partes review, which is essentially a trial proceeding conducted by the board to review the patentability of one or more claims associated with a patent. This challenge can only be brought under certain grounds, generally connected with what's known as "prior art" associated with other existing patents and/or other expert testimony. With this petition, what Apple was hoping to have happen is for the board to determine and declare Masimo's patents invalid.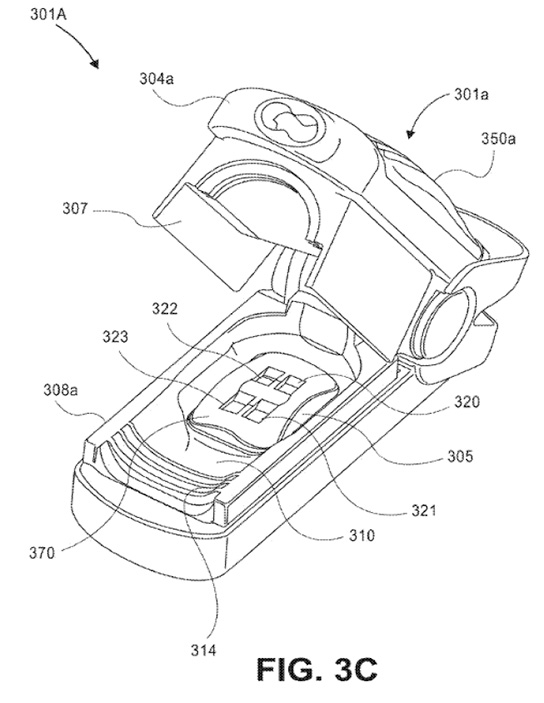 Buying Time, if Not a Win
Once such a petition is filed, the patent holder is given the opportunity to provide a preliminary response to the petition and the issues it raises. It is then up to the board to determine whether such a trial is indicated.
It is important to note that the inter partes review process can take up to a year or more to fully play out. And while no conclusion is guaranteed, the process usually results in the courts staying (putting on hold) any patent litigation in front of it until it hears from the PTAB on the legitimacy of the original patents. So certainly if Apple were to prevail with the inter partes review they would see the court challenges disappear. And if they lose the review, the court cases would restart, but at the very least they bought themselves a year or so of time.
Apple: Masimo's Patents are 'Obvious'…Masimo: Yeah, I Don't Think So
Apple challenged 30 claims each on two separate patents – U.S. Patent No. 10,912,501 B1 (the '501 patent) and U.S. Patent No. 10,912,502 B1 (the '502 patent). They also filed two sets of claims, based on different grounds, for each of these patents for a total of four separate actions. Apple also offered a declaration from an expert witness, Dr. Thomas W. Kenny.
Mostly, Apple claimed that Masimo's patents "are rendered obvious" based on other existing patents. In each of the two separate actions, Apple used a different set of other existing patents to try to make its claim. By saying Masimo's patents were obvious, Apple means they were not unique or particularly inventive and therefore should not have been granted a patent. If the PTAB were to grant an inter partes review and come to this conclusion agreeing with Apple, the Masimo patents could be nullified.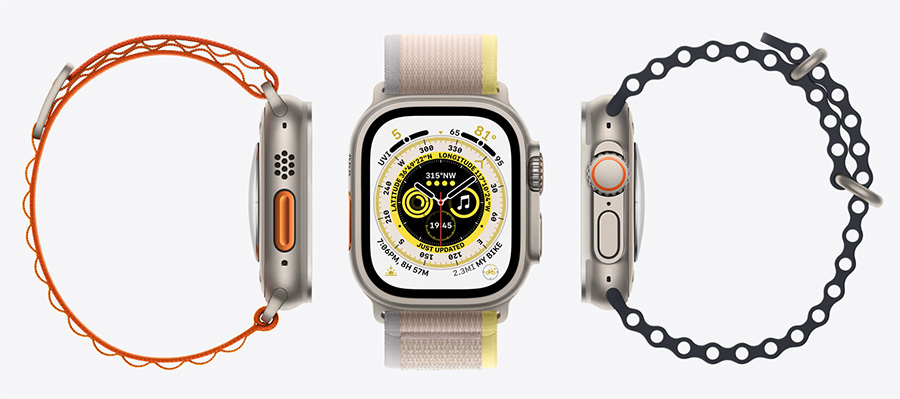 With 120 Swings, Apple Only has to Connect Once
For Apple to prevail and win a decision from PTAB to proceed with an inter partes review/trial, they have to show a reasonable likelihood of prevailing on at least one of the 30 claims by Masimo connected to each of its patents. That means Apple has 120 chances (30 claims per each of two patents, each patent challenged twice) to convince the judges its claim is valid.
Once submitted, the petitions and preliminary responses were reviewed by two groups of administrative patent judges, in this case:
'501 Patent – Josiah C. Cocks, Neil T. Powell, and James A. Tartal, Administrative Patent Judges.
'502 Patent – Josiah C. Cocks, Neil T. Powell, and Robert A. Pollock, Administrative Patent Judges.
Whose Argument was More Persuasive to the Patent Judges?
So what did the judges find? Which side did they feel had the better argument? Well, I guess my headline to this post pretty much gives it away. After carefully reviewing the patents at issue, the allegations made by Apple as to why they are obvious, and the preliminary responses from Masimo as to why they are unique, the judges made their decision.
After consideration of the record before us, we find questionable Petitioner's [Apple's] and Dr. Kenny's assessment and reasoning as to what a skilled artisan would have understood from the teachings of […other patents referenced…] as proposed by Petitioner here. We find persuasive Patent Owner's [Masimo's] arguments that Petitioner's and Dr. Kenny's assessments are grounded in hindsight rather than based on due consideration of the teachings of the pertinent prior art.

United States Patent and Trademark Office, Before the Patent and Trial Appeal Board: APPLE INC., Petitioner vs. MASIMO CORPORATION, Patent Owner
Apple's Challenge of Masimo's Patents is Dismissed
With that, the Patent and Trial Appeal Board summarily dismissed all actions taken by Apple against the Masimo patents.
We Have Arrived at Act III of a Multi-Act Play
So let's sum up where we are at in this dispute between Masimo vs. Apple – a veritable David vs. Goliath situation. At this point, we've reached Act III of what is likely to be a long, multi-act play. In Act I, Masimo won a favorable court ruling, where the judge found that a former Masimo employee stole its trade secrets that were then used in his new company in contravention of his contractual obligations. That employee first left the company to go to work for Apple, who not long after that launched pulse oximetry capability into Apple Watch. So that ruling has major implications for Apple. This was a meaningful win for Masimo.
In Act II, as I told you about just last month, Masimo filed a claim with the U.S. International Trade Commission claiming Apple was importing products – the Apple Watch – that infringed on their proprietary and patented technology. Masimo won a favorable ruling here and the USITC will be announcing the penalty for Apple soon – perhaps banning the import of Apple Watch.
And now of course we have Act III. In this case, Masimo was defending their patents against a pretty significant challenge from Apple's crack IP legal specialists. Yet once again, as I showed above, Masimo has prevailed.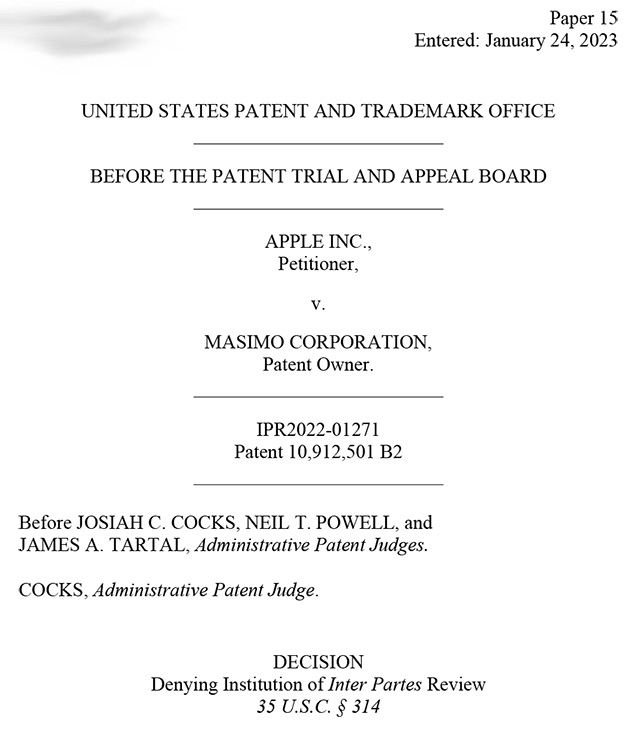 Likely a Long Road Ahead…Or Not!
I should mention that Masimo's patent infringement claims against Apple in its Federal court case are not just centered on these two patents, which have now been fortified by this PTAB decision, but include several other patents as well. Theoretically, Apple could try to challenge one or more of these other Masimo patents before the PTAB as well. However, the '501 and '502 patents are at the heart of Masimo's pulse oximetry invention and so getting any other patents nullified – even if they were successful – would not be dispositive of the overall dispute.
WARNING – patent infringement actions like this can go on for years…typically three years or more…so we may have a long way to go before this matter is concluded. However, having said that, when you consider that – so far at least – Masimo has won when they are on offense (Act I and Act II)…and they have won when they are on defense (Act III), I am seeing a narrowing path for any kind of Apple victory.
A Licensing Agreement is Looking More Likely
The likelihood of some kind of licensing agreement being negotiated between the two parties just keeps rising with every new Masimo win.
Learn more about Apple by visiting apple.com.
See all that Masimo has to offer at masimo.com.