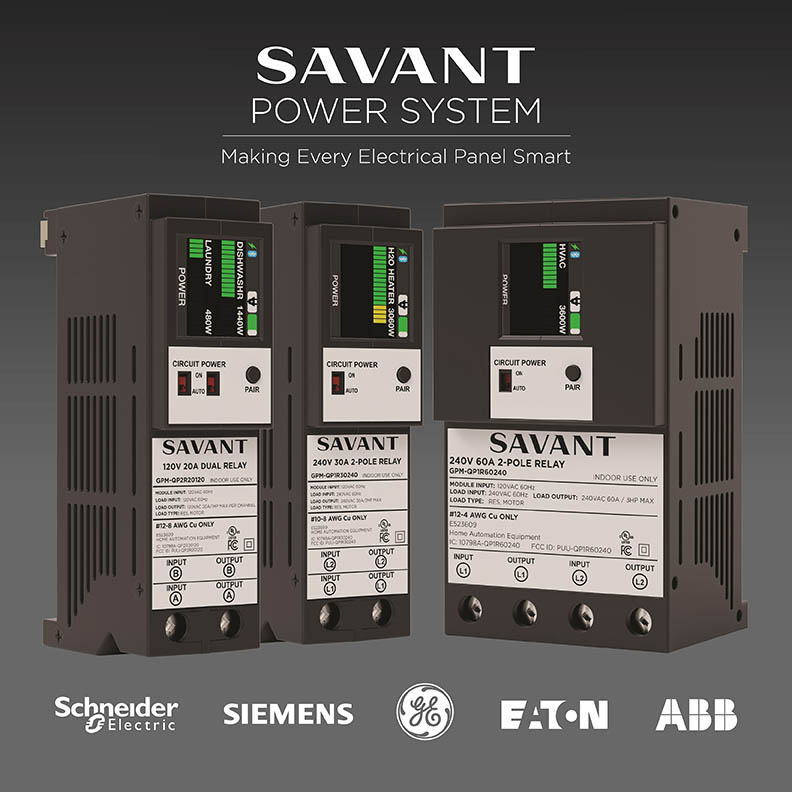 Company's Power Division Expands National Distribution
You may have seen the recent announcement from Savant that they have broadened the distribution of their new energy management solutions to a pair of new, strategically significant distribution partners. You may have ignored this news, perhaps not recognizing the distributors who are both better known in the electrical/renewable contracting communities.
But if you are an integrator who specifies Savant products in your proposals, you should be really paying attention to what this company is doing with its powerful (pun intended) energy management strategy. It's big!
What I would do if I were an integrator selling Savant products…
Many, many years ago I worked at an audio specialty dealer in a college town. We generally offered mid- to high-end brands in a good-sized shop with multiple product display areas. Each employee working in sales was assigned an area of the store in which during slow periods of the day, or prior to starting their sales shift, they were responsible for keeping that area clean and organized with all displays operating properly.
A Ghost in the Machine
One day, I was checking all of my displays and something really weird was going on. Almost every receiver, preamplifier, tuner, and amplifier was acting strangely – like they were possessed or something. You'd push certain feature buttons and nothing would happen! Other times, you'd push a button for one purpose – say to engage a second pair of speakers – and instead of connecting to the speakers…the input would switch to the tuner input!
What the heck?!?!
Well, the ghost in the machine, it turns out, was that unbeknownst to us, we were operating during a "brown out." Our power had dropped from 115v to like 85v, which is why all our gear was acting strangely. Needless to say, company management impressed upon the power company how important it was for them to upgrade the service! Hard to sell products that are not working correctly!
Power is Important Generally; In Smart Homes, It's Mission Critical
When you are in the technology business, having the proper power supply is important. But when you are in the smart home business, a stable supply of power is mission critical. Most manufacturers know this…most homeowners don't fully appreciate it.
But I'm not sure anyone appreciates the need for rock-solid power more than Savant and their Savant Power System division. Long-time Strata-gee readers know I've been following Savant's journey from the moment they formed a partnership with Racepoint Energy, a separate energy company which they ultimately acquired.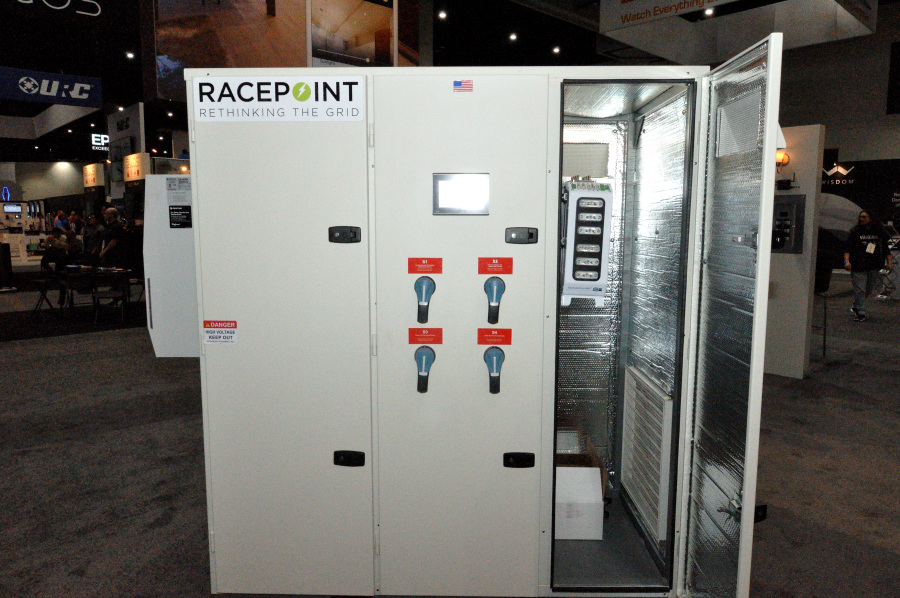 Smart Power, the Foundation of a Smart Home
I wrote extensively about the Savant Power System division last month. I agree with their strategy that, as Savant's VP of Customer Operations Angela Larson put it, "[H]aving your power or energy be smart is going to become foundational in the future."
The reality is that the company has developed a residential power solution that not only guarantees your clients constant delivery of pristine energy under any circumstance (power drops, lightning storms, outages, etc.) and effortlessly integrates grid, renewable, and battery energy management – but also offers them an exciting array of new monitoring and control capabilities fully integrated into their intuitive Savant App. This is an enhanced system experience that end-users can't really get from any other system provider. As I said last month, I believe Savant is two years ahead of any of their competitors.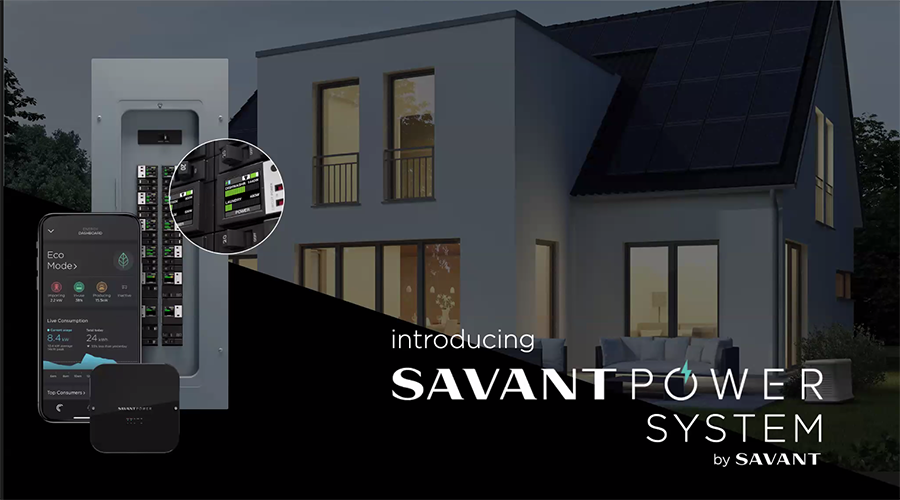 If I Were an Integrator…
That's why if I were an integrator that offered Savant products, I would contact the company IMMEDIATELY to get all the training and support necessary so my company could add Savant energy management solutions into every system we install. The company is fully geared up with an extra integrator support team to help every dealer make the transition into the high-voltage power supply/low-voltage monitoring and control solutions business. Working with their power experts will help ensure that the process is completely painless.
You will reap the benefits of a happier client with energy management now included in their favorite Savant "scene" and a system that allows them to decide how much – or how little – they want to be involved in controlling and monitoring their power system.
It's Easy to See Savant Power is Growing
You can sense the division is growing, and this new company announcement is just the latest indicator. Savant smart energy solutions will now be available through two distributors that the company says top their respective industry segments and will broaden coverage to builders and contractors throughout North America.
These new distributors are Soligent Distribution and Supplied Energy. The company tells me that these two new partners are the company's first that focus on the renewables/electrical contractor segments. In this way, they broaden the availability of Savant Power System products to the solar/generator community.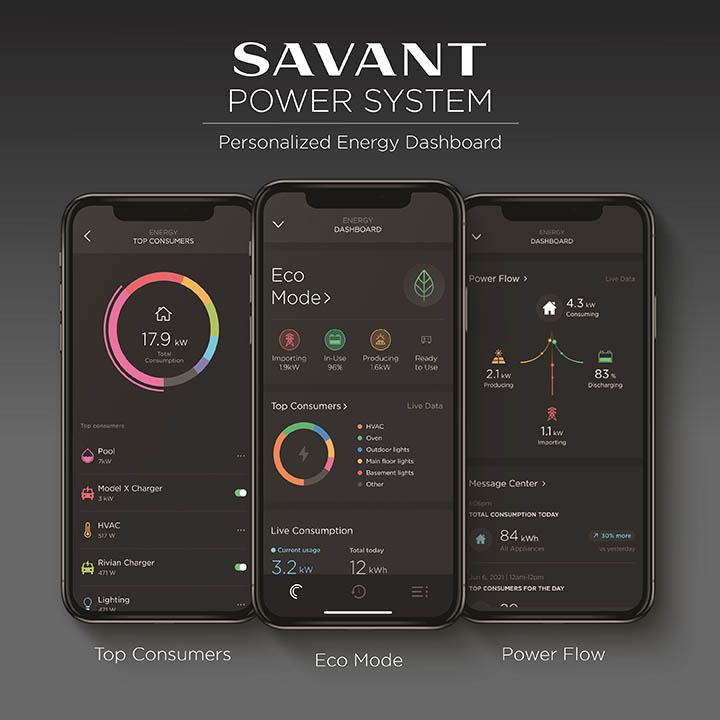 Electrical Contractors Receive a Differentiated Offering
Those commercial contractors purchasing through these distributors will receive access to a simplified set of configuration tools, but no access to the broader Savant smart home products.
Savant is proud to be partnered with such capable organizations, each dedicated to offering builders, installers, and contractors the products and support they need to be successful in the emerging smart power category. With an ever-increasing burden on local power grids, homes that feature reliable and efficient energy are in high demand.

JC Murphy, President of Savant
Residential Integrators Get Full Access
Naturally, all authorized Savant residential integrators have full access to all Savant Power System components, available to them through the Savant Store. These integrators also have access to advanced configuration tools, features, and curated storage packages.
Savant Power System is growing. You need to connect to its success…
To learn more about Savant's smart energy solutions, visit: savant.com/power.