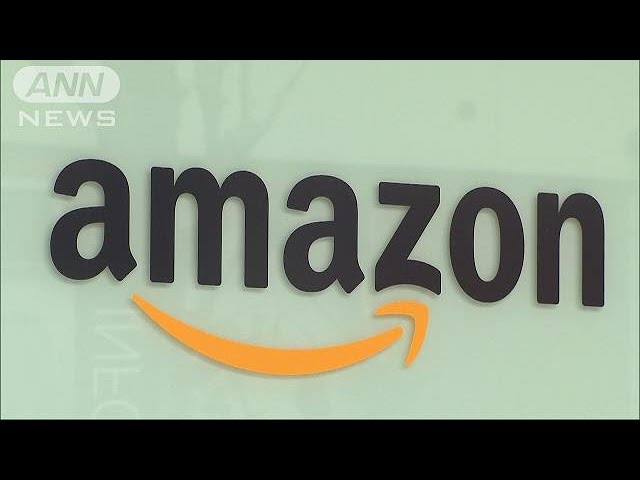 In new data from market researcher eMarketer, we learn more details on just how well e-commerce sales are doing both overall and for specific players such as Target and Amazon. It is pretty well known that as the pandemic rolled out in early Spring of 2020, Americans were thrust into quarantine and a 24/7/365 existence at home. This caused many to order their supplies from online retailers, even those consumers who had not previously ever purchased online before. Clearly, COVID was horrible for America (and the world) but good for the e-commerce business.
All online retailers did well, with companies like Walmart and Target seeing their e-commerce operations really gain some traction. But did some do better than others? Oh yeah…
See more on the current state of Amazon and e-commerce
So how big of a factor were the unique circumstances of the 2020 COVID pandemic on e-commerce sales growth? It was really big. To give you an idea, Target, which struggled to generate significant growth in their online sales in the past, saw total revenues surpass $18 billion for the first time in the company's history.
According to an analysis from eMarketer, this is almost equal to their entire e-commerce sales from 2016-to-2019 combined. In just one year, Target's e-commerce sales jumped an astounding 143.9%. While the rate of growth appears to be moderating in 2021, analysts still project another year of double-digit growth for Target after a pretty spectacular 2020.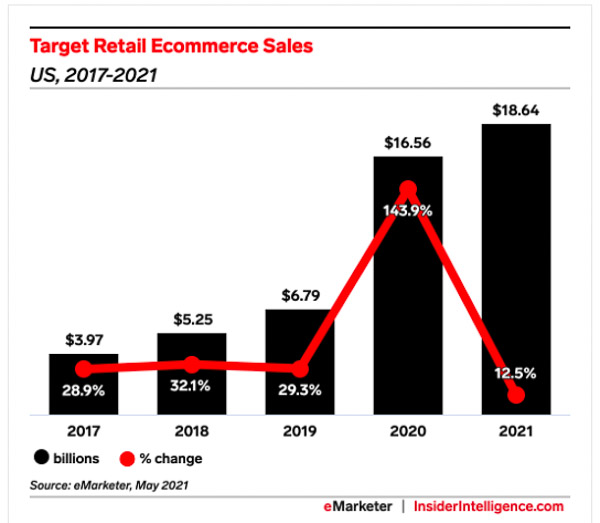 Target says that the way they drove their business, was by adapting to the crazy COVID world we were all living in at the time and embracing their omnichannel capabilities. So that meant, for example, offering curbside pickup of online orders at their stores. Curbside sales alone grew 600% in 2020, the company said on a call with analysts.
Amazon – The 800-Pound Gorilla of E-Commerce
As impressive as that is, we must address the 800-pound gorilla in the room – e-commerce giant Amazon. I'm sure you know that Amazon remains the largest e-commerce player in the game. And certainly, their 2020 sales growth was spectacular in 2020 as well.
EMarketer's projections for 2021 sales for the top ten e-commerce players puts Amazon's sales at a stunning $386.4 billion. This is more than 5.5 times greater than their next closest rival, Walmart who is projected to do $67.39 billion in 2021 sales.
Bigger Than All of the Remaining Top Nine E-Commerce Retailers Together
In fact, you could add up all of the other nine e-commerce retailers together, and not even come within spitting distance of Amazon's sales. That is tremendous market power…
Learn more about eMarketer by visiting: emarketer.com.