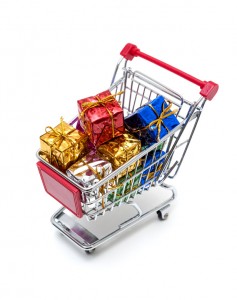 Reuters/Ipsos published a new poll seeking to answer the question of how holiday shoppers are progressing with their gift buying. After all, there's less than 20 days left until Christmas – surely shoppers took advantage of the early Black Friday specials to get all of their gift shopping done at great prices…right?
See below to find out where shoppers REALLY stand…you may be surprised…
In reviewing the pie chart published by Reuters/Ipsos, we were surprised to find out that when asked "How much of your holiday shopping have you already completed?" the largest response – at 26.3% – was "none"!! Yep, most respondents had done NO holiday shopping yet. Keep in mind, this poll was conducted November 29th-to-December 3rd…literally only a few days ago.
The second largest response – at 23.2% – was "less than 25%" meaning that almost a quarter of the respondents said they have completed less than a quarter of their purchases.Only 11.1% of the respondents said that they had all of their shopping completed.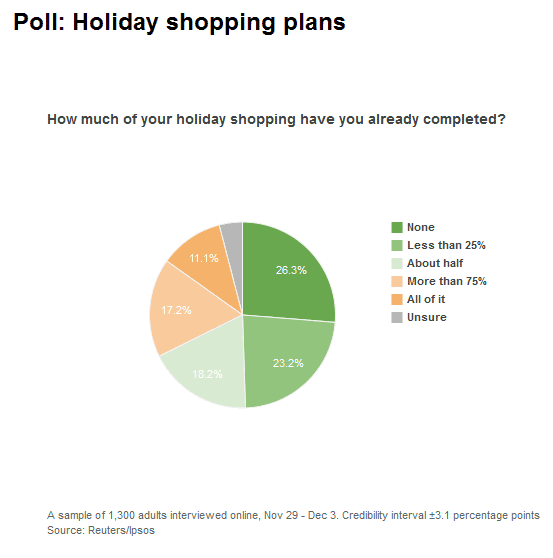 Where do you stand on this chart with your purchasing? (We're in that "less than 25%" category I'm sorry to say.) Do these results surprise you? Or would you expect it to be so low at this point?
Leave a comment below with your thoughts on this survey…