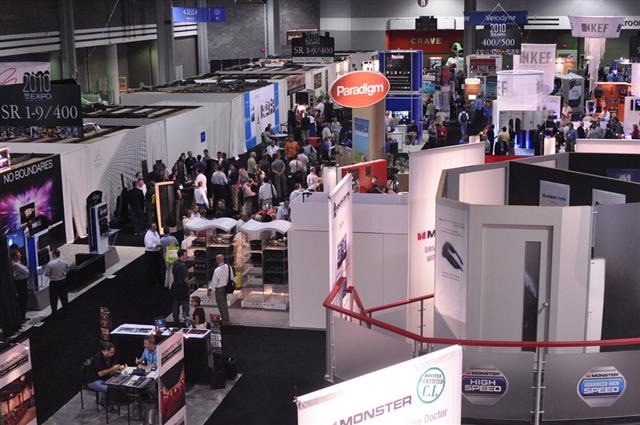 <May 18, 2011> The specialty segment is still buzzing about the decision by Lenbrook earlier this month to hire Dean Miller and terminate their entire U.S. sales force of independent sales representatives. The story, originally run last week in the BEACON, [ See: Lenbrook Lunacy? Or Crazy Like a Fox? Market Reacts to Recent Moves ] caused an explosion of email messages and telephone calls to the ALERT's offices and there appears to be no shortage of comments…except from Lenbrook America, who has not yet returned multiple messages left by the ALERT's editor.
Distress and dire predictions pour in…
Most of the conversations have centered on themes mentioned in last week's article. Many were emotional expressions of long relationships with the brand…and the distress of seeing such a dramatic change implemented so rapidly. Most have offered dire predictions of where this decision will lead Lenbrook.
"NAD was not just a business, it was a way of life," was the way one person put it to us.
But are there factors at play here that these observers have failed to consider? Are they just holding on to a warm-fuzzy feeling for the way things used to be?
Over the last few weeks, two reasonably significant specialty suppliers Lenbrook (NAD and PSB), and Sherbourn both came to the conclusion that it was logical to dismiss their U.S. sales forces and market their lines direct. Although direct appears to mean two very different things to these companies. (Note, Lenbrook later amended their announcement to include the retention of two rep firms, one in the Mid-Atlantic and one in New York, while all of the rest were terminated.)
Boomerang effect…
For many years, business owners and upper managements have felt a strong gravitational pull to the idea of dismissing a nationwide network of regionally based independent sales representative companies and replacing them with a group of factory direct salespeople. The ALERT spoke with several Sales Vice Presidents and Sales and Marketing Vice Presidents who all told us that the topic has been debated – sometimes hotly – at their companies. Some of the VPs said the topic comes up frequently, at least once a year…sometimes even more so.
Over the years the concept has been tried by different companies with varied results. The conventional wisdom was that if you had a major brand with multiple product categories, then it might make sense to hire your own sales force.
But for a specialty brand with a limited assortment, it just doesn't seem to work – financially or strategically. Some specialty companies tried switching to a direct sales force…only to switch back a couple of years later when the scheme failed. Harman Kardon was one example of this boomerang effect.
What's the attraction?…
What is the attraction to converting a network of independent sales organizations to a direct force? The reasons tends to vary depending on the individual's perspective, but the concept is almost universally debated, whether a domestic brand or an imported brand.
Some have suggested that the attraction to going direct is the result of some type of imperialistic view of the sales process. This in fact may be part of the attraction for some individuals. The fact is, in many countries around the world, sales forces tend to be directly owned by the brands themselves. Lenbrook, for example, is factory direct up in Canada where it is based.
This is certainly true of most of the Asian countries. When you've been indoctrinated into the sales process for years via a concept of a well-trained, well supported, aggressively managed, disciplined, never-say-no, loyal, one-brand company sales force – then the U.S. system of strong-willed, egotistical, independent sales force can be a real mystery.
The right rep could make or break you…
Especially in the early days of the industry where well-known strong-willed independent reps virtually built the business in their respective territories. In the hey-day of the industry, many of these reps became quite wealthy as they leveraged their organizations across several lines.
As a new brand, getting the right rep firm in each territory could make or break the building of your dealer network. But, at the same time, this relationship could be troubling. If you weren't the biggest brand in their bag…you didn't always get the attention of their salespeople.
And some of the stronger reps felt their relationships with their dealer network was more important than their relationships with their vendors. This often left some manufacturers feeling that their own sales force was more loyal to their dealers such that they would conspire with their dealers against the wishes of the brand.
Moving boxes…
Sales reps had become a powerful part of the value chain in the sales process for the electronics industry. Especially reps with large retail chains writing orders in their territory. Those orders could "move a lot of boxes" as one VP told us.
Another strong draw, and probably why so many VPs discuss the matter annually, is financial. Every year Sales VP draw up their business forecasts for both sales, and then the requisite commissions being paid to generate these sales. This commission number could be hundreds of thousands of dollars and even millions of dollars depending on the company.
It is hard for some cash-strapped, profit-pressured corporate executives to see that multi-million dollar commission estimate and not salivate. Short sighted? Maybe, but consider the following…
Yelling and screaming…
Go gas up your car and I'll bet you pay $3 to $4 per gallon. Been in a grocery store lately? What you'll pay for bread and milk have all increased over the years. But consumer electronics manufacturers are caught in an trap. Consumers have come to expect that this year's line will bring more features and more technology…for less money – or at least the same money for an ever-increasing value. But the nasty little secret that no one wants to acknowledge is that costs for raw materials, labor, and manufacturing increase every year.
Product planning meetings can get pretty intense with yelling and screaming literally a part of the negotiation process. There is a natural internal pressure-cooker taking place inside manufacturers every year. The factory people want to find clever ways to eliminate features and quality and charge more money to try to offset their cost increases and perhaps make a penny or two more profit. But the sales divisions, facing pressures of their own in their markets, want more features and more quality for less money.
Painful give-and-take…
Something's got to give in this process and it usually develops into a painful give-and-take where each side wins some and loses some. In this context, those multi-million dollar rep commissions are just too good not to touch. After all, the thinking goes, if we make the products strong enough, they practically sell themselves…don't they?
There are other reasons for companies to consider a change, but these are the primary ones we frequently hear.
Cha-Cha-Cha-Changes…
But the world has changed since the hey-days of the business. Over the last decade, the industry has seen a huge shift away from the specialty business. The market has become a real dichotomy with the low end mass market now driven by retailers like Best Buy, Wal-Mart, and Target…and Internet e-retailers such as Amazon.com taking a big share of this business as well.
And the upper end has largely had its growth driven by custom integration taking advantage of the dramatic increase in easy-credit home construction…especially from 2000 – 2006.
A barrel tapped on both ends…
The middle, where many step-up quality brands, like NAD and Sherbourn used to live, has largely disappeared. These second tier brands have had to try and keep going by shifting their product designs to attempt to tap into the custom integration business…but it has been a tough battle.
As the industry has moved more towards mass merchants and custom integration…the role of the sales representative has been diminished as part of the sales process. Like a barrel tapped on both ends, neither of these trends favor the position of the sales representative.
Most brands have sought to address the mass market by developing relationships with companies like Best Buy or Amazon.com on a direct basis. These major players can be very demanding and often squeeze manufacturers with promises of huge sales volume to justify deep programs.
Cutting the rep out…
Most brands cannot afford to pay rep commissions as part of this relationship. Keep in mind that many of the mass merchant players have hundreds of locations around the country that many rep firms don't service. And of course, the online e-retailers have no need for the support of a national sales force. So the brand feels justified in cutting the rep out of the equation and sending in a direct sales person from company headquarters.
Ironically enough, the retailer or online store will then take the deep program and pass it on to the consumer in the hopes of a low price driving the sale. Price tends to be the primary motivator…although not necessarily the only motivator…of the mass market sale.
Proliferation…
And on the other side of the equation, the proliferation of custom integration has also impacted the role of the sales rep. Many integrators obtain their products from a distributor as their piecemeal purchases tend to prevent them from being set up as a direct dealer with manufacturers.
There are exceptions to this rule and some of the larger integrators are set up to buy from the manufacturer through an independent sales representative. Of course, if the integrator is large enough, then he may be set up direct with the company without an independent sales reps involvement.
So where is this heading?
The role of the independent sale representative is evolving and we continue to monitor it closely. Many rep firms are struggling with increasing cost issues just like manufacturers are, although of a different nature…remember that $4 per gallon gas? The cost of a face-to-face sales call continues to rise and rep firms often feel they are in a vice with economically-driven sales declines combining with increasing operating costs.
Many rep firms have responded by cutting staff, closing offices, laying off support staff like trainers and detailers and other means to reduce their overhead. Of course, this also can reduce the effectiveness of their sales support.
Also, many rep firms attempted to take advantage of the custom integration trend by launching a distribution company. But a distribution business is a very different business and in some cases, their rep businesses suffered as they tried to establish their distribution business. Some of these companies have retreated from distribution and are re-focusing on their sales representative business.
In a nutshell…
As a market strategist, we are often asked by clients to design a sales network. So are we moving away from recommending independent sales representatives? Of course the answer depends on the particular situation of each client.
However, having said that, in a nutshell…no, we have not stopped recommending building a dealer network through the use of independent sales reps for those situations where this is the appropriate channel. Clearly, the role of the independent sales representative is under pressure – and there is some evidence to suggest that the most successful sales rep companies have reconfigured their roles to increase their impact – but independent sales reps remain a cost-effective way to build a national dealer network.
A bargain…
If a company seeks a national presence on a region-by-region basis, it is hard to beat, or even equal, the amount of force you can muster through the use of independent sales representatives. And, of course, based on the way sales reps are customarily paid, this becomes a variable expense as opposed to the fixed expense of a direct sales force.
Of course, there are good sales rep firms…and bad sales rep firms. As one executive told us when referring to independent sales reps, "A bad rep is an expense, a good rep is a bargain."