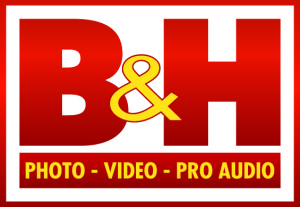 Last week the U.S. Department of Labor filed a lawsuit against B&H Photo Video, accusing the major New York retailer of discriminatory practices. This lawsuit is said to be the second time in nine years the owners of B&H have run afoul of the government.
See the surprising and disturbing contents of the case against B&H…
B&H Foto & Electronics, Corp., better known as B&H Photo Video has a large store in midtown Manhattan that literally takes up an entire city block. Starting in 1973 as a source for New York City photography enthusiasts, B&H has since added a massive assortment of both professional and consumer audio, video, and photography gear.
At issue in this case is B&H's employment practices at its warehouse facility in the Brooklyn Navy Yard. In the lawsuit filed last Wednesday, the government alleged that B&H only hired Hispanic men into entry-level jobs at the facility. The suit also alleges that these Hispanic employees are then subjected to harassment and unsanitary conditions.
'Systematically Discriminated'
The government's case says plainly that B&H "systematically discriminated against Hispanic employees and female, black and Asian job seekers at its Brooklyn Navy Yard warehouse." In fact, according to the suit, because they do not hire women, B&H does not even provide restrooms for women in its warehouse location.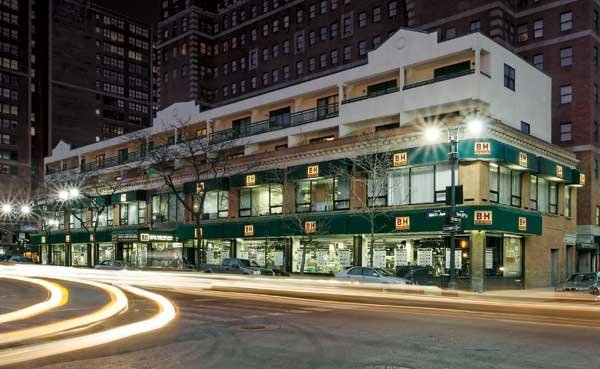 B&H is a family-owned business, whose name is derived from the initials of the founders, Herman Schreiber and his wife Blimie. The company, according to a report in the New York Times, "has a history of labor disputes."
Bizarre Explanation
Practically a New York institution, B&H initially refused to comment on the litigation. Eventually, they relented and placed an explanatory letter to customers on its website. But it is a somewhat bizarre explanatory letter that at times is contrite and at other times unbowed. B&H's letter claims the charges were "made by people who have never set foot in a B&H facility" and "are far from factual."
B&H's letter maintains that: "Every one of our employees is treated with respect and dignity, no matter of race, religion or gender."
A Troubling History
But their history is troubling. In 2009, the company settled an earlier discrimination suit brought by the Equal Employment Opportunity Commission, with B&H agreeing to pay $4.3 million to 149 employees who were, according to the Times, "paid less, withheld from promotions or denied benefits because they were Hispanic." As a result of this settlement, B&H continued to be closely monitored by the EEOC until 2012.
This new case is the result of an investigation by the government which regularly conducts a standard review of the employment practices of companies with federal contracts. B&H has $46 million in contracts with the General Services Administration and the Federal Bureau of Investigation. In fact, this suit was brought by the Office of Federal Contract Compliance Programs.
Government Contracts at Risk
B&H's contracts will likely be canceled and the company will further be barred from doing any business with the federal government if B&H loses this lawsuit. So the stakes, it seems, are reasonably high.
The government's lawsuit says that over a two-year period, B&H hired 101 laborers at it's Navy Yard warehouse. All of the hires were Hispanic men…not a single woman works anywhere in the warehouse. During this same period of time, other white workers at the warehouse were paid more and promoted faster than their Hispanic colleagues.
'Racist Remarks'
In addition to this, the Hispanic workers were subjected to "racist remarks and excessive yelling" from supervisors and other workers at the facility, the suit says. The company was said to maintain separate restroom facilities for the Hispanic workers that were "unsanitary and often inoperable." This was not the case with the restrooms for the company's white workers.
"We can declare outright that B&H does NOT have any segregated bathrooms by race or religion, and anyone working at B&H knows that to be true," B&H said in their published statement. "Additionally, any similar contentions are not only inaccurate, but bizarre."
Employees Unionizing
Last week, workers at a B&H warehouse that is under the company's Manhattan store voted to join the United Steelworkers union. The workers voted the union in despite what the Times said "was a concerted effort by management to block the organizers." On the same day the workers voted the union in, B&H fired a 7-person cleaning staff that had complained about hostile treatment, according to the Laundry Workers Center United representative Rosanna Aran. The union is now negotiating with B&H management.
"Things are getting better" for the workers at B&H Aran told the Times. "It's not that everything is good right now, but things are moving forward."
There are reports that employees at other B&H warehouse locations have also voted to join the steelworkers union. This could be setting the stage for further disruption in the relationship between management and employees.
See B&H Photo Video at: www.bhphotovideo.com.