Just over a year ago, we told you about the Federal government bringing charges against popular retailer B&H Foto & Electronics Corp., better known as B&H Photo Video, alleging discrimination, bias, and harassment of workers at its Brooklyn Navy Yard warehouse. Filed by the U.S. Department of Labor's Office of Federal Contract Compliance Programs, the action by the government told a seamy tale of material mistreatment of certain employees at the company, a Federal contractor subject to specific rules governing treatment of workers.
See more on the costly conclusion of the matter by B&H…
The original litigation filed by the DOL alleged a shocking level of discriminatory practices against primarily female, black, Asian, and Hispanic workers and job applicants. The suit alleged, for example, that the company only hired Hispanic men for entry-level positions…and that Hispanics were typically paid significantly less than comparable workers. The suit also said that Hispanic workers were routinely denied opportunities for promotion to higher-level positions within the company.
The government's filing also accused the company of refusing to hire women, as evidenced by the fact that allegedly the company does not even have women's restroom facilities available to warehouse workers. When employees complained about these and other violations, the company refused to take corrective actions, the lawsuit said.
Federal Contractors Clearly Prohibited from Discriminating
As we described in our previous post on this case, this was the second time in nine years that B&H clashed with the government on issues such as those described in this action. As a Federal contractor, B&H Photo Video is prohibited from discriminating "on the basis of race, color, sex, or national origin." This prohibition is clearly outlined in Executive Order 11246, as well as several laws established over the years, which cover all Federal contractors and sub-contractors.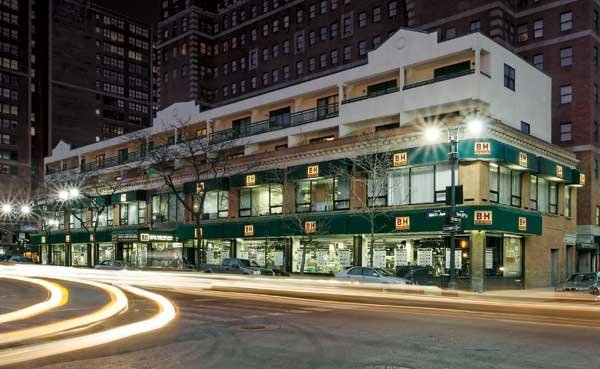 "Federal contractors who benefit from taxpayers' dollars are required to treat their employees fairly, or risk losing their government contract," said Regional Solicitor of Labor Jeffrey S. Rogoff in a prepared government statement. "We are pleased that B&H Foto entered into this agreement , and has committed to ensuring that their workers will receive equitable wages and opportunities, and enjoy a workplace that promotes equal employment opportunity."
Enters Into Consent Decree with Government
B&H has entered into what is known as a consent decree with the Federal government which carries several restrictive and ongoing provisions. First, the company must pay no less than $3.2 million in back wages and other relief to more than 1,300 affected employees. Furthermore, the company must hire a "workplace consultant" to aid them in their process of correcting errant employment practices and workplace conduct at the Navy Yard warehouse – as well as at a future warehouse yet to be built in Florence, New Jersey.
Finally, the consent decree requires B&H to train its managers on equal opportunity principles and prevention of workplace harassment…every year.