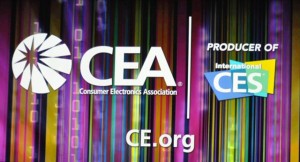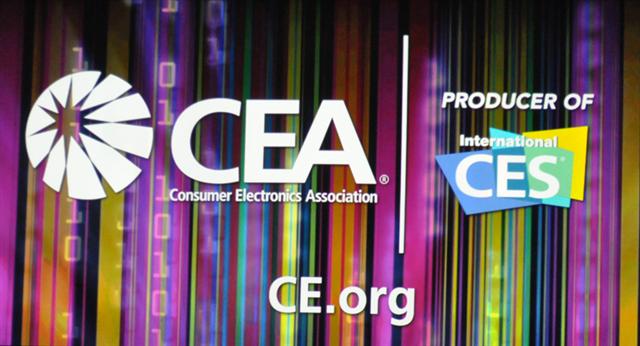 Every year at the Consumer Electronics Association's (CEA) annual International Consumer Electronics Show (CES) in Las Vegas, NV, the organization releases new marketing data including forecasts about the future growth of the industry. According to the trade group, revenues for the electronics industry will reach $209.6 billion in 2013 – another new record and well over last years $204 billion level.
Even among participating companies in the CEA's long-running marketing data collection program, there are often chuckles and whispered question marks about the accuracy of the aggregated forecasts. With one exception (2009), the CEA is famous for releasing optimistic growth forecasts that only go one way – up.
See what segments the CEA says you should be in, if you want big growth in 2013…
To be fair to the CEA, that fact is that it represents a huge cross-section of the technology industry. Accordingly, when one or more segments experience a decline…the growth from other emerging technology segments offset the drop from the declining categories.
Lately, though, CEA figures rely very heavily on just a few segments to drive their growth. And that means that – in reality – there is a lot of pain being felt by those participating in many other industry segments. And the numbers released by the organization at this year's CES show that trend is continuing.
Basically, if your professional career is in one of the three following categories…pour another glass of champagne and celebrate:
Tablets – Oh yeah, that "train keeps a-rollin' all night long" as consumer demand for tablets continues to grow. The CEA says that unit shipments of tablets in 2013 will grow a solid 45% over last year's 80 million units to 116 million units! But oh my achin' ASP (average selling price) – revenues will only grow 19% from $31 billion to $37 billion.
Smartphones – You knew it was coming, didn't you? Much as has been true for the last couple of years, smartphones continue to grow strongly. In a recent financial report from none other than Samsung, it was clear that their entire company's growth was mostly due to their global smartphone business. The CEA says that smartphones "continue to be the primary revenue driver for the industry." Units are projected to increase to 130 million from last years 111 million. And smartphone revenues, like tablets, will grow to $37 billion, up from 2012's 33 billion.
Laptop/notebook computers – This category has been impacted by tablet sales, but the CEA says it will still grow in 2013 to a rate of 26 million units worth $17 billion.
Feel better? No? Then read on…

There now…don't you feel better? What's that you say? You don't directly participate in these industry segments. Well, that's OK – according to the CEA, there are other bright spots as well. But first, a word from the intrepid leader of our association:
"Innovation fuels our economy and allows us to further economic growth and create jobs," said Gary Shapiro, CEA President and CEO in a prepared statement. "There is no better place to see innovation than at the International CES, and the products on display this week will propel the CE industry to record levels in 2013."
So things are absolutely ducky at the CEA. The fact is though, one of the organization's biggest profit generators is under pressure – CES. For one thing, the king of the [tech] world, Apple, does not participate at CES. For that matter, last year was the last year for another major tech player – Microsoft.
And as CES has sought to keep attendance momentum up by adding categories it is beginning to become the embodiment of that old adage: jack of all trades, master of none. Sector-specific shows in the mobile and computing industries could start siphoning off enough business to cause CES major problems. Let's face it…it's only a matter of time before Samsung comes to realize that they've gotten so big that they could have their own show.
But back to those other areas of opportunity…according to the CEA:
TVs – While acknowledging that TV sales overall are struggling, the CEA says that LCD sets will set growth in unit shipments and revenues in 2013 to 30.4 million units and $15 billion respectively. I guess the overall decline is attributed to plasma?? One growth opportunity, says the CEA – I KID YOU NOT – is 3D TVs. Yep, the CEA says shipments of 3D sets will increase 39% in 2013 to 5.7 million units. Funny thing is, no one…and I mean NO ONE…was talking 3D at CES. Also growing in the TV category is Internet-connected TVs which will hit shipments of 12.3 million units for revenues of $9.2 billion.
Audio – The hot audio product, according to CEA data, is the soundbar which will see shipments increase 22% to 2.2 million units.
Auto-sound – Aftermarket head units that support Internet radio will see their unit shipments nearly double to 2 million units in 2013.
Digital Imaging – Those compact cameras with the replaceable lenses – a fairly new segment – will see shipments grow 22% to 1.1 million units this year.
Set-Top boxes – Network-enabled digital media set-top boxes will see a 13% increase in unit shipments to 7.4 million units.
So there you have it…many segments are showing growth potential. So choose wisely when determining what business you want to be in.
For more information on the CEA, visit: www.ce.org.