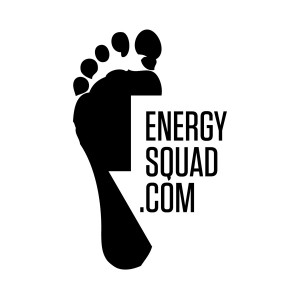 Energy Squad, LLC, a distributor exclusively focused on offering energy-efficient or "green" technology products nationally, announced today that earlier this month it had completed its first round of dealer training on their "LED Diet" program – a solution first announced at this past CEDIA Expo. For this first 2½-day intensive training, the company brought in dealers from all across the United States who were interested in learning how Energy Squad's LED Diet program could help make their customer's energy usage lean – while making their integrators' profits fat.
See more on how Energy Squad customers are putting their clients on an LED Diet…
We first wrote about the launch of the Energy Squad at the 2012 CEDIA show where founder Jonathan Stovall told us about the success – and profits – his Bethesda, MD-based integration company had found by helping clients (primarily companies) see the benefits of switching to more energy-efficient devices such as LED lighting. Stovall impressed us with his knowledge of the available eco-friendly products, the crying needs of the market, and the hoops to be jumped with government regulatory agencies to obtain the appropriate rebates.
But mostly Stovall showed us the "pitch" his sales team uses to show customers not only how beneficial it is for them to "go green," but more importantly, how much it will COST them to NOT upgrade – in cold hard dollars and cents. The presentations, obviously honed over the years, was quite compelling.
Going 'green' to save the earth – and make money at the same time…
The extent of the difficulties that his company faced trying to bring these energy-efficient solutions to their customers certainly didn't pass by Stovall without notice. To address these difficulties, and to fill what he clearly felt was a huge market gap, Stovall created the Energy Squad – a distributor founded to bring together the right products, the right approach, and now, the right training to help other integrators expand their businesses into the rapidly growing and profitable green market.
Stovall upped the ante at this past CEDIA when the Energy Squad introduced a dynamic new program for integrators that they call the LED Diet. In a nutshell, the LED diet is a group of pre-selected LED lighting products, a demo/display kit, a set of processes for presenting, selecting, and installing an energy-saving, eco-friendly LED lighting system…all supported for the integrator by generous programs, prices and training from the Energy Squad. The idea is to make it as simple as possible for end-users…and for the integrator as well.
"There has never been a more opportune time for dealers to take advantage of everything green tech solutions have to offer," said Wayne Ortner, director of sales for Energy Squad in a prepared statement. "The rapidly growing demand for products like LED lighting, smart, eco-friendly home automation and energy management is opening new, and very profitable, doors for our dealers and our LED Diet training programs is a great platform to teach them how to capitalize on those opportunities."
First LED Diet training session…
On November 4th, the Energy Squad welcomed a select group of 15 attendees representing 11 dealers and integrators from across the country. Over the next couple of days of intensive training presentations, the company laid out its fine-tuned LED Diet sales program for the participants.
The training included detailed  and in-depth product demonstrations of both individual products, as well as systems configurations. Attendees were also educated on the Energy Squad's recommended sales process – which details the best approach for introducing the LED Diet program to clients.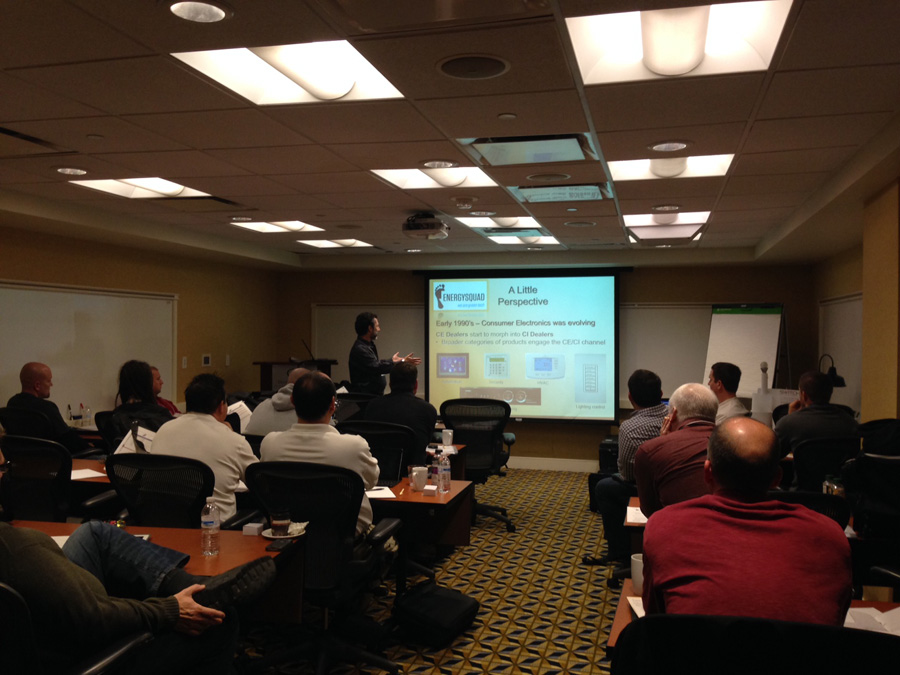 Creating certified "LED Dietitians"…
Those who successfully completed the course emerged as Certified LED Diet dealers. Or as the company likes to informally refer to them – LED Dietitians.
"It was great to see the reps come in for the training to talk to us," Dave Gilbert of Hi-Fi Sales of Cherry Hill, NJ said in a prepared statement. "I'm really excited to bring my company up to speed with this. LEDs are a great addition to the services we already offer our clients – they just make so much sense."
According to the Energy Squad, the sessions were a huge success and the company has already scheduled another LED Diet training session to be held in Bethesda, MD this coming January 21-23, 2014. Because seating is limited, the distributor suggests those dealers interested in learning how they too can take advantage of the boom in consumer adoption of energy-efficient technologies sign up immediately.
Registration info for new January 2014 sessions…
To sign up for the LED Diet training, go to: http://energysquad.com/led-diet-training-january-2014.
Alternatively, you can call (301) 656-2238 or email sales@energysquad.com to register.
For more information on the Energy Squad, see: energysquad.com.
For more details on the LED Diet program, see: leddiet.com.