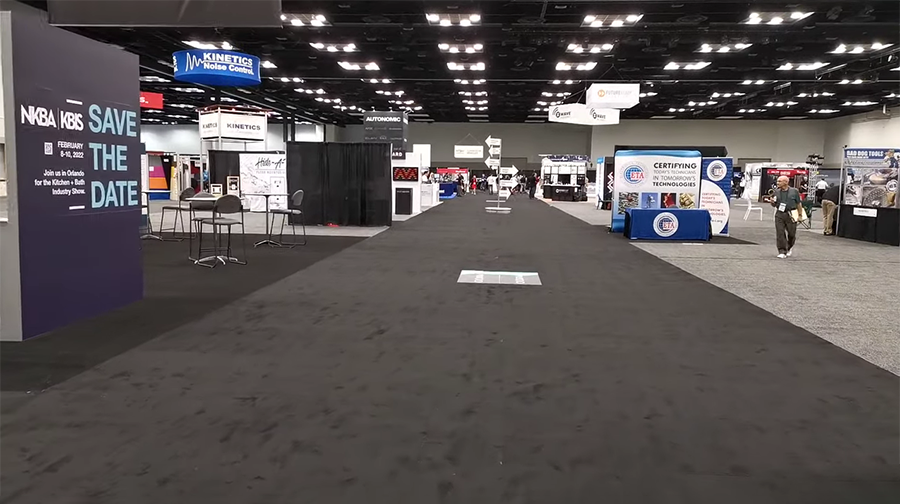 Emerald Holding Inc., [NYSE:EEX] parent company to Emerald Expositions, which itself is the parent company of CEDIA Expo, and CE Pro (and other former EH Publishing properties) announced this morning their financial results for both their fourth quarter and full year, fiscal 2021. As the company has begun to restart their live in-person events, they reported a revenue gain over fiscal 2020 – a year of almost total lockdown and the absence of live events.
But the gain seems surprisingly small.
See more on Emerald's results for fiscal 2021
Emerald says that they fielded a total of 63 in-person events in fiscal 2021, "…serving more than 129,000 attendees and 7,500 exhibiting companies." Thanks to this return to live in-person events, revenues for the year came in at $145.5 million, a modest increase of just $18.1 million or 14.2% compared to fiscal 2020, when almost all of their events were shut down completely.
With Smaller Writedowns, Net Loss Diminishes
Furthermore, the company reported a net loss of -$78.1 million for the year. It is true that this net loss for 2021 was 87.7% better than their net loss of -$633.6 million in 2020, but the greatest contributor to this reduced net loss, the company says, "…was primarily a result of lower non-cash goodwill, trade name and customer relationship impairment charges during the current year." That's right, they took a lower charge against earnings to writedown the diminished value of their various shows and other properties, as compared to 2020.
But the fact is they still had to have another writedown. Emerald says that they took a -$7.2 million charge and a -$32.7 million charge against earnings to writedown the value of "certain trade names and customer relationships." These charges were much larger in 2020, but it suggests that their tradeshow portfolio is still losing value.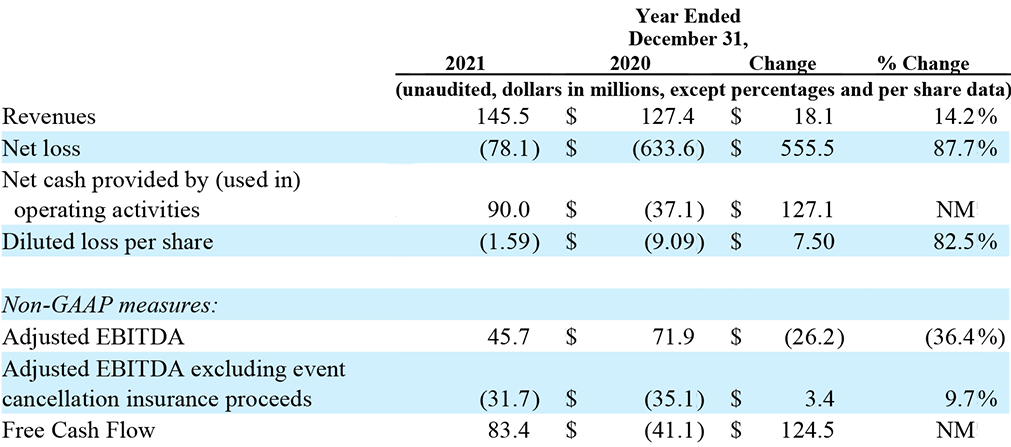 Emerald is 'High' on Its Latest Acquisition
In other highlights for the year, on the last day of 2021, Emerald acquired another event – MJBiz, "the leading event producer and content platform serving the wide range of companies operating in the large and rapidly expanding cannabis industry." They paid $120 million "plus potential contingent consideration" depending on the performance of the show in 2022. Obviously, taking place on the last day of the year, this had no impact in 2021's results.
This continues to be an exciting time at Emerald as we plan for a full slate of events in 2022 combined with steadily improving bookings as we look out to the balance of the year. This points to a substantial year-over-year revenue and EBITDA growth as the recovery fully takes hold. While the recovery is providing a significant tailwind to our financial results, we have also been working to optimize the growth profile of our portfolio through acquisitions and the development of new shows in attractive end markets.

Hervé Sedky, Emerald President and Chief Executive Officer
The company provided a little more granularity as to the impact of COVID-19 on its results. "To date, Emerald has cancelled a total of 132 events. Of the 132 cancelled events, 94 were scheduled to stage in 2020, representing $230.6 million of 2019 revenues, 36 were scheduled to stage in 2021 and two were scheduled to stage in 2022. Of the 37 events that were cancelled in 2021, 17 staged in the prior year, representing $75.7 million of 2020 revenues, 16 were cancelled in both 2021 and 2020, representing $44.8 million of 2019 revenues and the remaining 4 were newly acquired or new launches in 2021. Of the two events cancelled in 2022, one staged in 2020, representing $0.5 million in 2020 revenues and one was cancelled in both 2021 and 2020, representing $0.4 million of 2019 revenues."
Event Cancellation Insurance Saves the Day
About the only thing keeping Emerald alive since COVID-19 shut down all events in 2020 and many others in 2021, is the fact that the company has maintained event cancellation insurance. For the years of 2020 and 2021, this insurance plan covered them for all sorts of disruptions, including the outbreak of communicable diseases, such as COVID-19.
But the company needed to renew its insurance coverage for 2022. The good news? Emerald has successfully obtained new event cancellation insurance from its providers for 2022. The bad news? "Coverage for the outbreak of communicable diseases, including COVID-19, is not included in Emerald's event cancellation insurance policy for events scheduled to be held in 2022″ [emphasis added].
The New Insurance Program Offers Dramatically Less Coverage
Not only is there no coverage for communicable diseases, but their original plan covered them for up to $191.4 million in damages in 2021. The new plan offers a maximum coverage of just $100 million this year.
I'm sure the good folks at Emerald are crossing their fingers and hoping that no more coronavirus variants emerge this year forcing more show cancellations. Because if that does happen, the company will have to cover those losses on its own.
Emerald Sues Insurance Cos. for Full Payment of Claims
Emerald has submitted insurance claims totaling $249 million for the two years of COVID-19. So far, they have received a total reimbursement of $184.4 million in random chunks over the two-year period. It has additionally received word that its providers have approved the claims of another $20 million, which it has yet to receive.
The company is suing its event insurance providers in the Federal District Court in Orange County to obtain full payment against their claims. Emerald told the court that their insurers "…have acted in bad faith and failed to timely pay amounts due and owing on submitted claims."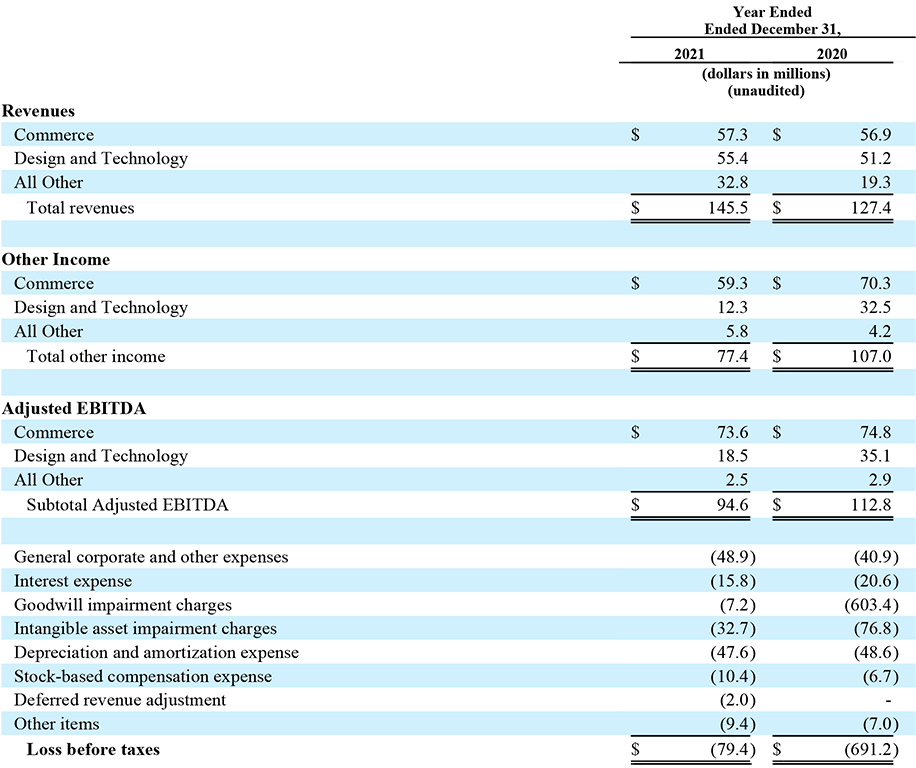 Just How Good was 2021…Really?
As mentioned above, revenues for 2021 came in at $145.5 million, or 14.2% higher than revenues of $127.4 million in 2020. But when you drill down on that, most of the growth came from shows that fielded in 2021 but were cancelled in 2020. To get a fairer assessment of how those events performed, you have to go back to the last time that event was staged live to get more of an apples-to-apples comparison. And when you do that analysis, you see that revenues in 2021 actually declined.
Says the company, "When compared to their last in-person edition, revenue for these events was down $101.2 million or 54.3%."
When looking beyond shows to all sources of revenue for the company, the comparison is a little better, but still sobering. The company uses an analysis they call "organic" which means they adjust the numbers to take out spurious factors like acquisitions or COVID-19 cancellations impacting one year or the other to arrive at – again – an apples-to-apples comparison. Says Emerald, "Organic revenues for fiscal 2021 were $43.8 million, representing organic revenue decline of $0.3 million, or 1.7%, as compared to the prior year organic revenues of $44.1 million, due primarily to a $6.4 million, or 35.0%, decrease in revenues from several events that staged in both fiscal 2021 and 2020."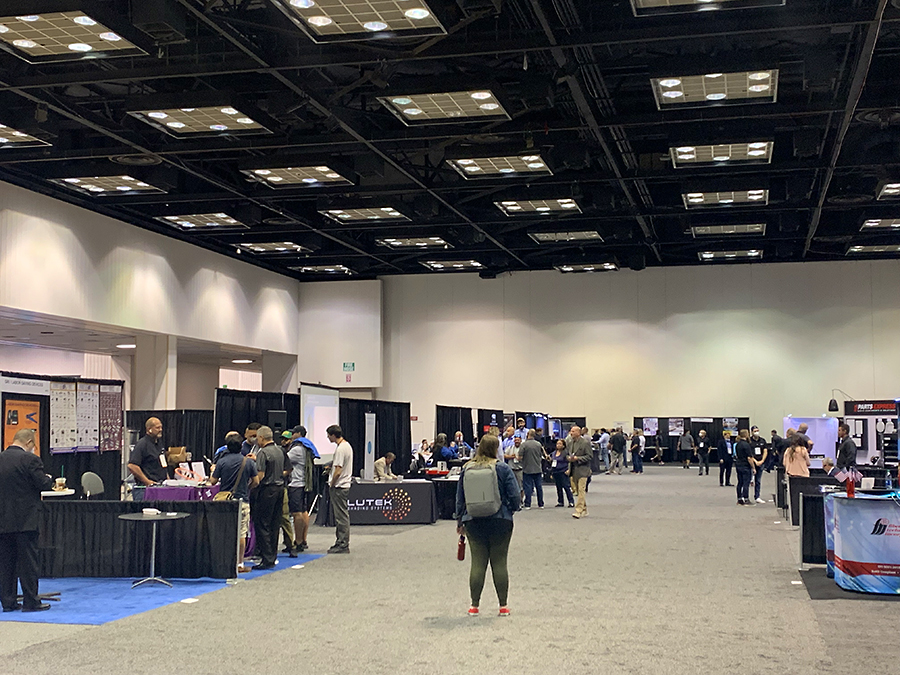 We Saw This Impact on the 2021 CEDIA Expo
This is consistent with what we saw with CEDIA Expo last year. In a normal year, CEDIA Expo draws around 20,000 attendees and 500 exhibitors. In 2021, there were approximately 250 exhibitors planned to exhibit at the event, but then in the weeks leading up to the show, the COVID-19 Omicron variant caused a huge increase in infections. Eventually, the vast majority of exhibitors cancelled their booths, with the event ultimately only offering 76 booths (Emerald says there were 82 exhibitors) and just 1,400 attendees.
This show was but a shadow of its former self. So clearly, revenues had to be way off at the event. Likely, this same effect occurred at other Emerald events where they forged ahead, no matter what.
To Be Fair
To be fair, the results looked better for the fourth quarter than the year overall, as the company began staging more shows in the back half compared to the earlier part of the year. So there will likely be more traction as they go forward in 2022. But overall for Emerald, the road to revenue recovery in fiscal 2021 was a bumpy one at best.
Learn more about Emerald by visiting: emeraldx.com.