Emerald Expositions on Monday put out a final recap of the CEDIA Expo 2021 that took place earlier this month and while Group Vice President Jason McGraw called it "…a solid event," the numbers they revealed told a much more sobering tale. Still, I need to say up front that I am actually impressed they released data from the event rather than the hazy and rough estimates as they have done in the past. It's at least a step in the right direction towards some sort of transparency.
See some of the CEDIA Expo 2021 numbers
Emerald's announcement proclaimed that the event, which wrapped on September 3rd, saw "residential technology integrators, designers, and trade professionals [come] together in person for the first time in two years…" But even Emerald had to admit that "this was not the show we had originally planned." And it was far from representing the entire industry, as the attendance numbers that they revealed made clear.
Emerald says that there were a total of 82 exhibitors – although as I noted in a previous post – there were only a total of 76 booths shown on the floorplan map on the eve of the event. How to explain that discrepancy? Most likely, there were booths that were home to more than one brand, yielding 82 exhibitors in 76 booths.
A Total of Just 1,400 Attendees
The exposition company that owns the CEDIA Expo said that they had sold "nearly 25,000 NSF" (net square feet) of exhibit space, well below the amount in a typical Expo. They also announced that there had been a total of "1,400 verified attendees," whatever that means. No explanation was offered for what constituted a "verified" attendee versus a non-verified attendee. Normal CEDIA Expos have around 20,000 attendees, so this year's event represents around 7% of the norm, or down about 93%.
You can see an example of the normal CEDIA Expo attendance in this post from 2018. Be sure to scroll down in that post to see my tracking chart showing attendance levels from multiple years.
It was not made clear in their release whether this 1,400 number is a combination of both event attendees and booth personnel, or just show attendees. However, in the past Emerald has included both booth workers and integrators attending the event in the overall total count of attendees. If that is the case, then the total number of actual attendees could likely have been in the hundreds.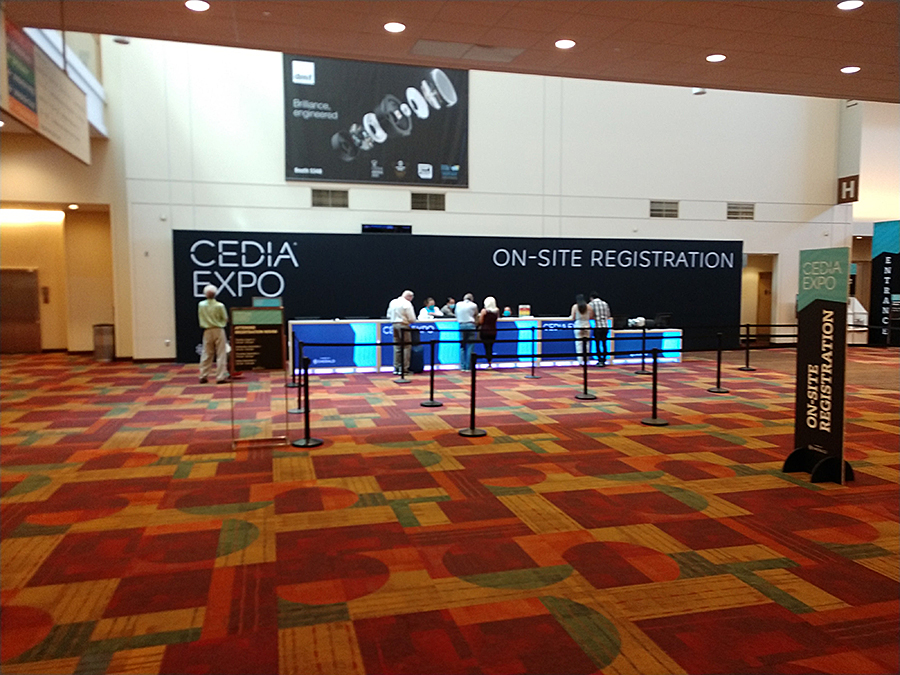 Here is What the Show Says is the Good News
Although this was not the show we had originally planned, we adjusted and came together to put on a solid event. While all of our community was not able to participate with us this year, we were pleased to stage a safe event that was meaningful and informative for those who participated. This year's show provided the first opportunity in two years for attendees and exhibitors to spend quality time, building relationships face to face."

Jason McGraw, Emerald Expositions Group Vice President of CEDIA Expo and the Kitchen & Bath Industry show
Emerald says that the good news is that the "quality of the show's attendance was solid" – there's that word "solid" again – because "42% [of the attendees were] holding the title of president/owner/partner/CEO." They expanded on this data with these bullet points – but this was a little confusing, as I'll explain below:
35% of registrants were first-time attendees
58% of registrants were Systems Integrator/AV Installers
42% of registrants were final decision-makers (nearly half of the attendees)
46 different US states
14 International countries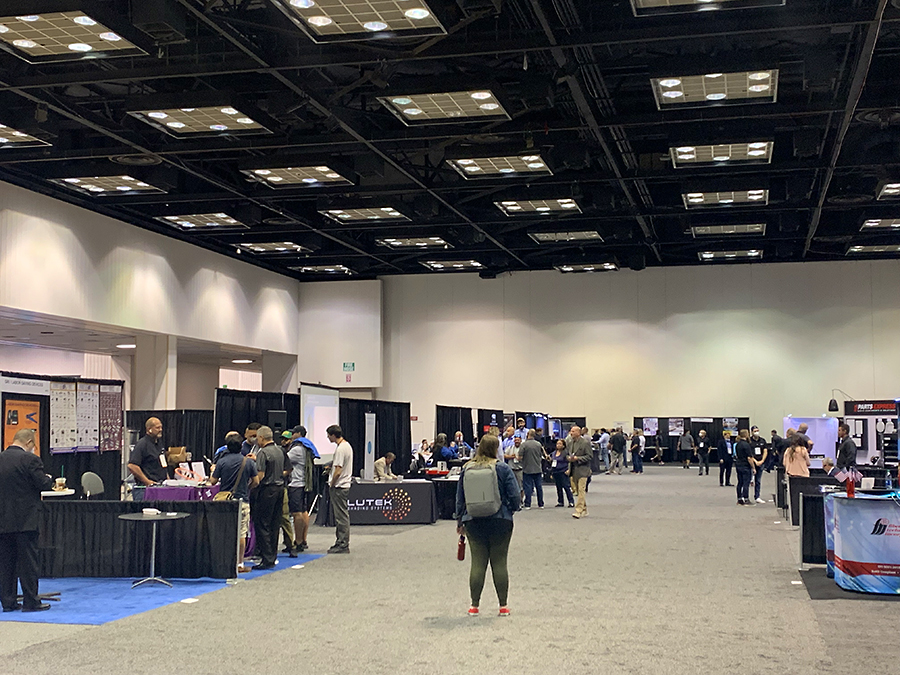 Confusing Stats that Describe 'Registrants' Rather than 'Attendees'
The problem with these bullet points is that this data appears to be a measure of registrants…not attendees. As is well known, not all the people who register for an event actually show up to attend. So, unless this is some type of mistake or rouse, we don't know if this information actually describes the people who physically attended the CEDIA Expo.
I reached out multiple times to representatives connected to Emerald to get some clarity on all of this, but unfortunately, no response was received by the time this was posted. If a response ultimately shows up, this post will be updated at that time.
Learn more about Emerald by visiting: emeraldx.com.