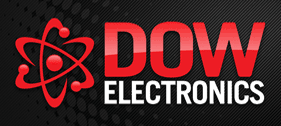 Tampa, FL-based DOW Electronics, Inc. announced this week that it has reached "an agreement in principle" to acquire Eagle Distributors, LLC of Kenner, Louisiana. The deal, which represents a rather dramatic expansion of DOW's geographic reach, is expected to close by mid- to late-February.
Learn more about this surprising announcement out of Florida…
We have been following developments at DOW for some time now, as the company has expanded its assortment, market share, and geographic reach via a series of deals over the last couple of years. DOW has five locations serving the entire Southeast region with its wide assortment of residential/commercial/mobile A/V products. Through their recent moves, the company appears poised to have a significantly larger impact on the market.
For example, in 2013, DOW acquired Shifting Sands Distributing, a custom integration-centric distributor also based in Florida. With this acquisition, DOW expanded its share of the overall Florida market – and added to its assortment of high-performance custom integration products.
Then in November of last year, the company announced two major deals – one with Logitech's Harmony division…and another that brought them certain products from CI-stalwart Lutron. Especially intriguing is the Logitech deal, which gave DOW the national distribution rights to its Harmony remote control franchise.

Now, through this acquisition of Eagle Distributors, DOW will expand its operations geographically. Although the companies have some territorial overlap, DOW stands to increase its share of these shared markets – plus it will add the states of Texas and Oklahoma, which it previously did not serve. Even in the overlap areas, DOW will add a distribution centers to better service and grow their business.
Eagle Distributors launched in the early 1970s, distributing batteries and prerecorded tapes to the greater New Orleans market, according to their website. Within just a few short years, the company expanded into the mobile electronics markets and, eventually, home audio/video gear, appliances, and all related accessories. Eagle has three distribution centers, one each in Dallas, TX; Houston, TX; and their home office in Kenner, LA.
"This acquisition will allow DOW to expand our territory into Texas and Oklahoma as well as fortify our position as a leading custom integration/consumer electronics and 12 Volt distributor," said John Yodzis, DOW's Executive Vice President in a prepared statement. "Eagle's customer base and sales force should integrate seamlessly into DOW's operation."
For more information about DOW Electronics, visit: www.dowelectronics.com.