Dolby Laboratories announced the opening of their new headquarters facility in San Francisco at 1275 Market Street at a dedication ceremony on Wednesday that included CEO Kevin Yeaman and mayor Edwin Lee. The company says the facility, which is located in a part of San Francisco known as the Mid-Market District, is "a working lab, a vertical village, and a place where art meets science in inspiring ways."
See more on this remarkable new facility…
Dolby Labs has been located in San Francisco for decades in an older building that had been modified to accommodate their research activities. While this older building was not without its charms, the fact is the company struggled to create an appropriate infrastructure to meet the needs of their cadre of research scientists.
Needing more space to provide for their growth, the company sought to take advantage of this opportunity to create a new building that is both physically larger and provides for cutting edge research facilities with laboratories that will allow their researchers to "do their best work." Accordingly, this new 300,000 sq.ft. facility dedicates more than 20% of its total available space, or 63,000 sq.ft., to more than 100 laboratories for scientific research, engineering, and production activities.
"San Francisco has been our home for more than four decade," said Kevin Yeaman, President and CEO, Dolby Laboratories in a prepared statement. "When we decided to build a new, bigger headquarters to accommodate our growth, we took the opportunity to create a space that embodies who we are and what we do and empowers our staff to do their best work. We're proud to be a member of the San Francisco community and a part of revitalizing Mid-Market. From this neighborhood, we plan to transform audio, video and voice experiences for the world."

Dolby Laboratories new headquarters building at 1275 Market Street, San Francisco
The company says their new digs will provide for:
Labs for research into human perception, sensory immersion and other fields
Mixing rooms for work in Dolby Audio, Dolby Atmos and Dolby Voice
A recording studio with a mixing room
Playback rooms for quality assurance, content review and testing of audio and visual technologies, including laser projection
Living room and small cinema theater rooms to mimic real-world contexts for testing and research
Support rooms, including facilities for prototyping, fabrication and assembly
The new multi-story facility will also become the work home for more than 750 employees. To help all employees be more productive  and create opportunities for "focus, exchange of ideas and work/life balance," Dolby says it has included a variety of collaboration spaces (with Dolby Conference Phones), and video-conferencing facilities.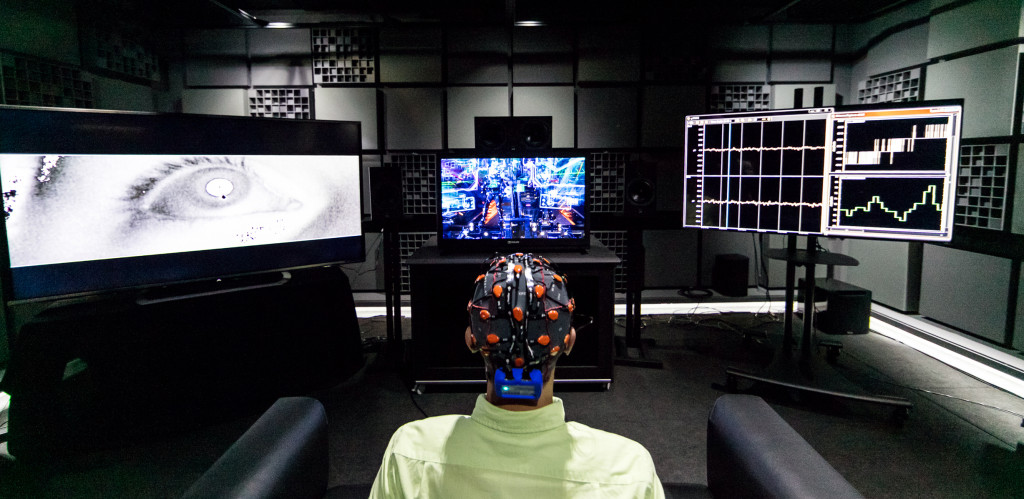 A Place to Meditate, Literally
And to promote employee well-being, the company has included sit/stand desks, a fitness center, a meditation room, a café, and 18,000 sq.ft. of open-air terraces. Dolby also commissioned artists to create original works of art that "are both inspired by our work and inspiring to our work."
Finally, the company says it is still in the process of installing a 200-seat Dolby Cinema that will, of course, feature Dolby Atmos and Dolby Vision technologies. This theater will not be used as a commercial venture, but will be reserved for largely in-house uses, as well as allow the company to make it available for local film events that will allow it to "showcase our work."
Learn more about Dolby at: www.dolby.com.