Former CEO Pacor Comments on Brand Acquisition Strategy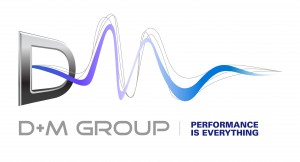 We learned last week that D&M Holdings, also known as the D+M Group, sold off its Calrec Audio brand to Electra Partners, a London-based private equity company. D&M received £14 million ($23.1 million) for Calrec, a designer of premium audio products and live-to-air consoles for the broadcast market. The move is part of a plan to divest itself of all non-core businesses, CEO Jim Caudill has said in press reports.
See more on the company's aggressive strategy to unload non-core businesses…
This is not the first transaction between D&M Holdings and Electra Partners – in June of last year D&M sold off their Allen & Heath brand to Electra for £43 million ($71.3 million). This selling price represented a tidy profit of £28 million over the purchase price of £15 million when the company purchased Allen & Heath in 2006, according to a report by broadcast industry consultant Devoncroft. However the purchase was a mix of equity and debt…not all cash…and Allen & Heath's management participated in the transaction.
However, in the case of Calrec, since the price was never announced at purchase in 2007, we have no idea how well the company did. However, in a separate analysis, Devoncroft called the transaction price of $23.1 million a "relatively low valuation" of Calrec given the fact that "public records" indicate that Calrec's revenues for 2013 were $29.33 million with an after tax profit of $4.73 million. So, in other words, in this transaction the company was valued at less than one year's revenues. Interestingly, based on a report that appeared in 2007, this figure is roughly the total annual revenues of Calrec in 2006. [NOTE: We have not independently verified any amounts reported by Devoncroft.]
CBS, Al Jazeera and at Sochi…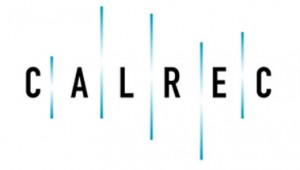 According to published reports, Calrec products are well known and used in the broadcast industry, principally "sports broadcasts and other live events." Al Jazeera, CBS, BBC, and Sky are all said to use Calrec consoles. NBC Universal was said to use five Calrec consoles in their production of the Sochi Olympics.
In an interview with Twice, CEO Jim Caudill said that this move was done to "put more of our resources and organizational focus on building our core consumer business." Beyond the divestiture of Allen & Heath and Calrec, Caudill said that the company was looking at potentially dumping its automotive OEM business…a business that he called "non-core."
More and more non-core…
Caudill didn't stop there, saying that the company's pro-audio businesses under both the Marantz and Denon brand names are "relatively small" and have also been designated "non-core" as well. Saying that they are considering their options with these products, a sale is complicated by the fact that these businesses carry the same brand names as their consumer-oriented counterparts.
Interestingly, Caudill said in the report when his team took over at D&M Holdings two years ago, "it found a portfolio of multiple businesses without much synergy in technology, brands or distribution." Apparently, it was due to this lack of synergy that the company finds it necessary to divest many of them.
Former CEO Pacor explains the rationale…
We spoke with former D&M Holdings CEO Vic Pacor to clarify just what the original acquisition strategy was that put together the current portfolio of brands. Pacor was CEO of D&M Holdings during 2004-2009 and oversaw the acquisition of many of the brands the company now wishes to divest.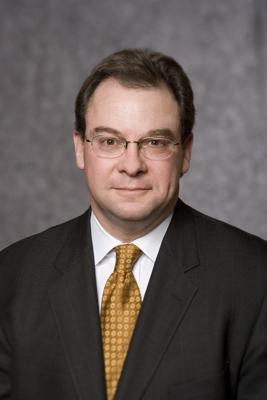 In a telephone interview Wednesday, Pacor, now an industry consultant, told us that during his tenure as CEO, when the management team was assessing potential acquisition targets, they were not focused on achieving some type of direct intersection of product lines.
"What we were trying to do is bring world-class operating efficiency to the service of sub-optimized brands or companies," Pacor explained. "So the notion of whether Calrec had anything to do with Denon is kind of missing the point. The point was that with a global footprint in sales and marketing; with world-class efficiencies in procurement, financial management, HR, legal – all the things that are very, very expensive for a small entity – as shared resources, those operating platforms can allow those smaller companies to do what they did best…and that was to make competitive products that were attractive to their customer base."
Best-in-class…

While they did make sure that targeted brands "had the best-in-class from a product development point of view" they were looking at each brand in its own right based on its own market…and not necessarily looking for some product-based intersection with their other D&M brands.
Each brand had a specifically targeted audience and market, but also had a certain clearly identified resource deficiency to which D&M Holdings could easily add value. And in many cases, that deficiency was related to the quality of management.
A muscular machine…
Pacor argued persuasively that the company had built an industrial-grade management team with top-notch upper management, extensive domestic & international distribution and a powerful global salesforce. It was quite simply a muscular sales and marketing machine that virtually no small-to-midsize company could equal…and represented a significant opportunity to quickly and easily expand these brands' revenues and profits.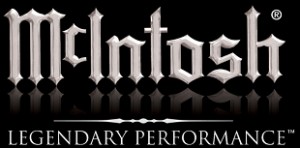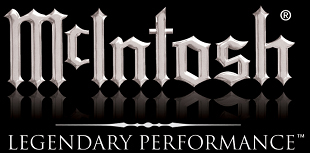 It is now, of course, a very different world and current D&M management finds itself continuing to winnow the company down. In October 2012, the company sold off what many felt was the crown jewel of the organization – McIntosh Labs – to Fine Sounds SpA, an Italian private equity company.
First Escient, Snell, McIntosh…now Allen & Heath, Calrec…soon?…

And back in April 2010, the company announced its decision to shut down the Escient and Snell brands. Interestingly, in a 2007 press release, the company said, "We will be focusing on our core consumer brands – Denon, Marantz, McIntosh, and Boston Acoustics…"
Caudill echoed that statement three years later when he said the plan was to "focus on building our core consumer businesses."
A private company…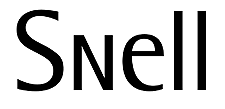 He also said , somewhat ambivalently, "D&M plans no more rationalizations in its consumer business…although the company 'is constantly looking at it.'"
D&M Holdings is a private company so there is no way to judge the ramifications of this dramatic pruning of lines. However, one law of nature likely rules…a smaller company generally has a smaller business and makes a smaller impact.
[NOTE: We reached out to CEO Jim Caudill for comment on this article, but due to a scheduling conflict, he was not available by the time this was posted.]
For more information on D+M Group, see: www.dmglobal.com.