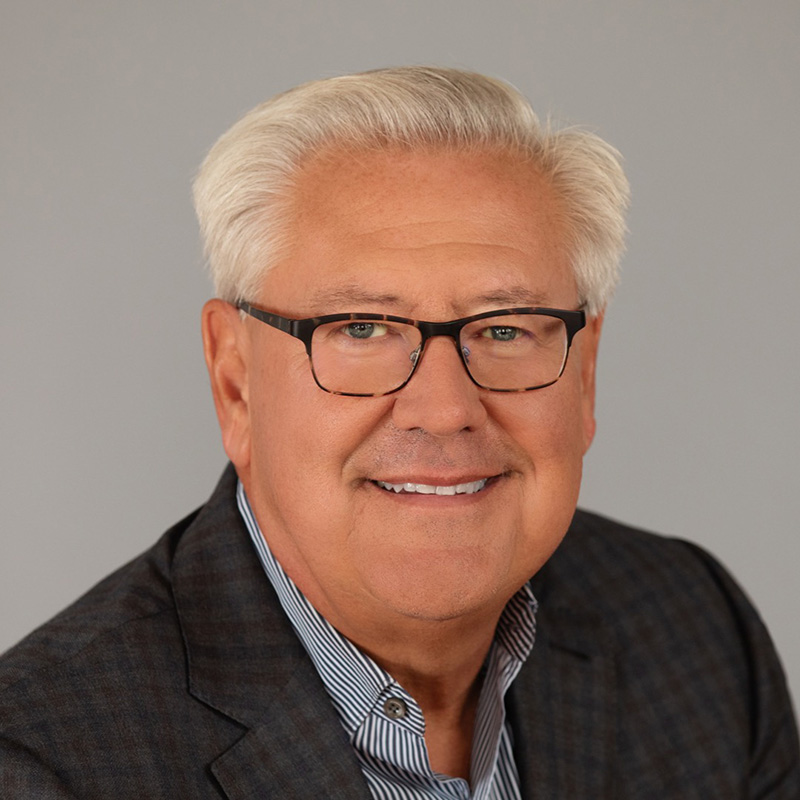 BREAKING NEWS
In an internal email circulated to company employees on Monday, Joel Sietsema, Sound United's Brand President of Marantz and Classé, announced a "change to the leadership structure of the Marantz and Classé organization." That change is a big one – Dave Nauber, leader of the Classé brand for nearly 20-years, will be leaving the company at the end of March, "to pursue new opportunities."
Read more about this change at the top of Classé
Classé Audio is a luxury brand of premium electronics well-regarded in the upscale audio community. Long-time leader Dave Nauber was its President back in 2017 when the brand was a division of Bowers & Wilkins (B&W), a high-end loudspeaker manufacturer. B&W was going through a series of changes at that time, including being acquired by EVA Automation. I reported in the summer of 2017 that the new owner had decided to close down Classé Audio and just go forward with the B&W brand.
Sometime after my initial report, a letter from B&W to Classé dealers came into my possession that seemed to suggest that the company would continue to support current products but left an open question about future manufacturing. By the end of September, I was able to report that Classé would be closed on October 6, 2017. Later in October, I posted a follow-up report confirming that it had – in fact – been closed on that date.
Out of Nowhere, Sound United Steps In
Then, almost like a miracle, just two months later, Strata-gee reported that Sound United had emerged to make an offer to acquire Classé from B&W and save another respected high-end brand from being swept into the dustbin of history. Barely one month later, in January 2018, the deal closed and Classé was now part of Sound United. Dave Nauber was dubbed Sound United's Director of Brand for, obviously, the Classé brand.
In a final coda to that story, Sound United later went on to acquire Classé's former owner, B&W, bringing the whole situation full circle.
I have had the opportunity to speak with Nauber a few times over the last four years and he has been one happy camper as part of team Sound United. The new parent company, he told me, was incredibly supportive, offering engineering and budget resources to complete the long-awaited Delta series, a project that had lingered when the company was part of the B&W Group.
Sound United positioned Classé as its flagship brand…a win-win for the company and its dealers.
'It's Time for Me to Move On'
Now, in a telephone interview, Nauber tells me that philosophies were shifting, he and the management at Sound United were "just kind of going in different directions. Things weren't working to mutual satisfaction, so it's time for me to move on." However, he emphasized – convincingly, I'd say – that this decision was mutual and that Sound United had been very fair in working out the transition with him.
I tried to probe a little deeper to see what issues had arisen that had served to have him and the Sound United management team moving in different directions, but Nauber had nothing negative to say about Sound United. They are treating him well, he tells me…adding that they've always treated him well. Circumstances, more than anything else caused him and Sound United to reassess the future.
Things Were Going So Well, What Happened?
I reminded him that the last time we spoke, sometime in 2019, he expressed continued satisfaction with Classé's life as part of Sound United and that all was well as they were putting the finishing touches on the new Delta Series. What changed to disrupt that narrative?
"COVID," Nauber replied.
COVID landed at exactly the same time that we were starting to launch the new Delta Series products. And so unlike a company that had a full distribution network already setup and could take take advantage of the fact that people started to spend money on things for the home – we could not go into showrooms to do demos, and get dealers to bring in the new models. So it really hampered our ability to establish distribution in the beginning.

Dave Nauber, Sound United Director of Brand for Classé
A New Period of Turmoil
Ah yes, that – COVID. Still, his team worked hard and adjusted to this strange new pandemic-controlled world to begin to make more headway. "We were beginning to build up our distribution quite successfully," he told me.
Then the second gut-punch hit. Part shortages, the AKM Fire, and other supply chain issues set in, making product availability and deliverability unpredictable. What Nauber described was a frustrating one-two punch of evolving disruptions over a multi-year period. "It was frustrating for everybody," he said.
Deep Strategic Planning Puts Classé 'On A Good Path'
During the past summer and fall, the company conducted detailed strategic planning, in which Nauber participated. While issues still persist for the industry, Nauber tells me that Classé is on a good path.
Classé is on a good path right now. I think it's in a good position to be able to become what it can become. So I don't feel like I'm leaving Classé in the lurch. You know, I have a lot of loyalty to the design team in Montreal. I appreciate that those guys stuck with me through the transition to Sound United. And, I'm proud of the work that we've done.

Dave Nauber
Something about the strategic planning, where options and alternatives are tossed about and considered, likely caused Nauber to think deeply about his personal long-term future and desires, as well. And while he's been guiding the good ship Classé for nearly 20-years, through a lot of stormy waters, at some point it began to make sense for him to think about his life after Classé, as well.
The Path Forward
Apparently, Sound United upper management was open to discussions about that with him as well and the two have come to a mutual agreement about the path forward. And that path forward, for Nauber at least, is that he will leave the company at the end of March. Between now and then, he will be heavily involved in facilitating the transition.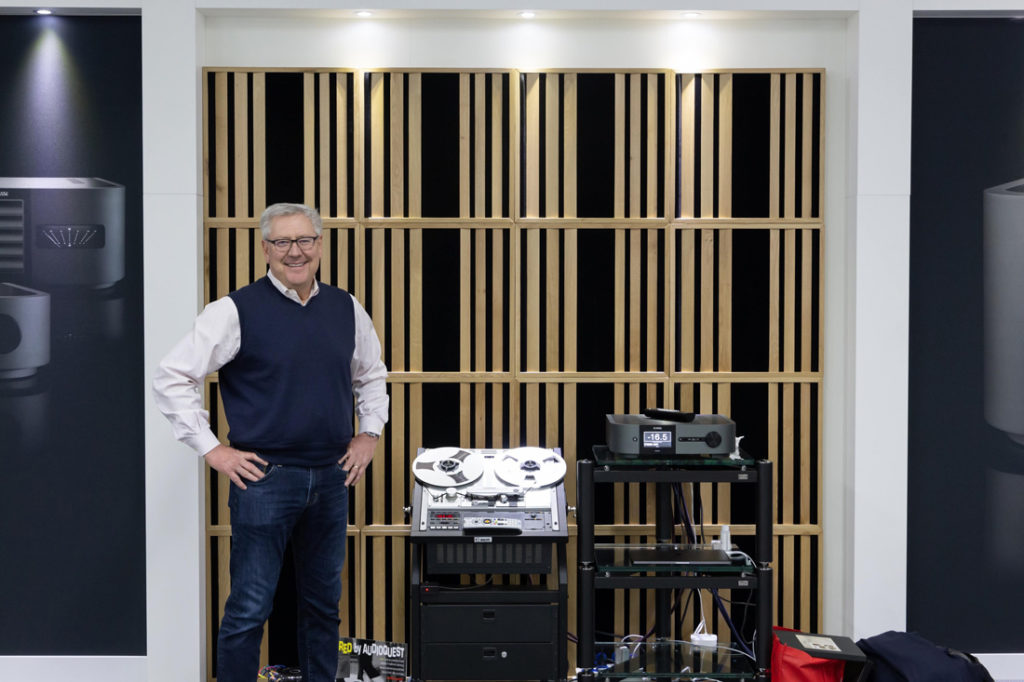 This transition of his duties, by the way, could be a little tricky. Joel Sietsema, Brand President of Marantz and Classé, will be taking over much of Nauber's role, especially the management and many operational responsibilities. But Sietsema's role at Sound United was already a full-time job, so some of Nauber's duties will be split among a team of managers.
But both Nauber and Sietsema seemed confident that this restructuring will be eminently doable. They note in particular that the Classé team is intact, the strategic plan is done, and the path forward is a solid one.
Should Classé Dealers Be Concerned That Big Changes are Coming?
Nauber, when asked if dealers would see big changes as a result of this change in management and whether they should be concerned about the future, said quickly and unequivocally that dealers should have no concerns. There are multiple reasons why he feels dealers need not be concerned.
First, Joel Sietsema has been involved at the management level with Classé from the beginning. He has a deep understanding of the critical pillars of what makes the brand valuable to the premium audio segment – and to its dealers. It might be more concerning if, for example, the brand was being handed to someone with no experience in the segment or with the brand in its recent past.
Second, Nauber was deeply involved in the strategic planning process, which took several months, and those plans are set for the near and intermediate future. "I have signed off on those plans…" Nauber told me, adding that they are solid.
Nauber is 'There for a Couple of More Months'
Nauber added, "I'm going to be there for a couple of more months, so if dealers have any concerns, they are free to give me a call."
Of course, Nauber could not speak to the issue of the long-term thinking…those plans will evolve over time.
In a separate telephone conversation with Joel Sietsema, he had this to say about Dave Nauber.
I have a tremendous amount of respect for Dave and what he's done for Classé over the years. I think we agree that this is a good time to part ways and Dave go in the new direction. And also to have Classé go on and continue that journey of really becoming the first choice in hyper-luxury audio.

Dave's contributions and passion for our industry will be missed and we wish him only the best in his next career opportunity.

Joel Sietsema, Sound United Brand President, Marantz and Classé
Sietsema: 'Dave's Had a Huge Hand in Creating Our Go-Forward Strategy'
Sietsema confirmed to me that the decision to have this leadership change was reached mutually and is a completely amicable one. He added, "[Dave's] had a huge hand in creating our go-forward strategy as a team, so we're going to be executing that as best we can."
Sietsema told me that he views Classé as still in its "early days" at Sound United and he believes that there is tremendous opportunity to build upon what has been accomplished so far. But for the immediate future, a period of a few years or so, they plan on fully supporting and building the success of the Delta Series which, in his view, "…really stands apart from most of the [competitive] products on the market today – it's exceptional." Secondly, they are focused on "really getting back into a healthy in-stock" situation.
A More Expansive Future?
Down the road, Sietsema said they are continuing to evaluate Classé's "proposition" to identify opportunities to expand the brand to address new customers while maintaining their position in hyper-luxury audio. But for the immediate future, dealers will see that "…marketing enhancements and improvements [are the] things we're going to be focused on in the months and quarters ahead."
For more information on Classé, visit: classeaudio.com.
To learn more about Sound United, see: soundunited.com.